2015 Mercedes-Benz S65 AMG Coupe Photo Gallery: 39 Photos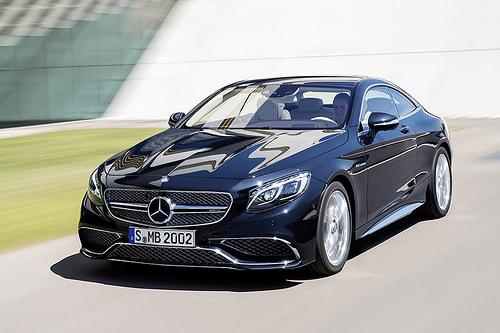 We saw the sedan version of Mercedes-Benz's uber-high-performance S65 AMG at the 2013 Los Angeles Auto Show. Today, the coupe version of the 621-horsepower luxury sports car bows.
2014 Mercedes-Benz S65 AMG Photo Gallery
Like the sedan, the coupe's bold curves and dominating face are accented with high-sheen chrome, gloss black trim and plenty of AMG badging. It also shares the sedan's powertrain: a twin-turbocharged 6.0-liter V-12, good for 621 hp, 738 pounds-feet of torque, a zero-to-60 mph time of 4 seconds and a top speed of 186 mph.
Inside, four passengers are treated to AMG exclusive sport seats trimmed in Nappa leather with diamond-patterned upholstery. Leather also lines the roof, dashboard and door panels.
The 2015 S65 AMG Coupe goes on sale at the end of the year; prices haven't been announced but they'll be steep. Mercedes recently released 2015 pricing for part of its S-Class lineup and prices range from $95,325 for the base V-8-powered S550 sedan to $167,825 for the V-12-powered base S600 sedan; all prices include destination.
Check out the gallery below.
Manufacturer images