2015 Nissan Sentra: What's Changed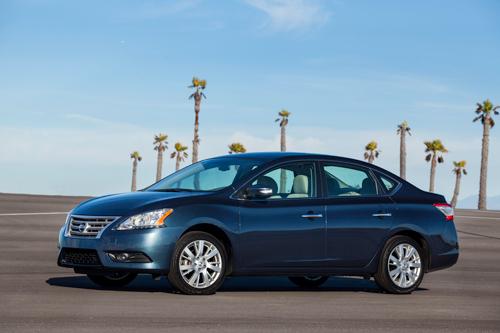 Most significant changes: Bluetooth and USB port standard on all models
Price change: TBA
On sale: December
Which you should buy, 2014 or 2015? 2014
The Sentra compact sedan was redesigned for 2013, and sales have taken off this year. All 2015 models will add standard equipment as Nissan follows an industry trend of packing more features into smaller cars. Bluetooth and USB are now standard on all Sentras.
The lower-priced S and FE+ S models will get standard steering-wheel audio controls, cruise control and other features. The Sentra SV will gain a smart key, auto headlights, a 4.3-inch display screen, satellite radio and other features that previously were optional. SR and SL models gain rear disc brakes, and the SL adds standard leather seats and heated front seats.
Sentra comes in six models, all with a 1.8-liter four-cylinder that makes more noise than power but delivers good fuel economy. All but the base S model come with a standard continuously variable automatic transmission that was revamped for 2014 to behave more like a conventional step-gear automatic, though the changes did little to quell the noisy acceleration.
Where the Sentra shines is in its roomy backseat and generous trunk space compared to most compact sedans, plus it offers a lot of features at moderate cost. The 2015 Sentra won't arrive for months, however, and Nissan hasn't announced 2015 prices, which are sure to be higher because all models have more standard features. Sentra sales were up more than 40 percent in the first half of this year, and current incentives are significant for a sub-$20,000 car.
Manufacturer image