2015 Volkswagen Golf GTI Photo Gallery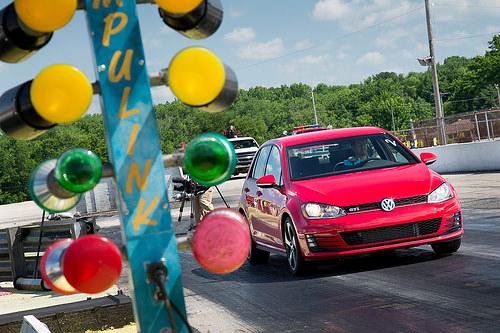 The 2015 Volkswagen GTI finished first in our $30,000 Cheap Speed Challenge. "Not only is this the best performance bang for the buck, bar none, it's one of the most comfortable cars here," said one of our judges. Check out our gallery below of the GTI up close and on the track.
Click on any image for a larger version.
Cars.com photos by Evan Sears