IIHS: These Used Cars Are Safer for Teen Drivers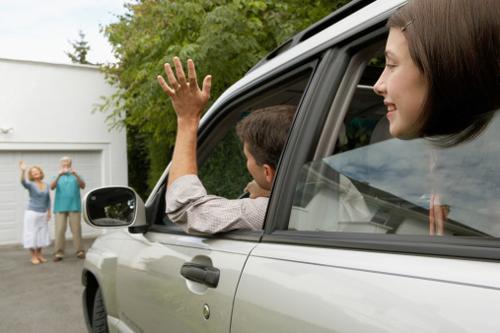 Teen driving statistics are scary: The Centers for Disease Control and Prevention report that car crashes are the leading cause of death for U.S. teens and in 2010 seven teens died every day from crash-related injuries. What's worse is that according to the Insurance Institute for Highway Safety, many teens drive vehicles that don't protect them very well in an accident. Since the IIHS estimates that 83 percent of parents who buy a vehicle for their teen purchase a used car, the agency just released its first list of used vehicles that cost less than $20,000 and are recommended as safe for teen drivers.
IIHS suggests that parents choose lower-horsepower larger vehicles that are equipped with electronic stability control. The cars on its list range in price from $4,000 for a 2005 Saab 9-3 to $19,900 for a 2011 Buick Enclave. Click here for more from our friends at USA Today and check out the IIHS's full list of recommended vehicles here.
Noel Hendrickson/Digital Vision/Thinkstock