Kia Teases Next Generation Sorento SUV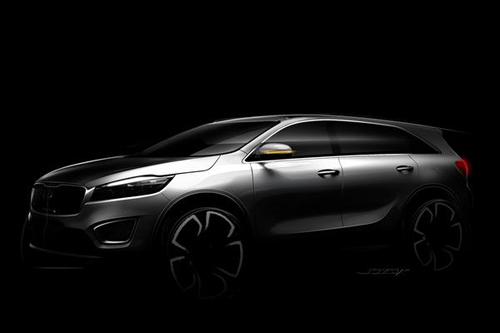 Kia's Sorento SUV is about due for a redesign, and the South Korean automaker has given the world a blurry look at the next version through the release of a couple of concept sketches and an accompanying video. The new look bears more than a passing resemblance to the recently unveiled Sedona minivan, which itself adopts a more SUV-like stance with a distinctive hood instead of a sloping front end like most vans. The new Sorento builds on that theme, but still maintains some distinctive design cues.
Rumor has it that the new Sorento will debut in South Korea next month, with an international debut at the Paris Motor Show in October. Our first look at it stateside could come at this year's Los Angeles Auto Show in November, if Kia decides to bring it over.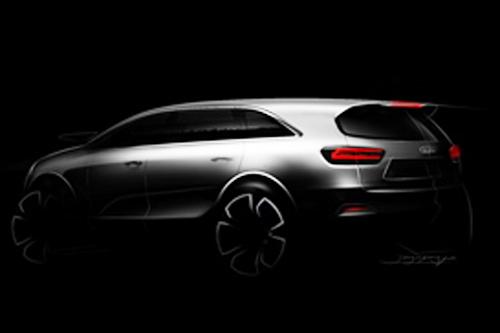 Manufacturer images