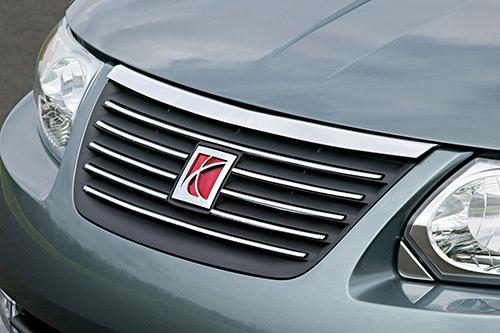 A new report by iSeeCars.com says cars involved in the most serious of GM's ignition-related recalls have lower prices on the used-car market. The Woburn, Mass.-based automotive site, and Cars.com partner, analyzed more than 11 million cars for sale and found the listed price of recalled cars has dropped more than double the rate of non-luxury used cars in general.
The website looked at listed prices for the 2005-2007 Chevrolet Cobalt, 2007 Pontiac G5, 2003-2007 Saturn Ion, 2006-2007 Chevrolet HHR, 2006-2007 Saturn Sky and 2006-2007 Pontiac Solstice. All six models were among the 2.2 million cars recalled in the U.S. between Feb. 25 and April 9 for faulty ignition switches and then, ultimately, faulty ignition cylinders.
From March to June 2014, the average price for the group fell 14 percent versus the same inflation-adjusted period a year ago, iSeeCars.com says, with the largest year-over-year drop occurring in June. Non-luxury 2005-2007 models in general, meanwhile, dropped just 6.7 percent over the same four-month period in 2014 versus 2013. The Cobalt, G5 and Ion suffered the most, while the HHR, Sky and Solstice saw comparatively lighter falls.
ISeeCars notes the following trends:
Prices for the 2005-2007 Chevrolet Cobalt and 2007 Pontiac G5 fell 13.7 percent apiece between the March-to-June period in 2014 and 2013. That's 2.1 times the average price drop for non-luxury used cars.
The 2003-2007 Saturn Ion fell 13.6 percent, or twice the average price drop.
The 2006-2007 Chevrolet HHR dropped 11.5 percent, or 1.7 times the average.
The 2006-2007 Saturn Sky fell 10.6 percent (1.6 times the average), while its Pontiac Solstice sibling dropped 9.7 percent (1.4 times the average).
While the average price drop for all 2005-2007 non-luxury cars was 6.7 percent between those two periods, GM cars fell 7.0 percent.
"If overall the average price change is about twice the average of the similar [non-luxury] cars, that's saying, OK, the recall had some effect overall," iSeeCars CEO Phong Ly told us.
The study did not analyze used-car prices for some 11 million cars GM recalled in June to address unintended key rotation. (Although those recalls were also ignition-related, the automaker's fix called for retrofitting keys and sometimes key fobs but not replacing ignition switches or cylinders, as the Cobalt et al. required.)
But before you run out to find a steal of a deal on that Cobalt SS or Sky Red Line, we strongly recommend ensuring your prospective car has had its recall work done. GM began shipping replacement ignition kits to its 4,300 dealer service departments in April. Spokesman Alan Adler told us around 550,000 recalled cars in the Cobalt et al. group have had their recall work completed so far, with more than 12,000 owners initiating repairs on GM's dedicated website, gmignitionupdate.com. It's impossible to know exactly how many of the group's 2.2 million recalled cars are still on the road, but even the most conservative estimate would mean fewer than half the cars in circulation have ignition retrofits.
If a seller says the recall work has been done, demand evidence, like an itemized receipt from a GM dealership's service department. GM recommends taking the car's vehicle identification number, which you can find at the base of the driver's-side windshield or along the doorjamb, and giving it to a GM dealer or the automaker's customer-care center. Both groups can run the VIN to see if the recall work has been done.
That said, you should have little problem finding candidates. Overall supply of GM cars fell 1 percent, Ly notes, but Cars.com inventory still shows more than 6,500 used Chevrolet Cobalts alone, with a median listed price right around $8,000.
Manufacturer image