2014 Toyota Prius Real-World Cargo Space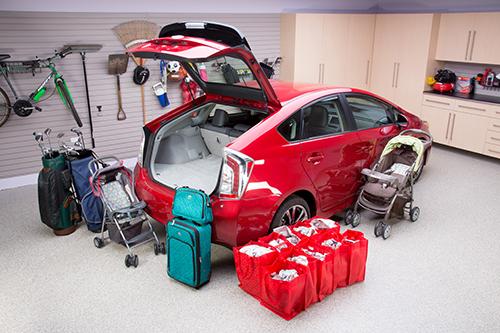 Compared to its midsize sedan hybrid competitors, the Toyota Prius hatchback's cargo space is a winner with 21.6 cubic feet of cargo space behind the folding backseat, a feature some sedans lose in their transformation to a hybrid. Throw in a 50 mpg combined EPA rating and it's easy to see why the purpose-built hybrid is so popular.
Related: Best Hybrids for the Money 2014
The original Prius fits in the middle of the current Prius lineup that includes the smaller Prius c and wagonlike Prius v. See how well common cargo items fit in the Prius' cargo area below.
Cars.com photos by Evan Sears