2015 Hyundai Elantra Sedan: What's Changed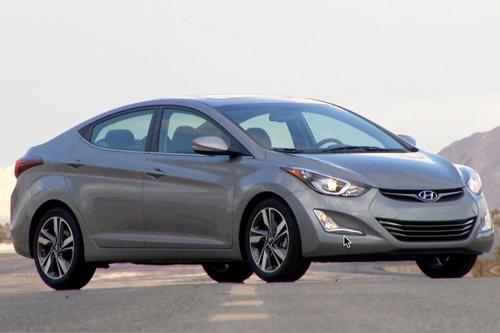 Most significant changes: New option packages for the sedan; Elantra Coupe discontinued for 2015
Price change: Base prices are $50 higher on the base SE and top-shelf Limited models and $100 lower on the Sport
On sale: Since early July
Which you should buy, 2014 or 2015? 2015
The compact Elantra is Hyundai's best-selling model but was last redesigned for 2011, so its sales are falling at the same time that the midsize Sonata (redesigned for 2015) is on the upswing. That and the competitive nature of the compact car market mean that suggested retail prices on 2015 models are about the same as comparable 2014s.
Starting prices are $17,250 for the SE, $21,600 for the Sport and $21,700 for the Limited, not including the $810 destination charge (unchanged from 2014).
The base SE model gets a new $750 Style Package with a sunroof, leather-wrapped steering wheel and projector-style headlights with LED accents. To get the Style Package, you also have to buy the automatic transmission ($1,000 more than the standard manual) and the $900 Popular Equipment Package. With the destination charge, that's nearly $21,000 — within $1,000 of the Sport or Limited.
The Sport comes with a 2.0-liter four-cylinder (the SE and Limited use a 1.8-liter), and the automatic is a $1,000 option there as well. The new $1,200 Tech Package includes navigation, premium audio and the Blue Link telematics system. Buy all that and the bottom line is pushing $25,000 (including destination) — or about the same as a Limited with the Ultimate Package (automatic is standard on the Limited).
The Limited model has a new option package called the "Ultimate Package," replacing last year's Tech Package and costs $2,400, $350 less than 2014 for same content. Shoppers should consider the 2015s because the price increases are minimal on the SE and Limited, and the Sport's based price is slightly lower. And you get the resale benefit of a new model year by buying a 2015. One caveat is that when this was written about two-thirds of Elantras in Cars.com's national inventory were 2014 models, and those are the ones that should carry the biggest discounts.
Hyundai has long been regarded as offering a lot of features for the money, but as its quality and its popularity have increased, so have the prices, so there aren't any irresistible bargains in the Elantra lineup.
Manufacturer image