Feds Fine Hyundai $17.35 Million for Late Recall on Genesis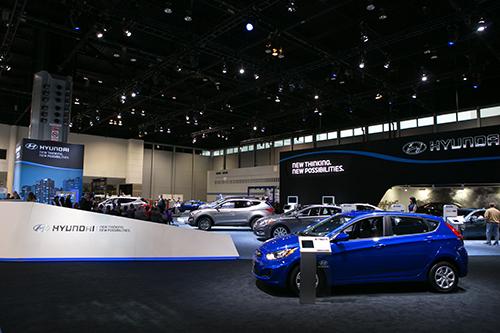 Hyundai has agreed to pay $17.35 million to the National Highway Traffic Safety Administration for failing to report in a timely manner a safety defect on the brakes of the 2009-12 Genesis.
Related: More Recall News
The penalty comes after the agency determined that Hyundai was aware in 2012 that the brake fluid wasn't up to snuff when it came to stopping corrosion on certain braking components in the Genesis. That, in turn, could decrease the car's stopping power. Rather than issue a recall, Hyundai told dealers to change the brake fluid without explaining to customers the gravity of the situation, according to NHTSA's press release. An investigation by the agency prompted the Korean automaker to recall the Genesis in October 2013.
This latest fine is about half of NHTSA's $35 million maximum. The agency has stepped up its civil penalties in recent months, and Transportation Secretary Anthony Foxx asked Congress earlier this year to increase the agency's cap to $300 million. That would certainly push automakers to step up their own recall scrutiny. For car shoppers it could increase the number of recalls but also could bring more transparency from an industry that's already seen a record number of callbacks this year.
Cars.com photo by Evan Sears