2016 Mazda MX-5 Miata First Photos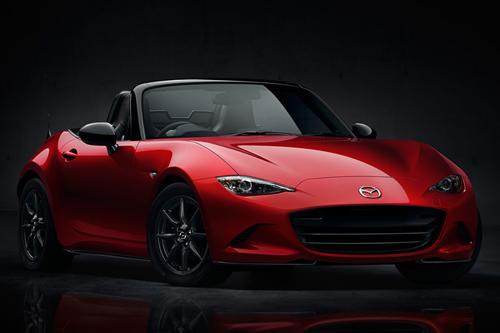 Throughout all of its 20-plus years on the road, the Mazda MX-5 Miata has been a staple of affordable driving fun. Even now, it's still a relative bargain as a convertible with impeccable handling starting at just $24,765 with destination charge.
Related: More 2016 Mazda MX-5 Miata Details, Photos
The MX-5 is continually nominated in Cars.com's Top Picks for Driving Fun nominations in our annual Best Of awards. After years of being relatively unchanged, the current 2015 MX-5 Miata is overdue for a complete overhaul despite its on-road prowess, so the all-new 2016 MX-5 Miata has a lot to live up to.
Check out photos of the all-new 2016 Mazda MX-5 Miata below, we'll be adding more as we get them later tonight. And stay tuned for more coverage of the all-new MX-5 Miata very soon.
Manufacturer images