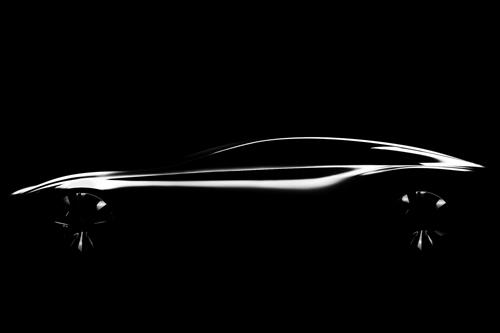 Infiniti is gearing up to show off a low-slung, fastback concept car at the Paris Motor Show next month that the automaker says foreshadows an "audacious top-of-the-line model." The Q80 Inspiration isn't similar to anything in the current Infiniti lineup if it debuts looking like the sleek four-seat fastback in the above sketch. It also reminds us of the company's Essence concept car from way back in 2009. This time around, however, might be a little more significant since the Inspiration concept will be attached to a model "name," denoting firmer plans for it to become a reality.
Related: Infiniti Q50 Eau Rouge Concept at the 2014 Detroit Auto Show
Little else was revealed of the Q80, but Infiniti wants the car to clearly be a high-end model at the peak of the Infiniti range with the style and technology to match. Current Infiniti Q cars include the Q50 sedan, Q60 coupe, Q60 convertible and Q70 sedan. Complete details on the Q80 Inspiration concept car will come at the 2014 Paris Motor Show on Oct. 2 when Infiniti reveals the Q80 Inspiration to the public.