Like your favorite new network TV show, some cars just won't be around anymore. This year yielded a bumper crop of exciting new cars, trucks and SUVs, but what about those that have been, let's say, taken out to the farm? Which cars won't make it another model year?
Related: Ten Cars That Won't See 2015
We asked our fellow editors to gaze into their automotive crystal balls and predict 10 cars that we think could meet their end after the 2015 model year. Some may surprise you; some have been rumored to get the ax for a while, and thus grace our endangered species list again this year. This list is ordered from most likely to vanish to least likely, in our opinion.
Expensive, underwhelming and unpopular, it is only a matter of time before VW drops its Eos droptop, and it looks like this might be the moment. VW added a Final Edition trim to the Eos lineup for 2015 after another year of slumping sales, heralding the convertible's possible swan song. In November, Volkswagen sold only 186, down 21.8 percent compared with November 2013. For the year, sales have so far totaled 3,207, down 18.9 percent. The Eos was on our list last year and graces the list again.
"The Eos has gone too many years without a redesign, and Volkswagen shoppers have a more-affordable droptop option in the newer Beetle convertible," said Consumer Affairs editor Kelsey Mays.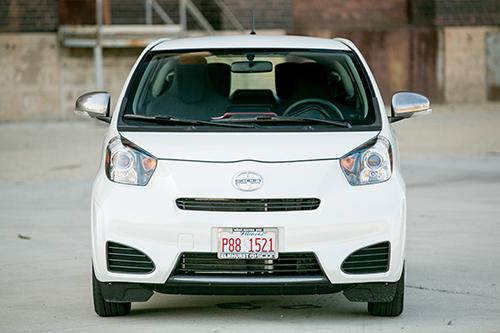 2. Scion iQ
Eighty-two Scion iQs left the dealership in November, and year-to-date sales haven't even cracked the 2,000 mark. Low gas prices appear to have put a fork in the fuel-efficient iQ, whose sales pace is about one-fifth that of the Smart ForTwo. If more shoppers are buying the competitor that we crowned the Worst Car of the 2000s, that's bad news for Scion.
"Scion's tiny, oddball hatchback never made a lot of sense to me; it's very tiny but has a large price tag compared to similarly sized vehicles," said Cars.com assistant managing editor Jennifer Geiger. "Apparently I'm not the only one who thinks so; it's been a sales dog for the brand since its launch."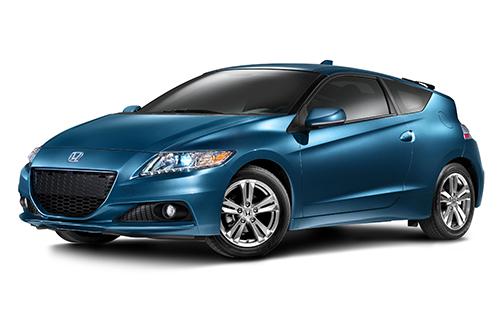 3. Honda CR-Z
If the idea of a sporty hybrid makes you scratch your head, you're not alone. Despite being a small two-seater, the CR-Z's fuel economy estimates don't measure up to those of the Civic Hybrid sedan, and fuel-conscious shoppers aren't snapping it up. Honda sold just 188 units of the CR-Z hybrid last month, down 36 percent compared with November 2013. Through November, it sold just 3,338, down 19.9 percent for the year.
"The premise behind the CR-Z — create a hybrid that's sporty and fun-to-drive — is a good one, but Honda's execution came up short with underwhelming gas mileage and a two-seat cabin with limited utility. The formula hasn't found many takers lately," senior editor Mike Hanley said.
The i-MiEV electric car buoys government fuel-economy requirements for Mitsubishi, but its sales are hardly electric. The carmaker has sold (wait for it) a whopping 184 of them year-to-date through November. Even among electric vehicles, that's embarrassing. Ford sold more Focus Electric hatchbacks in November alone.
"The Mitsubishi i-Miev looks like the 'Jetsons' car, only it doesn't fly, so what's the point in that? While I'm all for quirky, this one just borders on weird," said senior editor Kristin Varela. "Sadly, the rest of the country must agree because it hasn't flown off the shelves, so to speak, either."
Few truck-based SUVs have survived the crossover trend, but Nissan's behemoth, rough-riding, gas-guzzling Armada is one of them. However, this aging SUV likely doesn't have too much time left given its declining sales as well as the popularity of Nissan's other three-row vehicle, the Pathfinder.
Armada sales have rumbled along at a slow pace, which was expected since the SUV skipped the redesign that its Infiniti QX56-turned-QX80 sibling received some four years ago. That means the Armada enters an impossibly ancient 12th model year for 2015. Sales hit 11,232 through November; that's a fraction of the Armada's best days, when it peaked at nearly 40,000 units a year in the mid-2000s.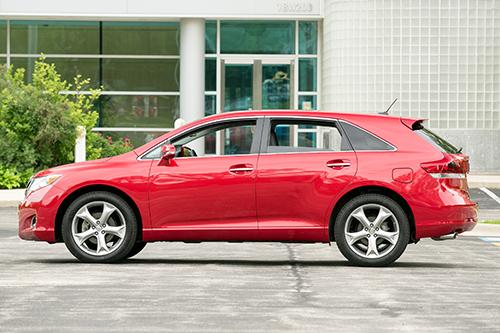 6. Toyota Venza
Toyota hasn't redesigned the Venza since it hit dealerships in late 2008, while the Camry, on which the Venza is largely based, was redesigned in 2012 and got a cosmetic refresh for 2015. That doesn't bode well for this oddball wagon. Sales figure paint a similar picture: The Venza peaked at 54,410 sales and that was in recession-drenched 2009. In a financially healthier 2014, Venza sales are shaping up to hit just over half of that.
"The Venza is a roomy, versatile car, but it's more hatchback than crossover overall. That's a problem as car-shoppers are crazy for crossovers," Hanley said. "Toyota's own Highlander outsells the Venza nearly 5-to-1. It's not the right car for the times."
The end is likely near for Honda's awkward, wedgy SUV. Sales are down almost 30 percent this year, and it doesn't look like changes to this eyesore are coming. The Accord sedan, on which the Crosstour is based, was redesigned for 2013, but the Crosstour has received only minor changes.
"Even after a face-lift, the Crosstour's awkward styling holds an undersized cargo area and most of the prior Accord's so-so cabin materials," Mays said. "Sales haven't amounted to much: Other midsize SUVs are sharper and roomier, and shoppers clearly prefer them."
A model-year 2012 refresh of the Genesis sedan wasn't applied to the coupe, which soldiered on relatively unchanged. The body style favoritism continues for 2015; only the sedan got a full redesign, which widens the gulf between the two even more and earned the coupe a spot on our watch list.
Coupe sales are starting to reflect Hyundai's lack of attention to the model. According to the automaker, the coupe accounts for roughly 40 percent of Genesis sales, but that footprint is shrinking. This year, Genesis Coupe sales amounted to just 10,261 of the 27,069; that's 37.9 percent of sales, down from about 40 percent in 2012.
Journey sales justify its existence, but its horrible reliability scores are likely to catch up with it soon, earning it a spot on our list. Dodge sold 85,151 units of the SUVs through November, up 11.6 percent and on par with one of its competitors, the Kia Sorento. But Dodge discounted from as little as $1,000 to as much as $3,500 off the Journey through much of the year, apparently in an effort to sustain those sales.
"The Dodge Journey is an aging but competitive midsize crossover representing significant value, but the trade-off of more space for worse gas mileage may be too much for more frugal shoppers," Cars.com Detroit bureau chief Aaron Bragman said in his 2014 review.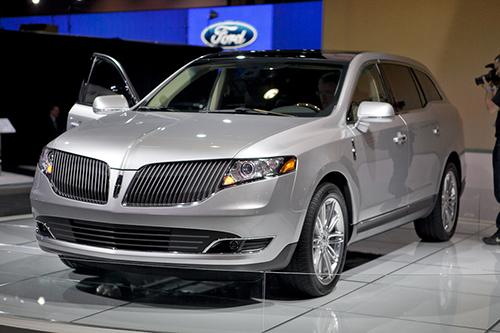 10. Lincoln MKT
Looks aren't everything, but in the MKT's case, they matter. Lincoln's ungainly SUV has never quite fit into the large SUV class with its clumsy, hearse-like styling, and it frequently headlines ugly car lists. High prices and a maddeningly difficult multimedia system don't help it win any fans either, and sales reflect its unpopularity.
The Lincoln MKT's existence relies to some degree on livery fleets, as it replaces the now- defunct Town Car. Sales to actual consumers are hard to identify, but even between the two, Lincoln sold just 4,444 MKTs this year through November. Even with the brand's small sales footprint, the MKT sells the least.
Manufacturer images; Cars.com photos by Evan Sears, Joe Bruzek and Kristin Varela; graphic by Paul Dolan.
Sales data provided by Automotive News.
Kelsey Mays contributed to this post.