New Laws Ban Smoking With Kids in Car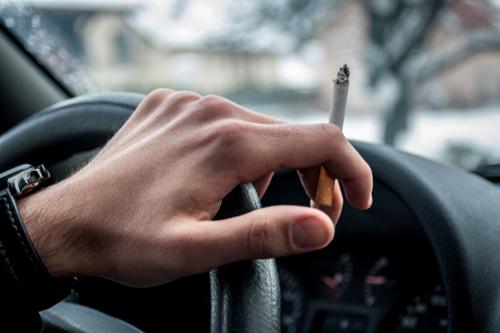 I was having a conversation with someone recently whose 80-year-old father is currently sick with lung cancer. He smoked much of his youth, and when his son asked him why he even started smoking, he replied that it was simply culturally acceptable during that era: You'd sit down to talk to your doctor during your checkup, and the first thing he'd do was offer you a cigarette. It's shocking to hear that today when we're all too aware of the health dangers of first- and second-hand smoke.
Many drivers, however, haven't gotten the memo, or simply need some extra motivation to keep from lighting up in cars when children are present.
Related: More Family News

Virginia is the latest state to take anti-smoking laws one step further; it's trying to protect children from the dangers of second-hand smoke in cars. If the law is enacted, it would fine a driver $100 for smoking in a car with a passenger younger than 8. That money would go directly to help fund literacy efforts in Virginia. Cars are private property; is the state going too far?
Other states don't think so. Many have similar laws and more states could be jumping on the no-smoking bandwagon soon. Since 2006, a handful of other states and one U.S. territory have enacted similar laws including Arkansas, Louisiana, California, Maine, Oregon, Utah, Vermont and Puerto Rico. California's and Oregon's laws are the strictest, preventing smoking in cars with anyone younger than 18.
According to Americans for Nonsmokers' Rights, "When someone smokes in the small enclosed space of a car, people are exposed to toxic air that is many times higher than what the EPA considers hazardous air quality, even when a window is down. Additionally, the gaseous and particulate components of tobacco smoke absorb into the upholstery and other surfaces inside a car, and then off-gas back into the air over the course of many days, exposing passengers to toxins long after anyone actually smoked in the car."
While these laws are certainly sparking debates on message boards with boisterous comments from those in support wanting to "stand up for our children," the opposition wonders what it really means to live in "a free country."
We wonder, what do our readers think? Let the comments begin ...
Thinkstock/iStock