2017 Arizona International Auto Show: 5 Things You Can't Miss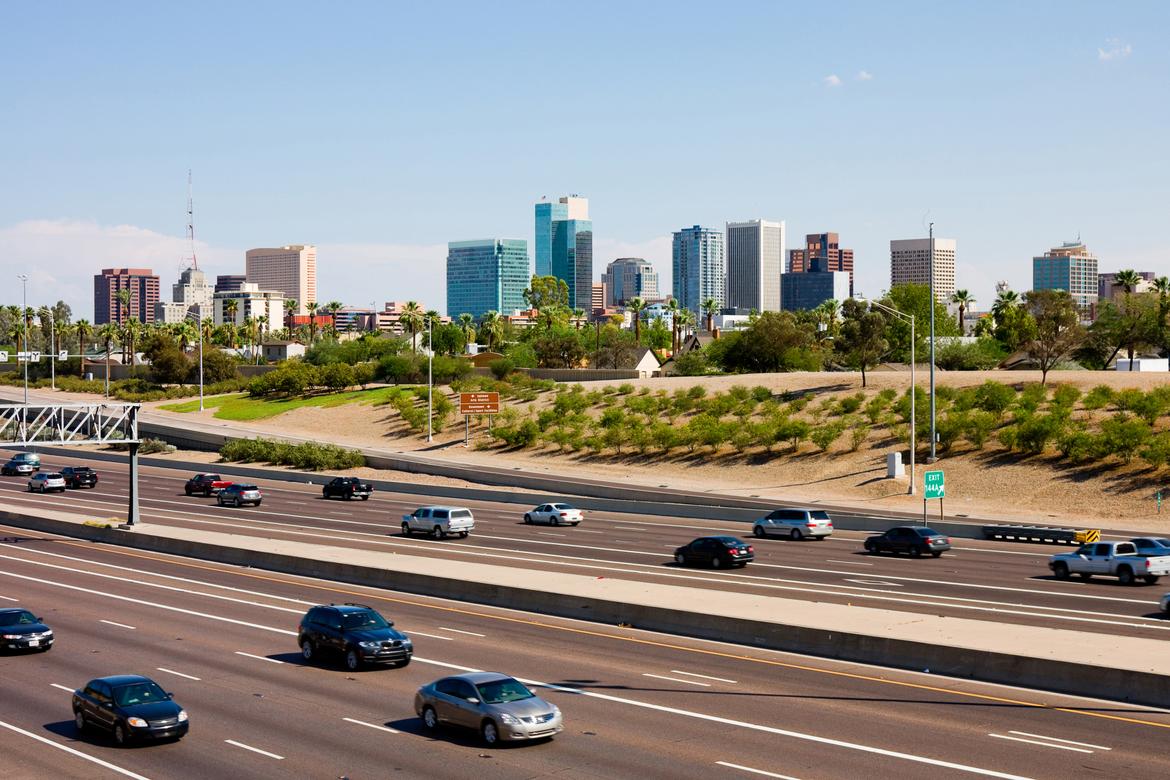 CARS.COM — It's no wonder that Phoenix, a city well-known for its year-round supply of sunshine, scorching temps and a plethora of sandy trails for off-roading, was chosen by Jeep to show off its Quicksand concept vehicle at the 2018-model Arizona International Auto Show.
Related: How to Car Shop at an Auto Show
During Thanksgiving weekend, Nov. 23-26, thousands of revelers will descend on the Phoenix Convention Center for four days of everything auto, including some 500 new models from more than 35 brands, test drives and family-centric activities for all ages.
Here are five things you can't miss:
1. Jeep Quicksand Concept
Powered by a Mopar 392 Crate Hemi engine with eight-stack injection, the Jeep Wrangler-based concept is a hot-rod-style version of the iconic off-roader. The Quicksand is one of a host of concepts for the Easter Jeep Safari, first showcased by the Fiat Chrysler Automobiles-owned brand earlier this year outside Detroit.
"Crossovers are the hottest vehicle right now, and Jeep's concept offers a look into the future of automotive design," said DeeDee Taft, a spokeswoman for the auto show.
2. Test Drives
Because the scenic Arizona highways are best enjoyed in a new ride, auto show guests can get a feel for the performance and handling of multiple 2018 vehicles in one place by driving any of the more than 75 vehicles from 11 manufacturers including Chevrolet, Chrysler, Dodge, Fiat, Ford, Jeep, Kia, Ram, Subaru, Toyota and Volkswagen. Test drives are free and will be held all four days. Stop by any of the manufacturer tents outside the convention center to sign up for a test drive.
3. Exotics
Phoenix's neighbor, Scottsdale, is known for the flashy cars often seen cruising down its palm tree-lined streets. The Penske Luxury Auto Salon aims to satisfy Arizonans' love of over-the-top vehicles with a display of ultra-high-end exotic autos from Aston Martin, Bentley, Ferrari, Lamborghini, Maserati and Rolls-Royce. Supplying the high-end vehicles are local dealers Scottsdale Ferrari-Maserati, Rolls-Royce Motor Cars Scottsdale, Bentley Scottsdale, Lamborghini North Scottsdale and Scottsdale Aston Martin.
4. Superheroes and Other Kid-Friendly Fun
Meet Marvel Comics characters on Family Day on Sunday, Nov. 26. Star Lord from this summer's space adventure "Guardians of the Galaxy Vol. 2" will make an appearance between 11 a.m. and 1 p.m., followed by the Hulk — fresh off his appearance in this month's blockbuster hit, "Thor: Ragnarok" — at 2:30 p.m. Kids will be admitted free all day, and will have plenty of entertainment options thanks to free rides in electric vehicles and driving simulators from Dodge, Ford and Hyundai.
5. Eco-Friendly Vehicles
As the world's first and only plug-in minivan, the 2018 Chrysler Pacifica Hybrid is one of the stars of the show's fleet of eco-friendly autos that will be on display. The Pacifica has a motor and gasoline engine, and automatically switches between electric power and hybrid power. Automaker reps from a variety of other manufacturers also will be on hand to explain all the latest and greatest environmentally friendly vehicle options on the market, including hydrogen fuel-cell models, gas-electric hybrids and plug-in electric vehicles.
The 2018 Arizona International Auto Show opens Nov. 23 at 9 a.m. and runs through 7 p.m. on Nov. 26. Tickets are $11 for adults and $7 for seniors, military service members and kids age 7-12; children younger than 6 are free. Visit the show's site for more information, including parking and directions to the Phoenix Convention Center.