2017 Dodge Viper VoooDoo II Edition ACR Photo Gallery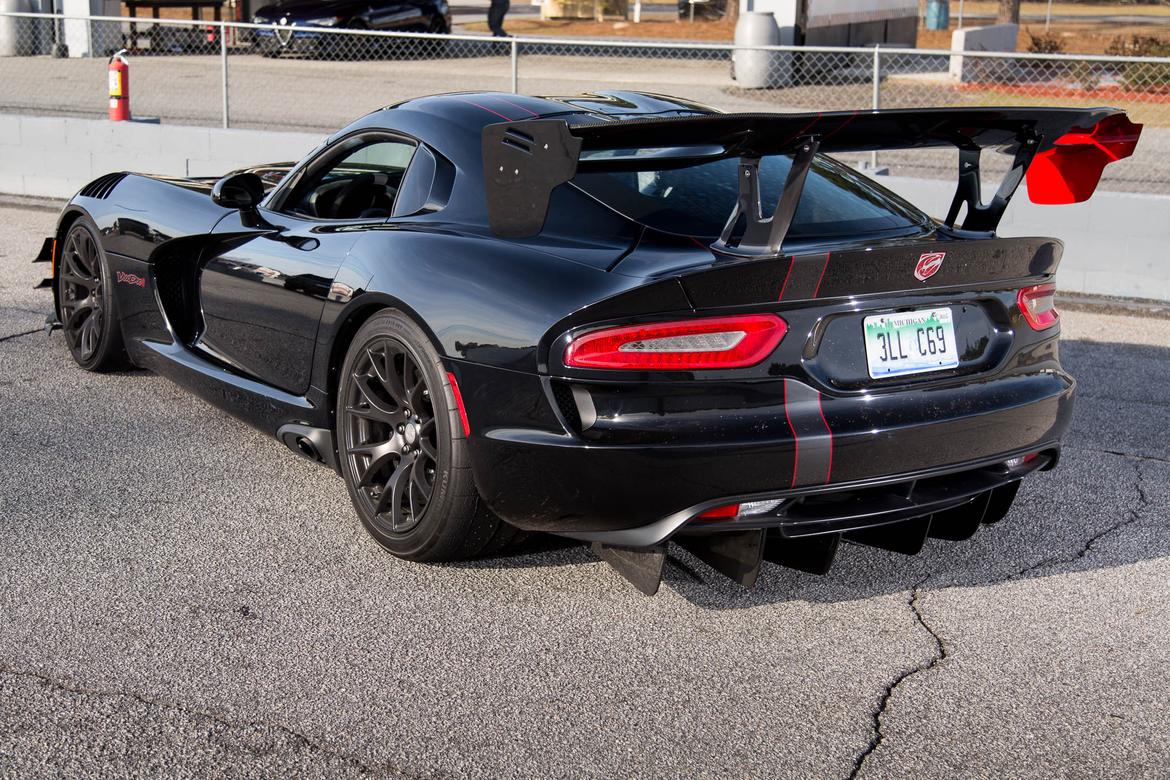 CARS.COM — It's got a name even a voodoo zombie could love, plus you'd have to be without a pulse if the thought of driving one didn't get your heart racing. We were lucky enough to have the 2017 Dodge Viper VoooDoo II Edition ACR work its black magic on us recently at Roebling Road Raceway outside Savannah, Ga., and we miss the discontinued supercar already.
Related: Viper Discontinued After 2017; Special Editions Commemorate 25-Year Run
One of a quintet of special editions eulogizing the Viper's 25 years of life, the VoooDoo II may just be the coolest. The black-on-black, 645-horsepower sports coupe boasts a massive wing spoiler among other aerodynamic enhancements that keep it on the road at track speeds (ACR stands for American Club Racer).
2017 Viper Vooodoo II Edition ACR; Cars.com photos by Angela Conners
It wears a graphite metallic stripe with a red outline, mimicking the original VoooDoo special edition from 2010. Other model-specific features include carbon-ceramic brakes, exterior sill decals, ACR interior with silver accent stitching, a serialized instrument panel VoooDoo II badge and a custom car cover that matches the exterior paint scheme while showcasing the buyer's name above the driver-side door.
Only 31 units were slated for production — and they sold out in two hours, according to Fiat Chrysler Automobiles. But if you're mourning your opportunity to nab one, stop wasting your tears. Unless you were prepared to shell out $141,190 — including a $2,495 destination charge and a $2,600 gas-guzzler tax — this Viper is as good as dead to you already.
Rejoice in the good times or lament what might've been by checking out the photo gallery above.