2017 Honda Civic Review: Photo Gallery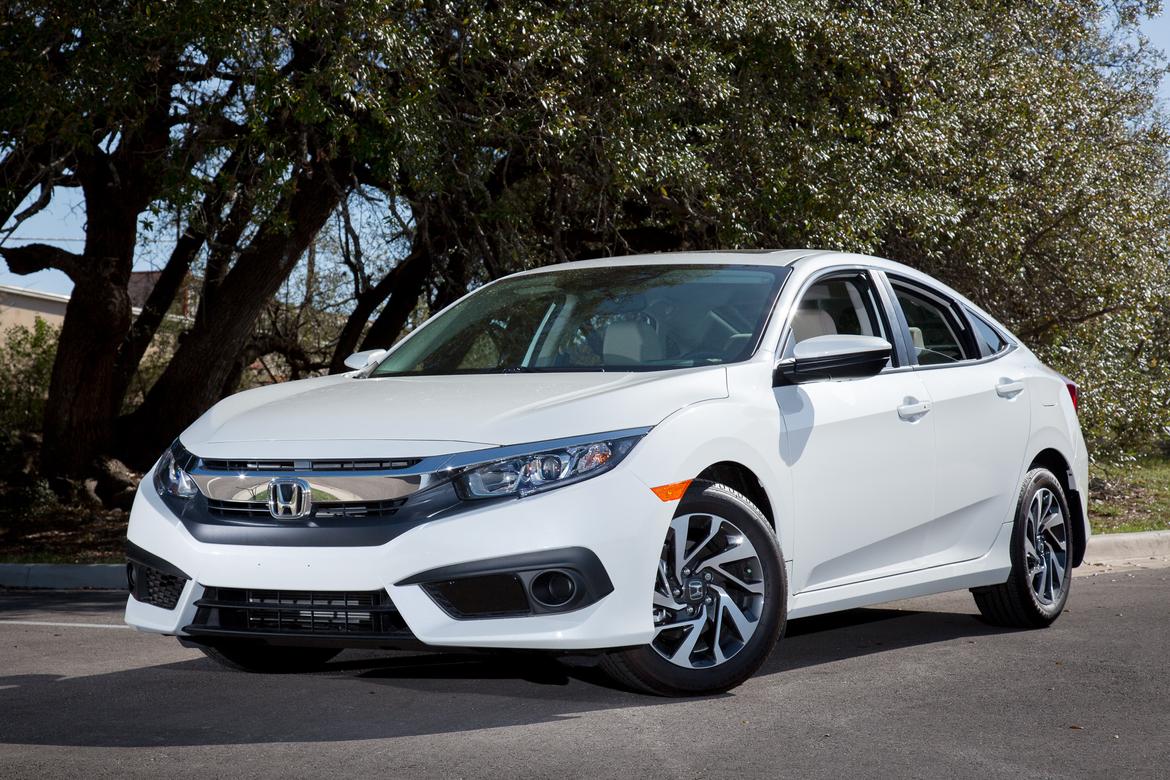 CARS.COM — Honda redesigned the stalwart Civic for the 2016 model year, making some dramatic changes that significantly depart from previous generations. The new 2017 Civic is also bigger than its predecessor and is available with Honda Sensing safety tech, Apple CarPlay and Android Auto.
Related: More Multi-Car Comparisons
2017 Honda Civic; Cars.com photos by Evan Sears
In our 2017 Compact Sedan Challenge, the Civic faced off against seven other competitors. Check out the gallery to see what Honda gave us, and stay tuned to see how it performed.