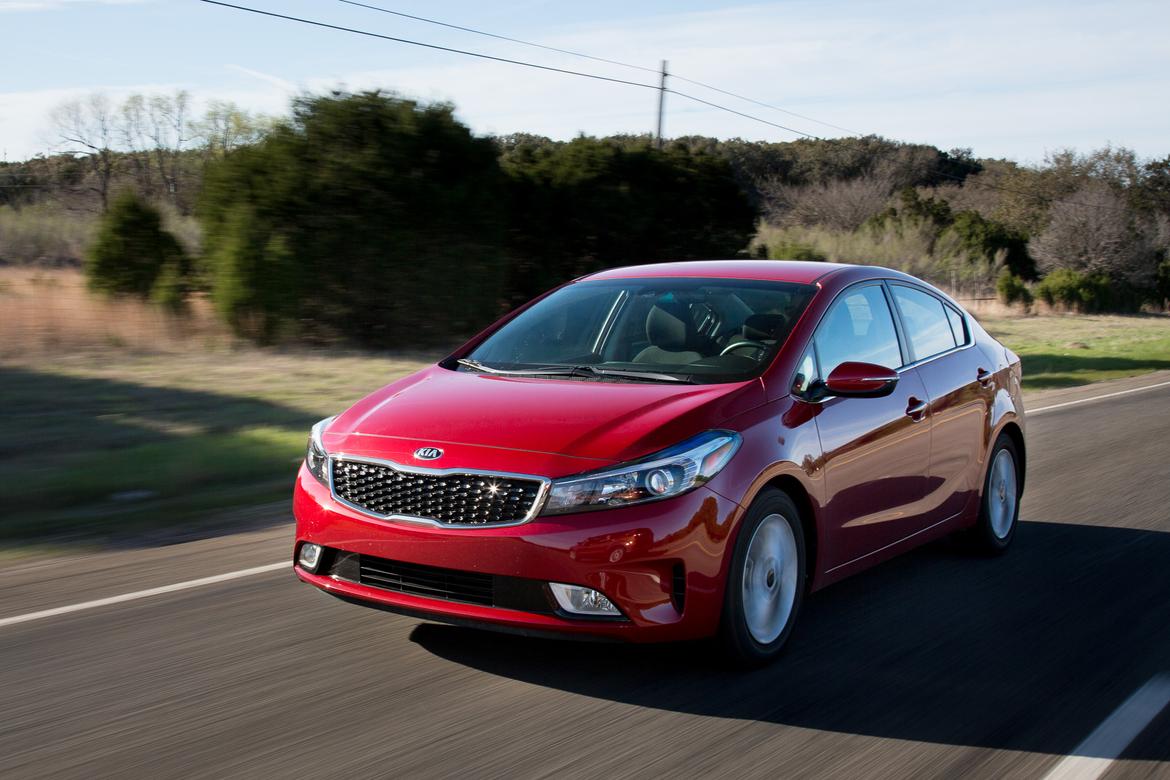 CARS.COM — The Kia Forte received some exterior styling tweaks as well as interior materials and technology updates for the 2017 model year. Apple CarPlay and Android Auto are now available, as are numerous advanced safety features.
Related: More Multi-Car Comparisons
2017 Kia Forte; Cars.com photos by Evan Sears
The Forte won our last Compact Sedan Challenge; does it have what it takes to win it all again in our 2017 Compact Sedan Challenge? Check out the 2017 Kia Forte that faced off against seven other competitors for the title, and stay tuned for the full results.