2017 Toyota Tundra Chicago Cubs World Series Trophy Truck: Photo Gallery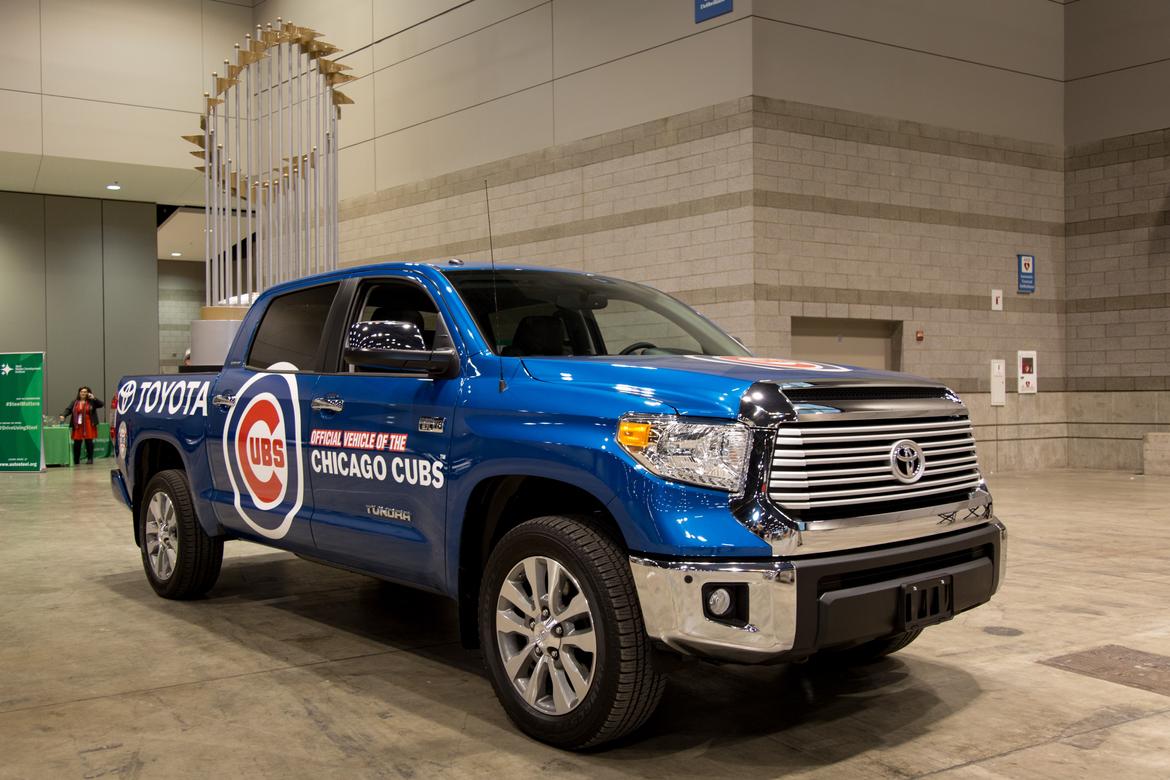 CARS.COM — One of the stars from the Chicago Cubs' World Series victory parade is on display at the 2017 Chicago Auto Show. Sadly, it's not Kris Bryant. Instead, Toyota is displaying a 2017 Tundra Limited in Cubs blue, a.k.a. Blazing Blue Pearl, with a 10-foot-tall replica of the World Series trophy in the bed.
More 2017 Chicago Auto Show Coverage
If you're a visitor to the Chicago Auto Show and you didn't attend the Cub's victory parade last fall (and judging by the crowd size at the parade, that's maybe dozens of people), be sure to check out the Toyota display and feel like you were there. If you're worried that Toyota is pandering too much to fans of one of the local professional baseball teams, there's also a RAV4 in Chicago White Sox livery.
Check out our gallery for more.
[Asset Included (Id:1420693388766;Type:AdvCols)]