2018 Jeep Wrangler No. 1 Again: Top 5 Car Reviews, Videos of the Week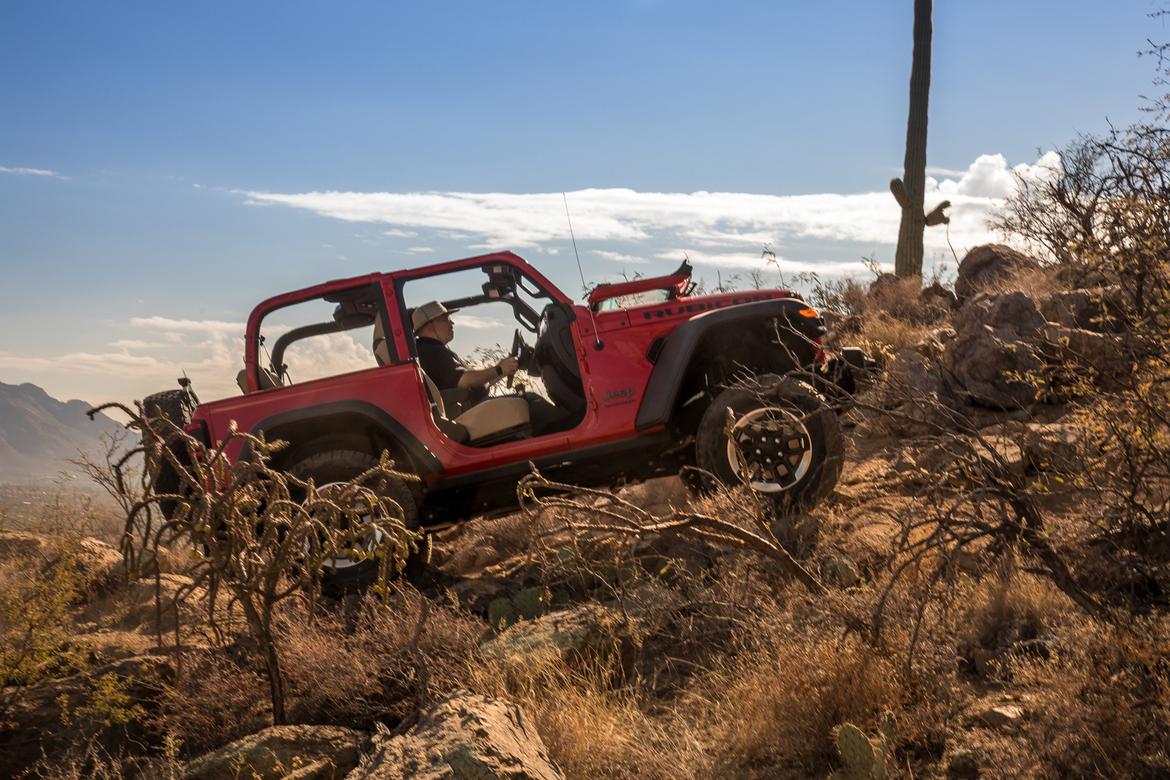 In true fashion for the iconic off-roader, the 2018 Jeep Wrangler has clawed its way back to the top spot on our list of most-read expert car reviews of the week. Cars.com reviewer Aaron Bragman lauds Jeep's attention to the "yeah, buts" commonly associated with the otherwise beloved rugged SUV, e.g., "yeah, but I have a family," "... but the powertrain is terrible," "... but it's awful on-road," etc.
Related: More Expert Car Reviews from Cars.com
"No more, 'yeah, buts' for the Jeep Wrangler with this all-new 2018 redesign," Bragman writes. "The new Wrangler 'JL' has been thoroughly reworked from the ground up, and the guys in charge of doing it are themselves Jeep fans who interact frequently with die-hard, loyal Wrangler owners and enthusiasts. They had a list of more than 30 items that needed redoing, according to Wrangler's chief engineer, so the team set about refining and redesigning the icon without reimagining it."
Find out how they did by reading Bragman's full review, which you can find via the link below.
On the video front, this week's No. 1 spot remains occupied by our showcase of clever car hacks, which originally aired as part of our weekly "Driving Smart" TV segment and features such myth-busting as whether you really can hold your key fob up to your chin to extend its range when searching for your lost car in a parking garage.
Get the link, along with the rest of our most-read car reviews and most-popular videos, below.
Top 5 Reviews
1. 2018 Jeep Wrangler Review: Lighter, Stronger, User-Friendlier and More Comfortable, But Not Cheaper
2. 2018 Ford Mustang Review: Anything You Want, for a Price
3. 2018 BMW M5 Review: Automatic for the People
4. 2018 Mercedes-Benz E400 Coupe Review: It's Time for Some Me-Time
5. 2018 Lexus LX 570 2-Row Review: Pay Less, Get More Space
Top 5 Videos
3. 2018 Honda Civic Type R Vs. 2018 Volkswagen Golf R
4. What's the Best Luxury Compact SUV For 2018?
5. 2019 Mazda MX-5 Miata: First Drive
Cars.com's Editorial department is your source for automotive news and reviews. In line with Cars.com's long-standing ethics policy, editors and reviewers don't accept gifts or free trips from automakers. The Editorial department is independent of Cars.com's advertising, sales and sponsored content departments.