2018 Mustang Muzzles V-8 Growl to Be 'Good Neighbor'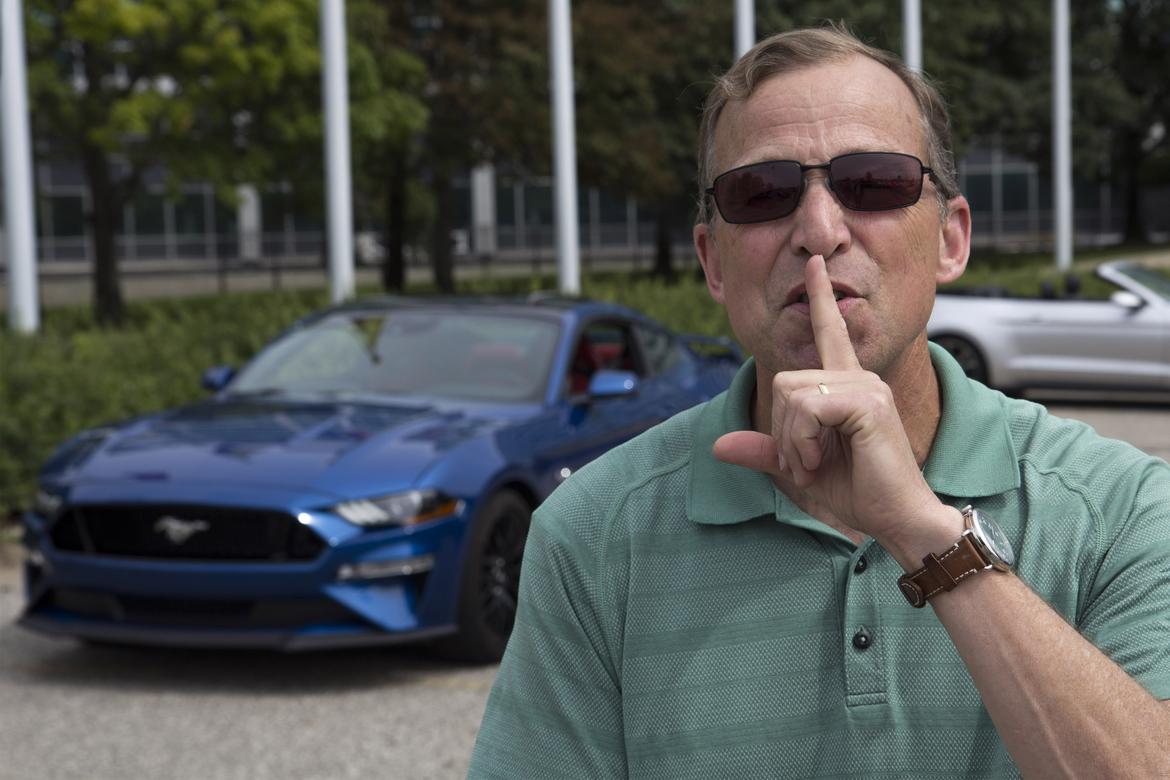 CARS.COM — The 2018 Ford Mustang will offer an electronic "curfew" for the new GT V-8's performance exhaust system that will help you stay on good terms with your neighbors.
Related: 2018 Ford Mustang GT's Magic Numbers Are 4-6-0: 460 HP, 4 Seconds to 60
While you may find that loud exhaust note gratifying as you head off for work in the morning, it can be just grating for your neighbors — like firing up your gas leafblower at 7 a.m.
Like other performance cars, the Mustang GT's 5.0-liter V-8 offers drivers a Quiet Exhaust control for the optional active valve performance exhaust system that closes the valves to hush the roar. But the Mustang, in what Ford says is an industry first, also will have an electronic Quiet Start control mode that lets you program times when the exhaust automatically will be hushed — say, 11 p.m. to 7 a.m.
That way, you won't be in a hurry and forget, or your spouse borrowing the car won't rattle the neighbors' windows by mistake. You'll only annoy the neighbors with the new baby (or new Prius) if you mean to.
Ford says the feature was inspired by Steve von Foerster, Ford's head of the user experience team in product development and former head of vehicle engineering. Someone in his suburban Detroit neighborhood called the cops on him one morning to complain about his Shelby GT350. Discussions with engineers led to the Quiet Start control, known in-house as "good neighbor mode," to let owners control and schedule quiet start times.
"When sounds get up into the upper-70-decibel range, that's typically about when they start to bother people," said Matt Flis, exhaust development engineer, in a statement. "With Quiet Start activated, the decibel level of the new Mustang GT drops by about 10 decibels to a much more comfortable 72 decibels — about the level of a household dishwasher."
Both the Quiet Exhaust mode and Quiet Start control features will be part of the optional active valve performance exhaust system on the 2018 Mustang GT, along with varying exhaust notes for Normal, Sport and Track driving modes. The 2018 Mustang, on sale in the fall, will start at $26,485, including a destination charge, for the base model with turbocharged 2.3-liter four-cylinder. The GT version with the 5.0-liter V-8 starts at $35,995, also including destination.