2018 Toyota C-HR Review: First Impressions
CARS.COM — One of the knocks on Toyota has been that it builds bland, boring cars. It's made attempts in recent years to overcome that perception, but few have been as radical as the new subcompact C-HR that debuted at the 2016 Los Angeles Auto Show. Originally conceived as a Scion, it's been recast as a Toyota with the demise of the Japanese automaker's youth brand.
More 2016 L.A. Auto Show Coverage
Much of the funky design aspects that defined the C-HR concept have carried over to the production version. The sloping roofline ends with a spoiler over the aggressively raked liftgate. The rear styling is particularly busy with protruding taillights and that big spoiler.
The cabin is a mix of higher-grade surfaces and some low-rent trim. The dashboard and doors are finished in nicer materials, but the slim center console is dominated by a large piece of flat black plastic that looks unfinished. Front-seat space is good with quite a bit of headroom, but the styling has created a big blind spot over the driver's right shoulder.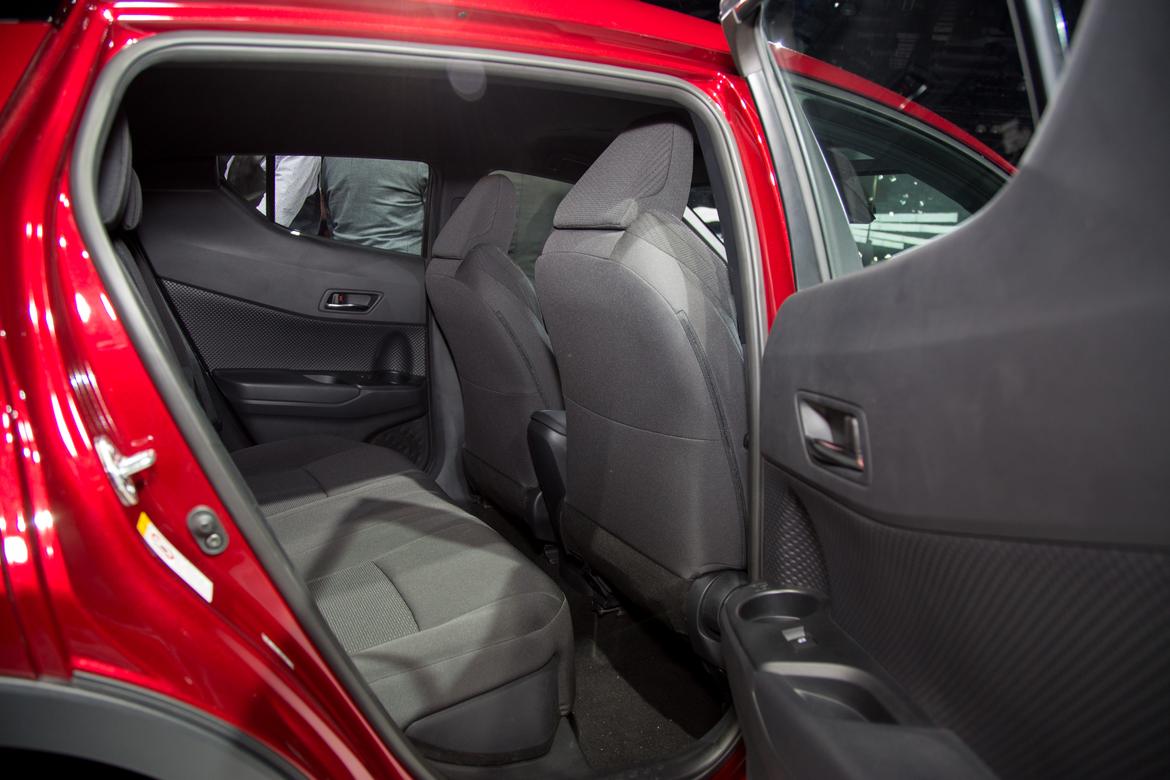 There's a high-mounted handle to release the rear doors, which reveals a rear seat that's much more practical than the exterior size and styling suggests. Unlike the Nissan Juke, which has a terribly cramped backseat, the C-HR's rear bench can comfortably seat adult passengers. Legroom is decent and headroom is good here, too. Outward visibility through the small side windows is terrible, but that's the backseat's only real negative.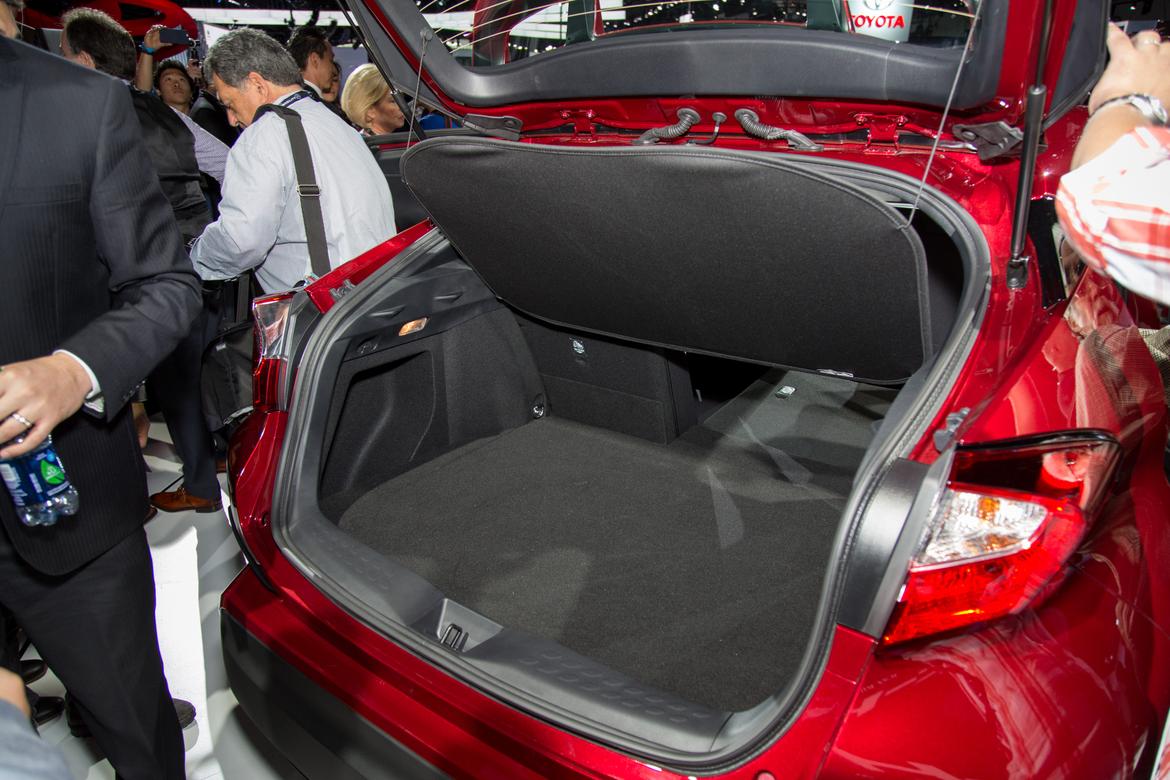 The C-HR blurs the line between hatchback and SUV, but it's poised to appeal to buyers looking at models like the Juke, Mazda CX-3 and Honda HR-V. The lack of all-wheel drive (it's front-wheel-drive only, at least for now) will keep some shoppers away, but those who like the look and don't need AWD should find a lot to like.