2018 Toyota Camry Hybrid Real-World MPG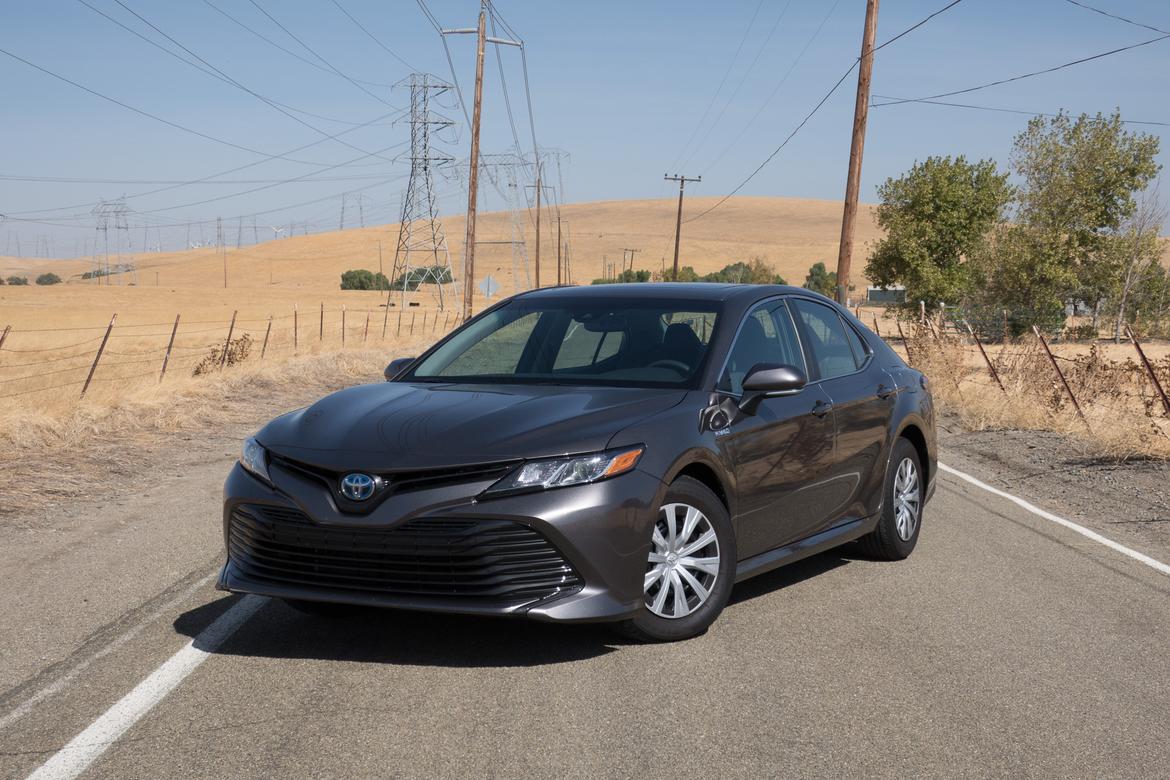 CARS.COM — The redesigned 2018 Toyota Camry Hybrid sedan takes a giant leap from its predecessor with a big improvement in fuel economy. The 2018 Camry Hybrid LE is EPA-rated at 51/53/52 mpg city/highway/combined, and the SE/XLE are both 44/47/46 mpg. Those figures represent a 12-mpg combined jump for the LE and an 8-mpg increase for the SE and XLE compared to respective 2017 Camry models.
Related: 2018 Toyota Camry, Camry Hybrid Gain Big MPG for 2018
How does Toyota's 2018 Camry Hybrid stack up against the rest of its class in terms of fuel economy? It sits at the top as the most fuel-efficient hybrid sedan currently on the market. The 2017 Honda Accord Hybrid comes second, with 48 mpg combined, followed by the 2018 Chevrolet Malibu Hybrid (46 mpg combined), which matches the SE and XLE trims of the Camry Hybrid. The 2018 Ford Fusion Hybrid, 2017 Hyundai Sonata Hybrid SE and 2017 Kia Optima Hybrid are all lower, at 42 mpg combined.
An 890-mile road trip made it the perfect time to put the Toyota Camry Hybrid's numbers to the test.
My test Camry was the most efficient model, a 2018 Camry Hybrid LE that over the course of a weekend traveled 889.6 miles up and down the spine of California — mostly on the highway, as indicated by the trip's 53-mph average speed.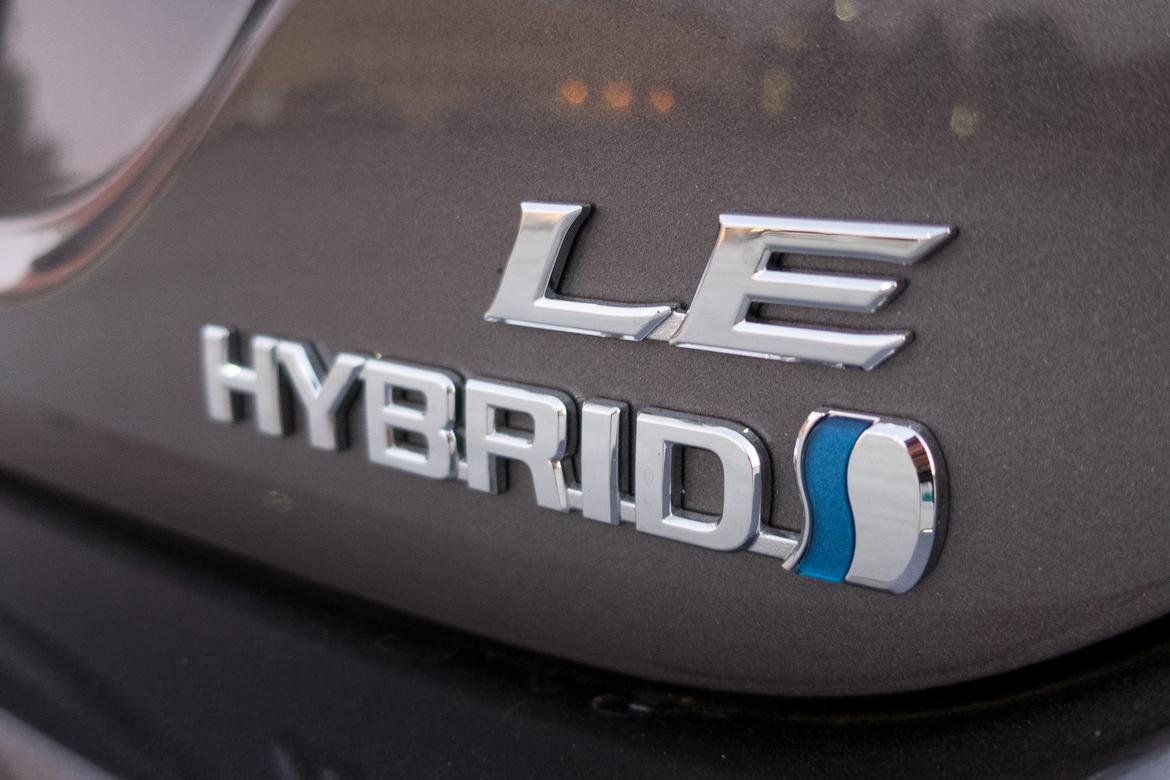 The result? Forty-six mpg, which is an average of the onboard trip-computer readout and at-the-pump calculations. Our calculated mpg figure from fill-up measurements was 45.1 mpg, which was less than the trip-computer estimate of 46.8 mpg. My observations were substantially lower than the estimated figures for the 52-mpg combined and 53-mpg highway ratings.
There may have been a couple of reasons for this. Most of my drive was on California's Interstate 5, a notoriously fast highway with 70-mph speed limits. At higher speeds, the car's eco screens indicated that the current mpg was dipping (higher speeds are bad for fuel economy as the engine works harder to maintain speed). And at cruising speeds, the gas engine stays on the whole time.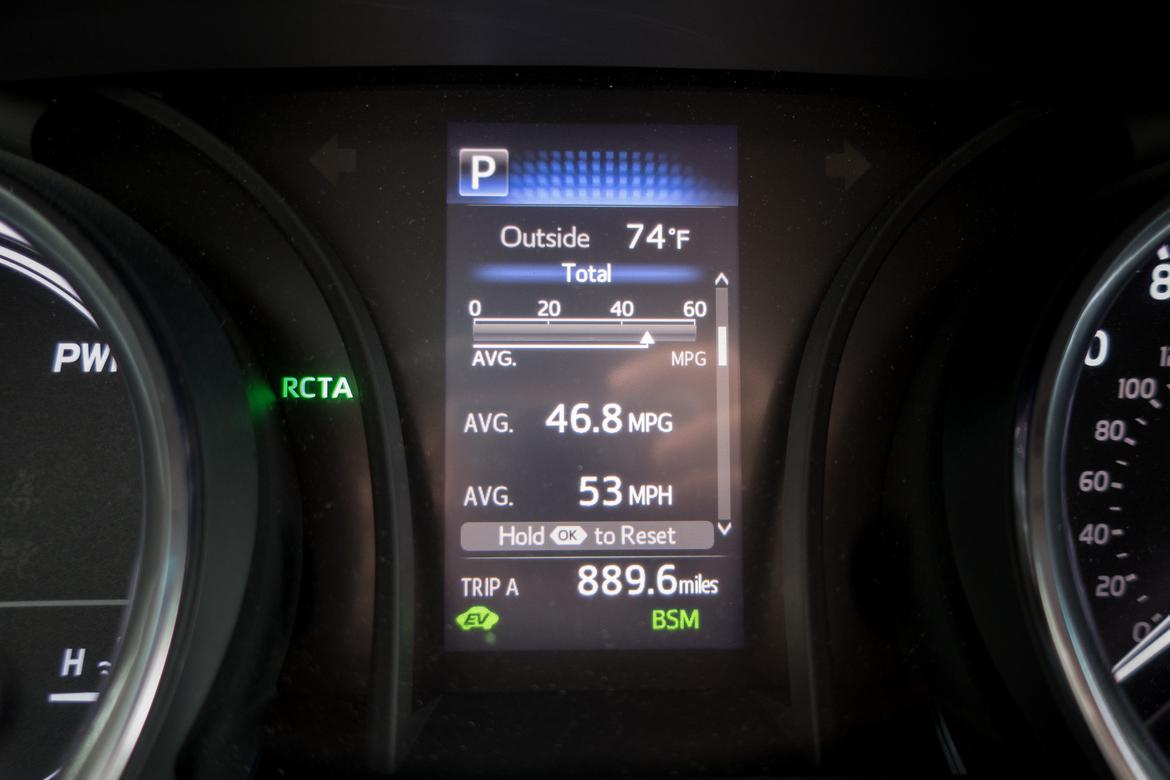 Beyond the jump in fuel economy, the Camry Hybrid seemed to pick up the improved road manners of the Camry. Previously, I had only driven the sportier entrants of the Camry, which have a different suspension tuning. But I found this LE model to be comfortable and quiet, with responsive steering that also had enough weight to make it easy to center the vehicle. I was also appreciative of Toyota's emphasis on making more advanced safety features standard — adaptive cruise control on a long road trip is a godsend.