2019 Chevrolet Corvette ZR1: Even Wilder in Person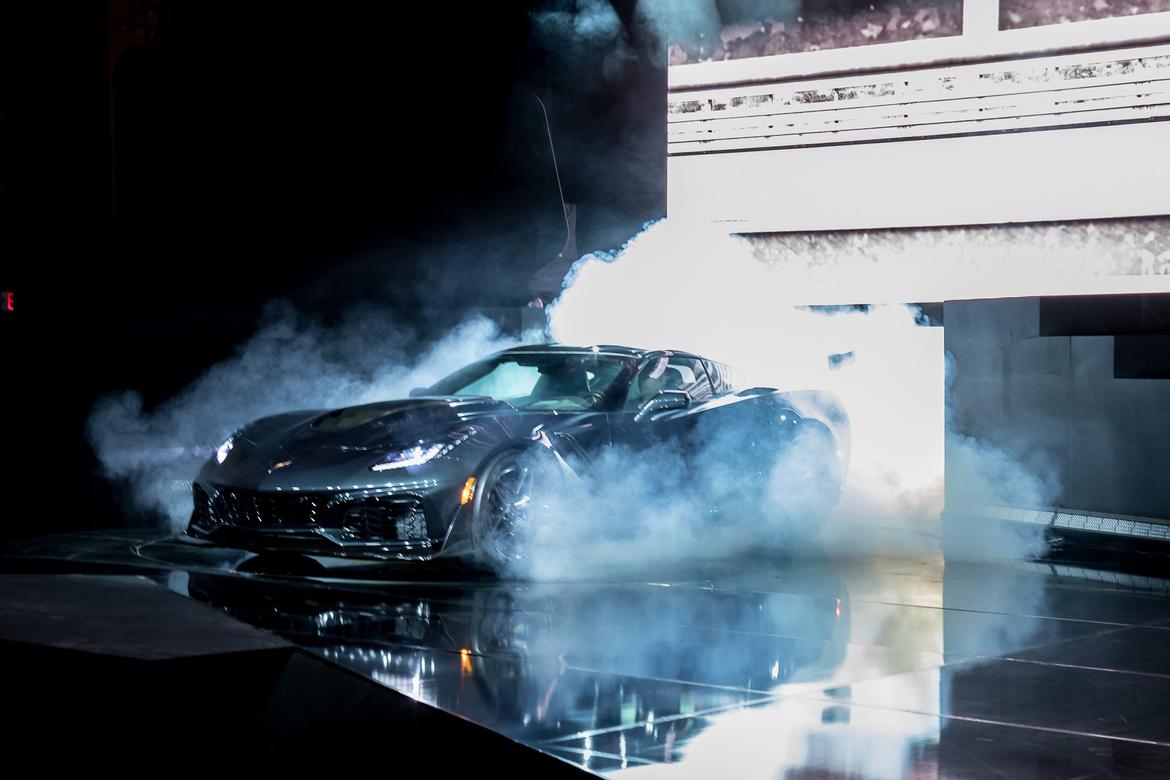 CARS.COM — Anyone who thinks we aren't living in the golden age of muscle cars is fooling themselves. Witness this, the fastest, most powerful car GM has ever put into production: the 2019 Chevrolet Corvette ZR1. What's nuttier than a 755-horsepower Vette that can hit 212 mph? How about a convertible version? Talk about wind in your hair — this will take your hair off entirely.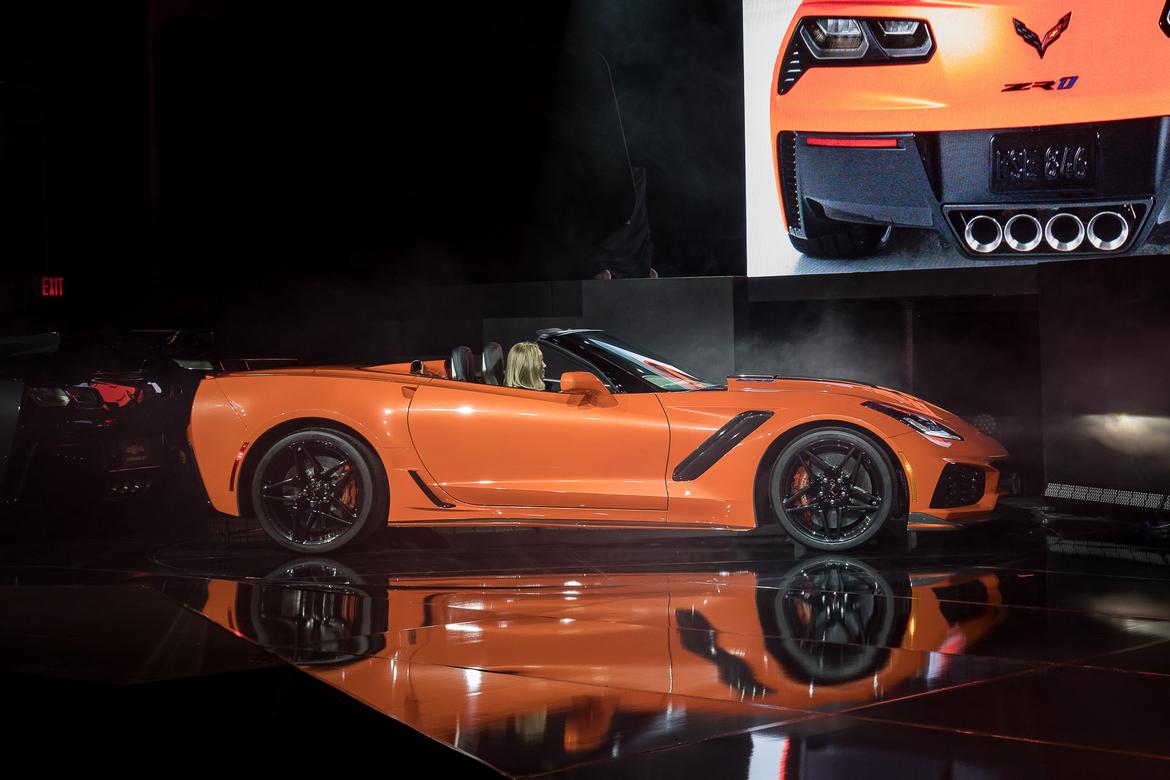 Related: More 2017 L.A. Auto Show Coverage
The visual changes to the ZR1 are more substantial than they might seem to be on paper. The fenders are even wider than the wide-body Z06 model to accommodate even wider tires. The entire front clip is new, featuring three massive air openings for cooling and breathing purposes. The hood is remarkable in that it's only marginally a hood — it's more of a collar, ringing the carbon-fiber cover that's mounted directly to the even more massive supercharger. Fire it up, and gaze out over GM's version of a Dodge Shaker hood. Combined with the infernal roar of the 6.2-liter LT5 V-8 out the tailpipes, it's seriously intimidating.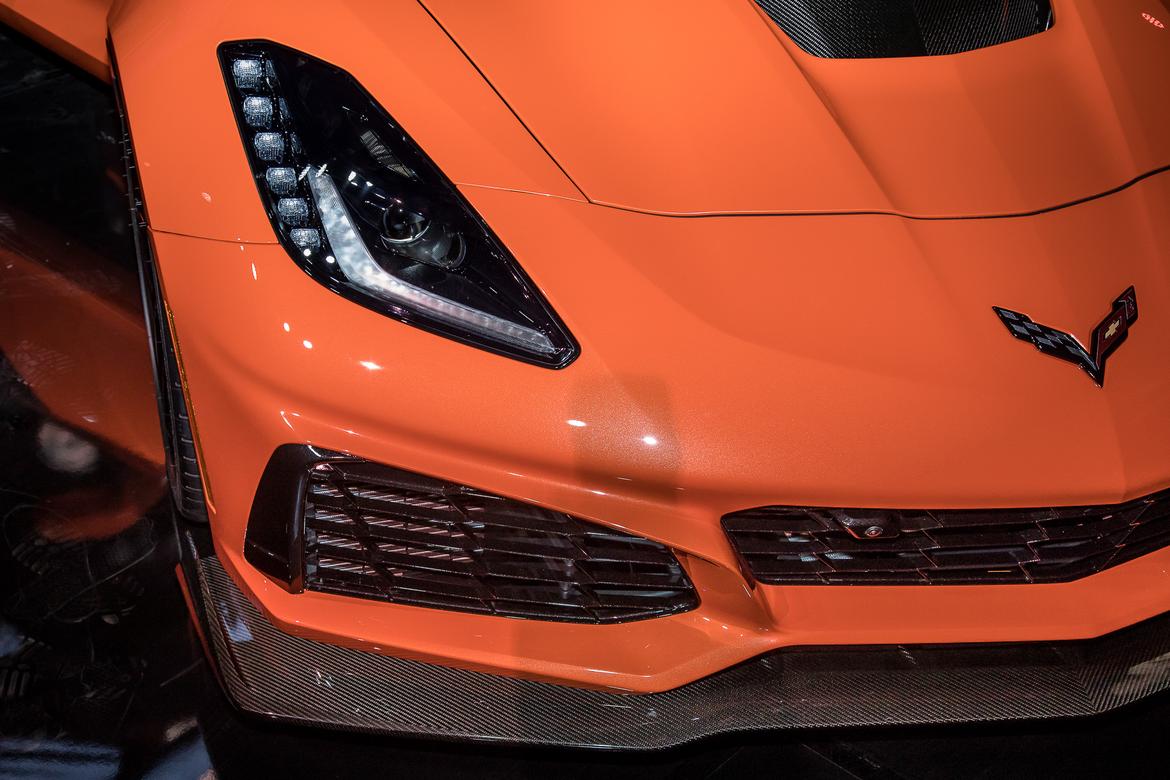 The crazy wing on the rear clip completes the overall look of the car. That wing isn't mounted to the rear hatch, as the amount of downforce it creates would deflect the hatch and change the flow. Instead, it's mounted through the rear fascia to an aluminum truss that bolts directly to the rear bumper bar. It's part of the ZTK Performance Package, which turns the ZR1 up yet another notch on the performance scale.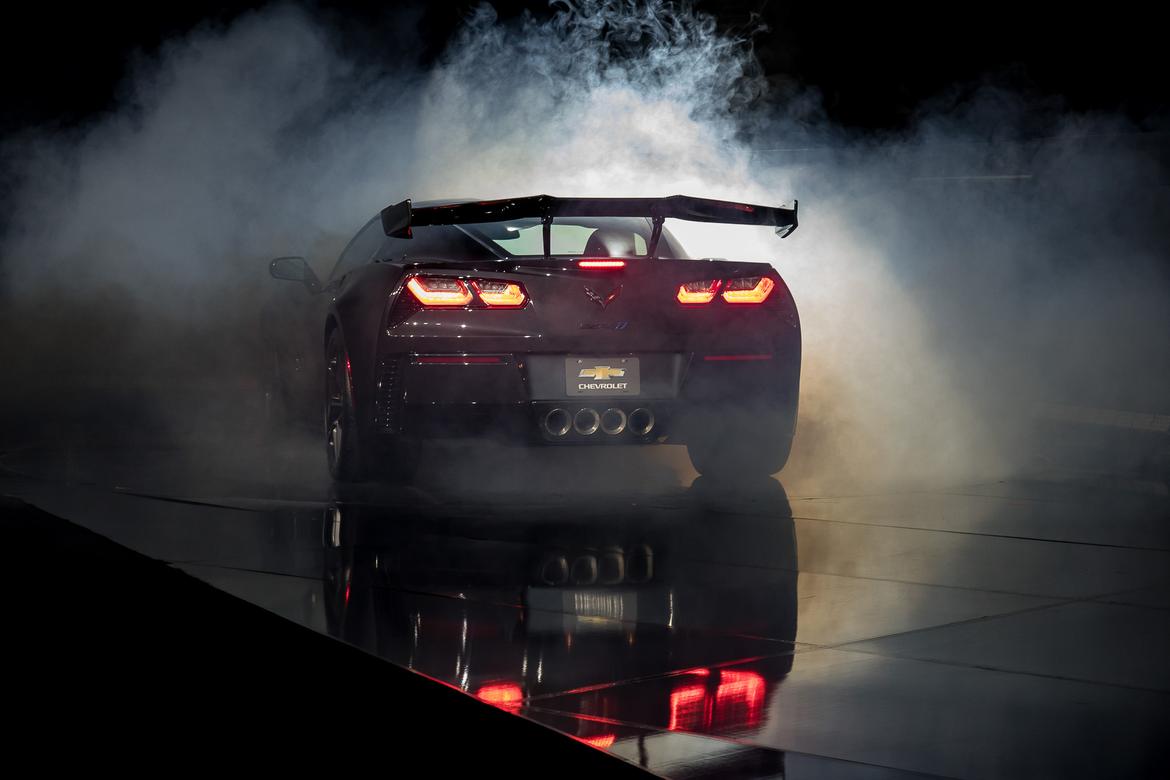 The interior looks like it's been left alone, with some new stitching and upholstery color options, but not much of an upgrade from the Z06. The forward visibility is both hindered and improved by the taller supercharger and its cover — hindered in that there's even less of it, and improved by the fact that it just looks so damn cool.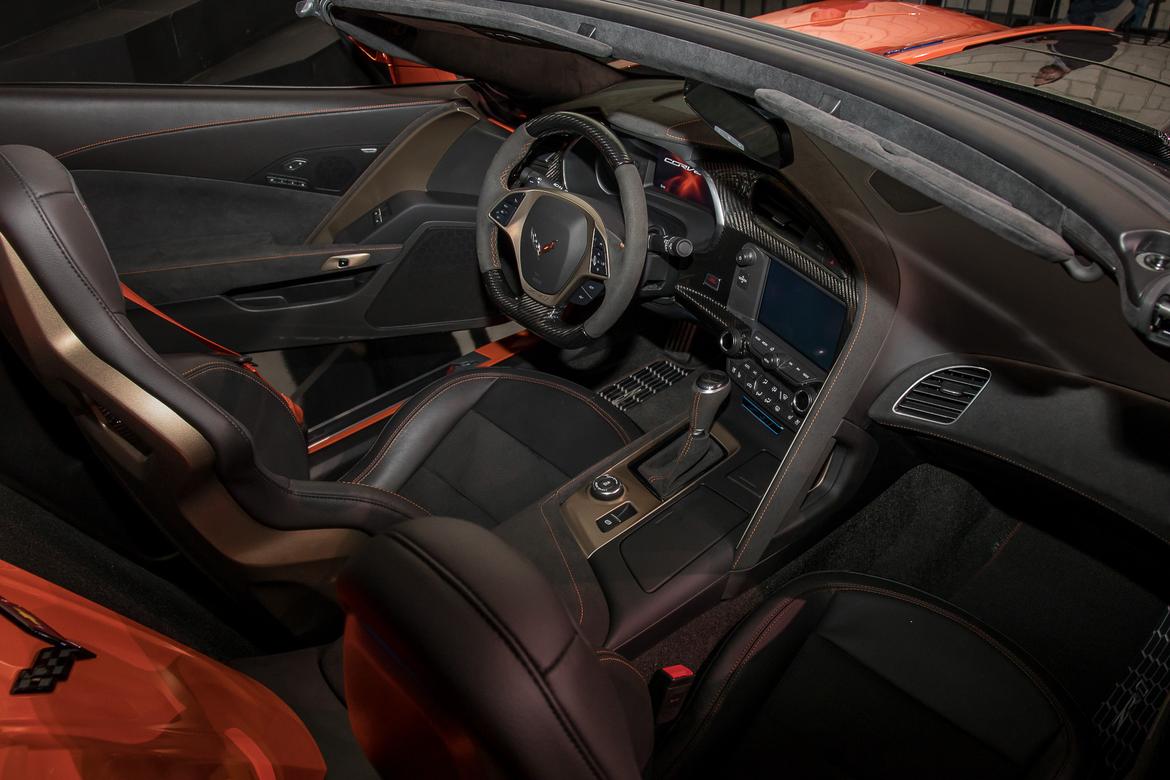 Like the standard Corvettes, I think I prefer the overall look of the coupe to the convertible. Removing the roof interrupts the long flow of the roofline that helps make the Corvette look long, sleek and almost Italian in its lines. And since the coupe retains its removable carbon-fiber roof panel, you can still enjoy an occasional wind-in-the-hair experience with the ZR1 coupe. Of course, at 212 mph, that wind is likely to rearrange your hairdo quite thoroughly.
Cars.com's Editorial department is your source for automotive news and reviews. In line with Cars.com's long-standing ethics policy, editors and reviewers don't accept gifts or free trips from automakers. The Editorial department is independent of Cars.com's advertising, sales and sponsored content departments.