2019 Lincoln Nautilus First Drive: Price Meets Expectations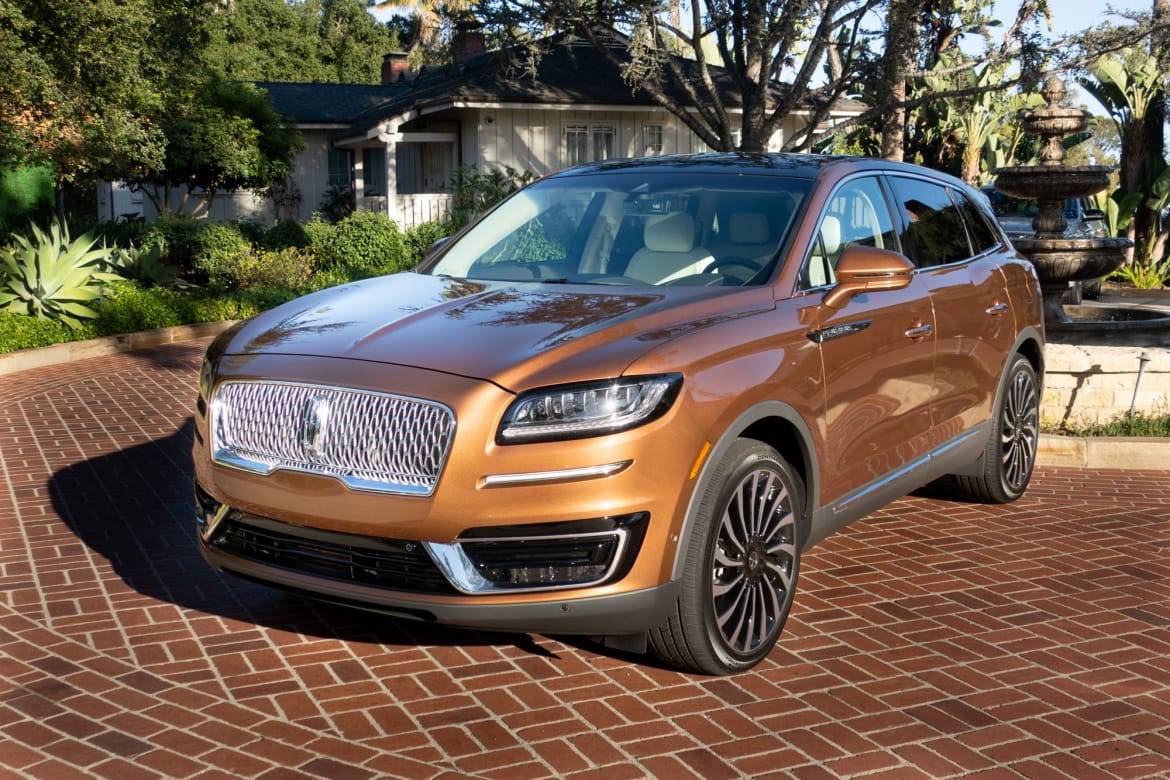 For the 2019 Lincoln Nautilus, a new name is a chance at a new beginning, and the SUV-formerly-known-as-MKX gets enough new equipment to give the mid-size premium/luxury SUV a new lease on life. The Nautilus is the first Lincoln to ditch its old lettered name for a new, exploration-themed moniker. That's fine by me because it was hard to keep Lincoln's alphabet soup lineup of MKC, MKX, MKZ and MKT straight. Lincoln reps say that eventually all of the vehicles will ditch the lettering and get real words for names, but they weren't able (or willing) to disclose what those names would be just yet.
Related: New Name, New Price: Ex-MKX 2019 Lincoln Nautilus Starts at $41K
Aside from the name, changes include new styling, new powertrains and additional safety features to differentiate it from the MKX. I tested all of these updates in Santa Barbara, Calif., piloting the Nautilus through the country and along the coast at Lincoln's national media preview. (In accordance with our ethics policy, Cars.com pays for its transportation to, and lodging at, such manufacturer-hosted events.)
The Nautilus ended up being one of the more uneven vehicles that I've tested, with its share of highs equally matched by some odd lows.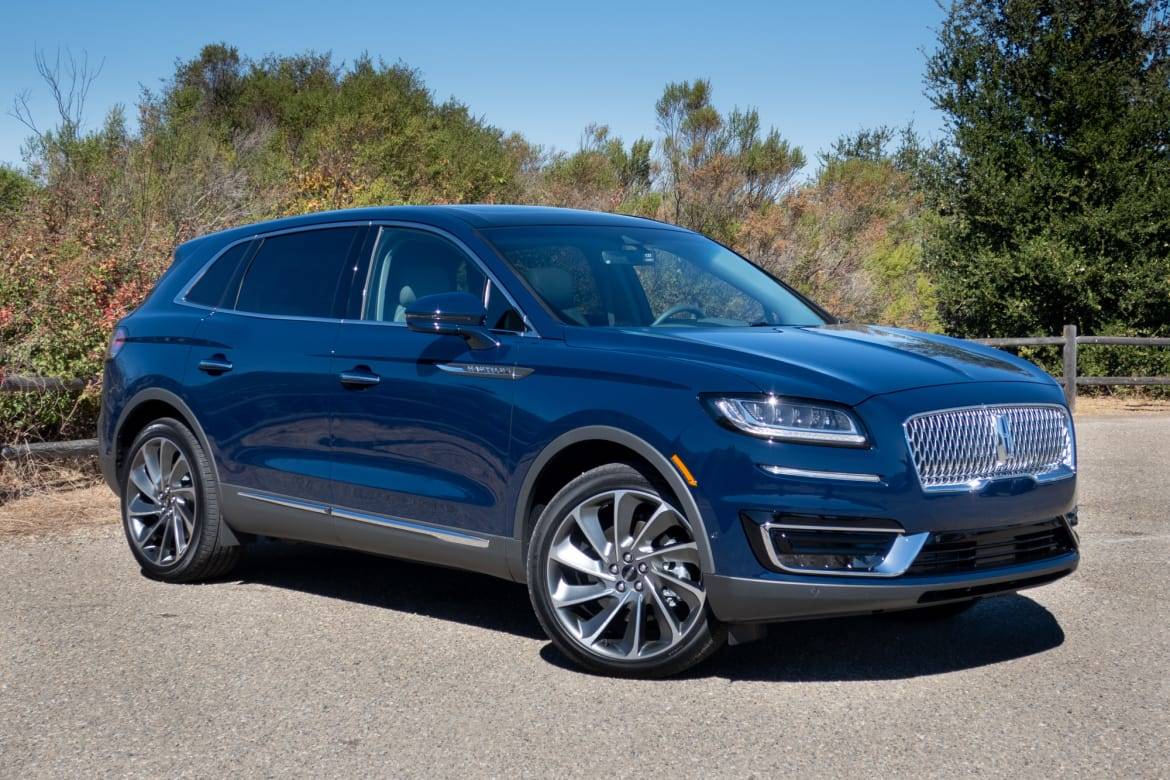 One Standout Powertrain
The powertrains are an example of this dichotomy. The Nautilus replaces the outgoing V-6 with a new base engine: a 250-horsepower, turbocharged 2.0-liter four-cylinder that makes 280 pounds-feet of torque. The optional engine remains the same, a 335-hp, twin-turbocharged 2.7-liter V-6 that makes 380 pounds-feet of torque. Each engine is mated to a new eight-speed automatic transmission. Though the two transmissions have the same number of gears, Lincoln said each engine has a unique version, with different gear ratios and other mechanical changes.
I found a big gap in performance between the two engines, and the optional engine eclipses the base by a significant amount. The base engine has some built-in lag before it really gets into its power band, and its transmission also has a strange hesitation to it, which is a double whammy. There's a disconnect between accelerator pedal inputs and forward motion that's off-putting. Shifting the Nautilus into its more aggressive mode using the S button on the gear selector improves but doesn't solve the problem, and it makes the powertrain feel (and sound) taxed.
The optional 2.7-liter, meanwhile, doesn't suffer from this at all. It feels in sync with its transmission; the shifts are crisp and it doesn't hunt for gears in any of the scenarios that I threw at it. Power rushes on predictably and quickly, and although the Nautilus has a definite focus on comfort with its suspension and handling, this powertrain actually makes it fun to pilot. And strangely, the larger engine somehow returns better highway fuel economy than the base engine (27 mpg versus 25 mpg, EPA-estimated). This splendid powertrain combination was my single favorite aspect of the Nautilus.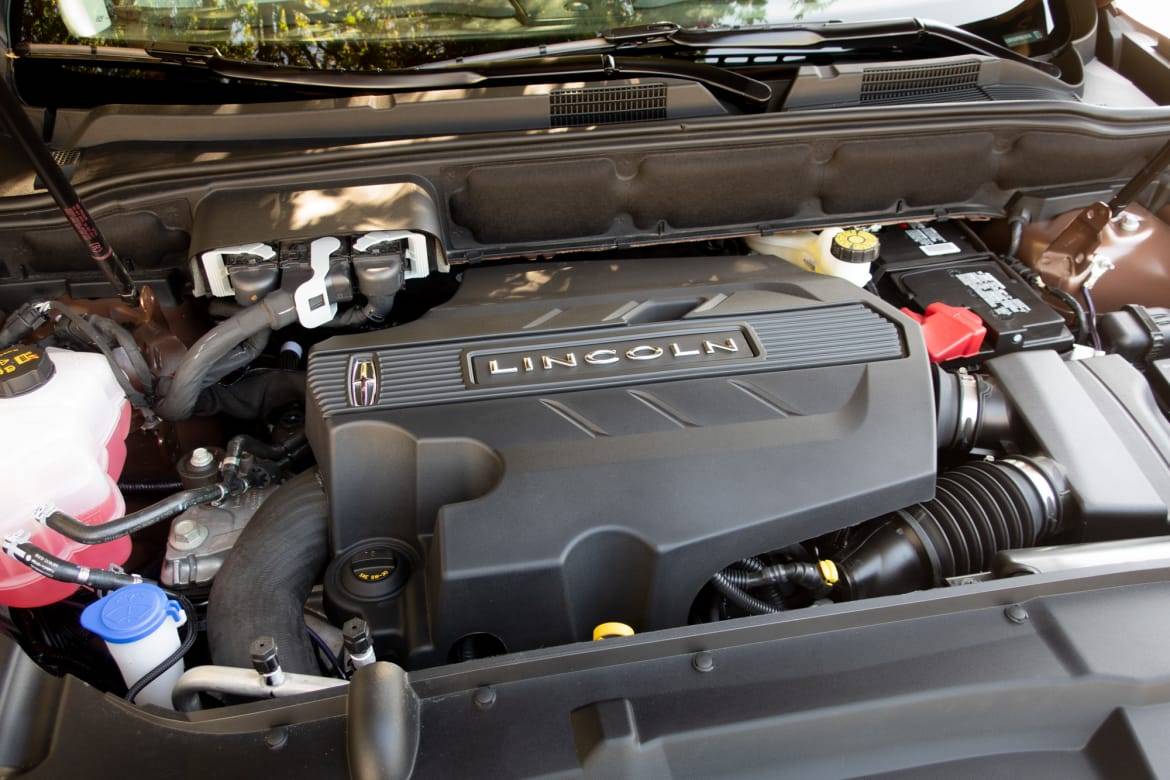 All-Wheel Drive Updated
There is also a big update to the all-wheel drive. It now disengages the driveshaft to the rear when it's not needed to reduce mechanical loss and aid fuel economy. When you do need AWD, in the event of traction loss or hard acceleration where the system wants to send power to the rear wheels, it snaps back in fairly quickly. A handy graphic in the instrument panel that displays the torque split to each wheel showed power quickly being moved rearward when I stepped on the gas with gusto.
Both versions of the Nautilus that I drove came with AWD, and the system works seamlessly on the road, which is where the Nautilus is going to live the vast majority of the time. It has some front-wheel-drive bias but is quick to shuffle power around when warranted.
The ideal powertrain setup is the AWD along with the optional engine, but it's not cheap to add them. All Nautilus trim levels start with a base engine/front-drive setup, including the line-topping Black Label models. The optional engine costs $2,070 and all-wheel drive tacks on another $2,495, so $4,565 for both.
Mixed Materials
Inside, the Nautilus offers a weird mix of high-end materials and cheap plastics that don't seem like they belong. This is most apparent on Black Label models. The copper-colored test vehicle shown in these photos was a Black Label Chalet, one of the three available themes. There are also Gala and Thoroughbred editions available, forming a triad of things I can't afford.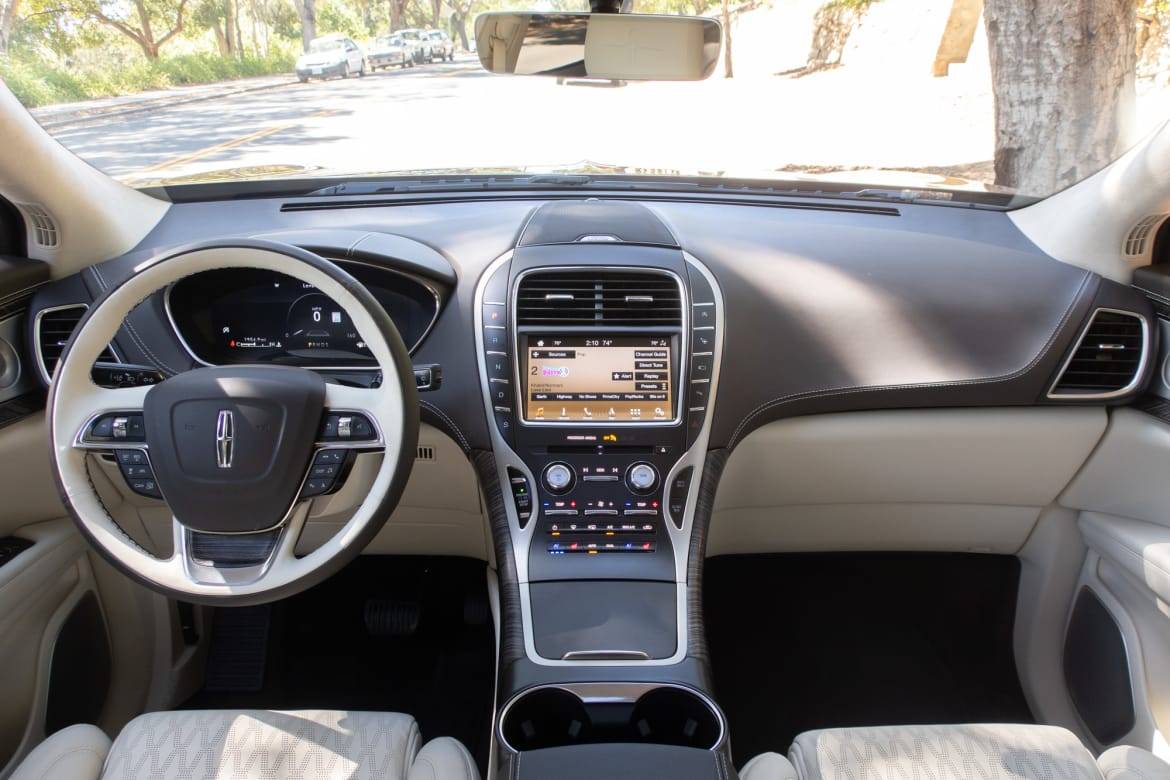 The sublime 22-way powered seats are covered in supple leather and come with powered massaging functionality that you can actually feel. There are genuine, open-pore wood trim pieces that match the aesthetic of the Nautilus perfectly, and the headliner is a soft suedelike material.
But then you turn to the center console, and right next to the wood are swaths of cheap plastic that look like they came straight from the Ford Edge. The front storage bin that houses a wireless charging pad feels especially flimsy, and the bottom part of the doors are hard plastic, as well.
We know that Lincoln can make high-quality interiors — the latest Navigator being the foremost example — and you get some of those highs in the Nautilus. I just wish it were more consistent, especially with the price tag that the Black Label commands.
Space to Roam
There are notable unequivocal positives to the Nautilus' interior. Sync 3 is an excellent touchscreen multimedia system, fast and simple, along with standard Android Auto and Apple CarPlay. There are only two USB ports for the whole cabin, but the Nautilus also offers a three-prong household outlet at the base of the center storage bin (along with a 12-volt outlet), so it's more forgivable. A 12.3-inch instrument panel display is also newly standard.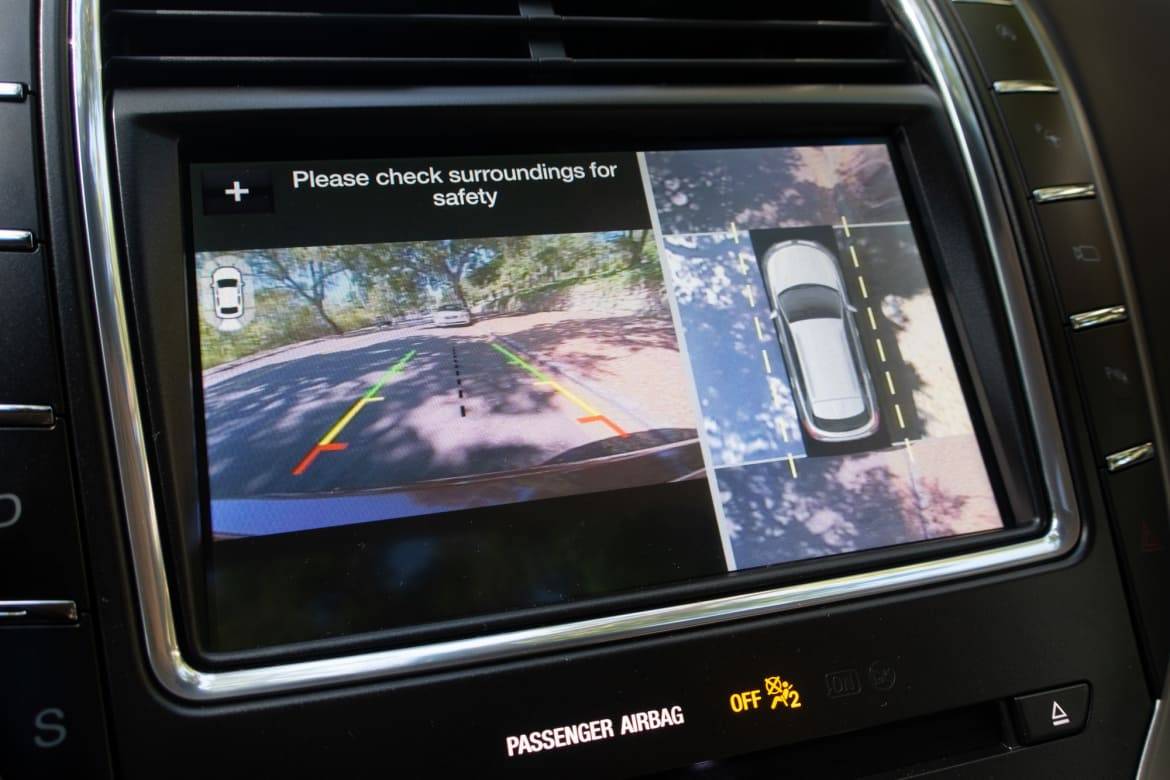 The backseat and cargo area are spacious. There is 37.2 cubic feet of cargo room behind the rear seats, and the Nautilus also offers best-in-class rear legroom at 39.6 inches, beating out measurements from mid-size luxury rivals like BMW's X5, Jaguar's F-Pace and Mercedes-Benz's GLC-Class. Headroom is also ample, and the giant panoramic moonroof stretches way back to give backseat passengers plenty of sun and airiness. Even the center seat is bearable, a rare treat.
Safety Squabbles
Standard safety features have increased for 2019, including Co-Pilot360, a suite of safety technology that includes blind spot warning with rear cross-traffic alert, lane keep assist, automatic high beams and forward automatic emergency braking. Rear parking sensors also come standard.
To add other safety technologies requires option packages. The Driver Assistance Package ($1,590) adds adaptive cruise control and two features that are new for 2019: lane centering and evasive steer assist. The Nautilus Technology Package ($1,720) adds front parking sensors, park assist and a 360-degree camera system.
I didn't test the evasive steering assist system for obvious reasons; it's designed to detect a stopped object in the vehicle's path and increase steering boost for quicker response when the driver starts to turn to avoid it. This system works at all speeds, says Lincoln, so it will be helpful in the city as well as on the highway.
The lane-centering system is engaged only when the adaptive cruise control is activated and set to a certain speed; this I did get to test, and it was not quite successful. When the lanes weren't well-marked on the pavement, the system got confused and on a couple of occasions tried to steer the vehicle into another lane. It was also a bit twitchy when the lanes were well-marked, making constant corrections instead of staying centered, which made the Nautilus feel busy.
The Price Is Wrong
I enjoyed driving the Nautilus, especially in Black Label guise with those great seats and upholstery and the optional powertrain providing plenty of gusto. And at the right price, you can sort of overlook the interior's foibles; none of the issues I had with the vehicle were deal-breakers in their own right. But the sticker price on the Black Label that I tested was $69,015 including destination charge, and the shortcomings at that price are much less acceptable. That's a true luxury price for a vehicle that still flirts with the line between premium and luxury.
The 2019 Nautilus, slated to go on sale in the fall, will start heading to dealerships in a few weeks.
Cars.com's Editorial department is your source for automotive news and reviews. In line with Cars.com's long-standing ethics policy, editors and reviewers don't accept gifts or free trips from automakers. The Editorial department is independent of Cars.com's advertising, sales and sponsored content departments.