2019 Twin Cities Auto Show: 5 Things You Can't Miss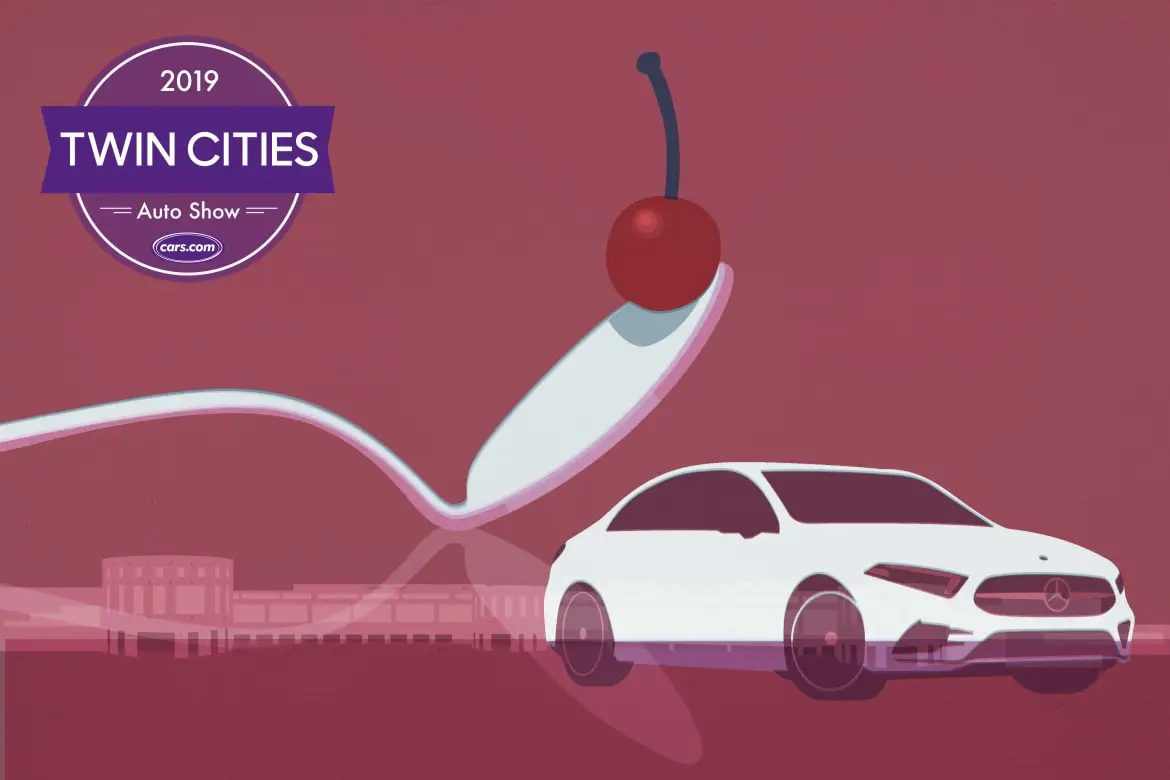 The 2019 Twin Cities Auto Show is ready to showcase hundreds of vehicles from dozens of manufacturers, all under one roof, providing the ultimate comparison-shopping adventure for anyone in the market for a new car, truck or SUV. Of course, you don't need to officially be in the market for a new vehicle to appreciate the more than 600 vehicles that will be on display. With everything from high-horsepower supercars like the Aston Martin DB11 and Bentley Continental GT to hardworking pickup trucks such as the new Ford Ranger and Jeep Gladiator, there will be something for everyone at the show.
Related: How to Car Shop at an Auto Show
The Twin Cities Auto Show also allows visitors to get behind the wheel to take a wide range of vehicles for back-to-back test drives without having to step one foot in a dealership. There is also Camp Jeep, an always-entertaining ride-along where visitors get to experience Jeep's rugged range of SUVs claw their way over an obstacle course that would cause many other off-roaders to wilt under the pressure.The show runs from Saturday through Sunday, March 17, and is located at the Minneapolis Convention Center, 1301 2nd Avenue S., right in the heart of downtown Minneapolis. Parking information and directions to the show can be found at the Twin Cities Auto Show's official website.
Hours run from 10 a.m. to 10 p.m. Saturdays and Wednesday, 10 a.m. till 7 p.m. Sundays, and 4-10 p.m. Monday, Tuesday and Thursday. Admission is $12 for adults and $6 for children 11-15 years old. Kids 10 and under get in for free. A $2 discount on a regular adult ticket is available online, and adult tickets are available for $6 for Half-Price Wednesday.
Here are five things visitors should be sure not to miss at the 2019 Twin Cities Auto Show:
1. Nissan Altima Trax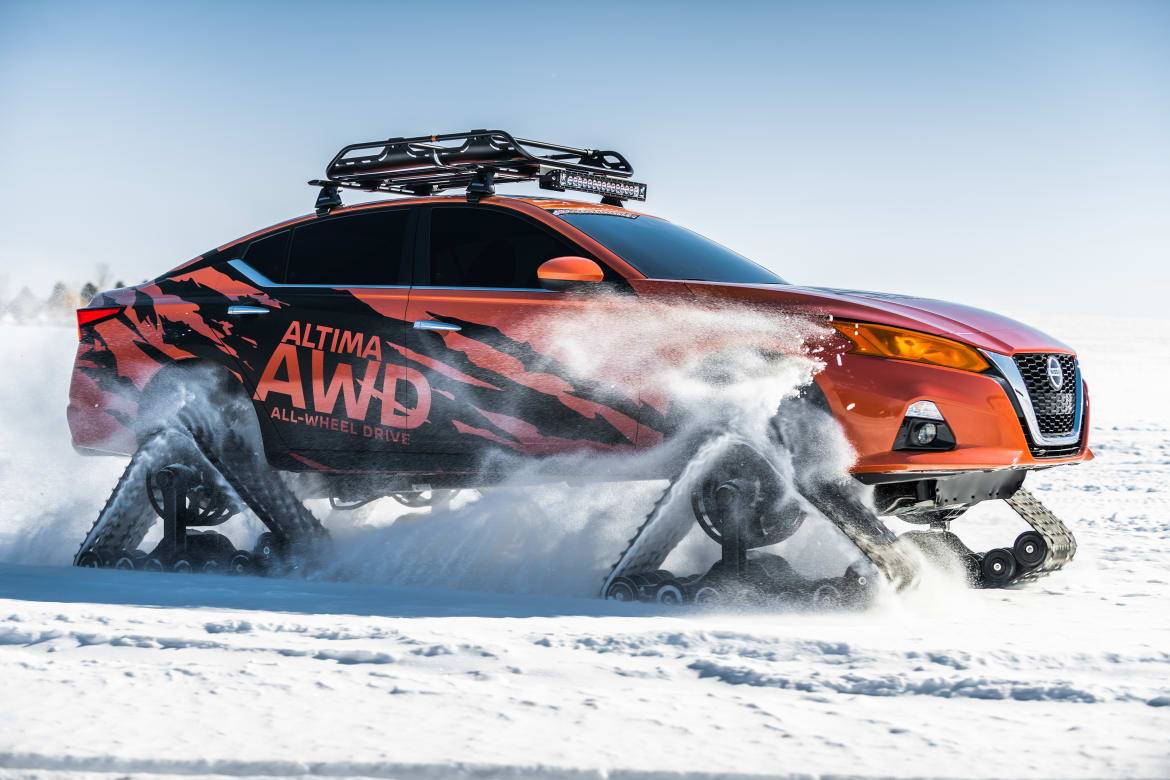 Now, denizens of the Minneapolis-St. Paul area are well aware that all-wheel drive is all but an absolute necessity to survive a Minnesota winter. And while the regular Nissan Altima now offers AWD, the Nissan Altima Trax takes winter-weather traction to a whole new level. Having made its official debut at the Cleveland Auto Show in February, the Altima Trax treks to the Twin Cities. We'll just go ahead and disappoint you now: The Altima Trax won't be on sale at your local Nissan dealership — or anywhere else for that matter. Sadly, it's just a promo for the mere mortal Altima's traction-boosting system — but it's fun to fanaticize.
"The Altima Trax is an Altima AWD modified in an extreme way to showcase the sedan's new all-wheel-drive system — a first for [the] Altima," the show's website states. "Like an Altima AWD, this special project vehicle evokes a sense of conquer-anything adventure."
2. Trucks and SUVs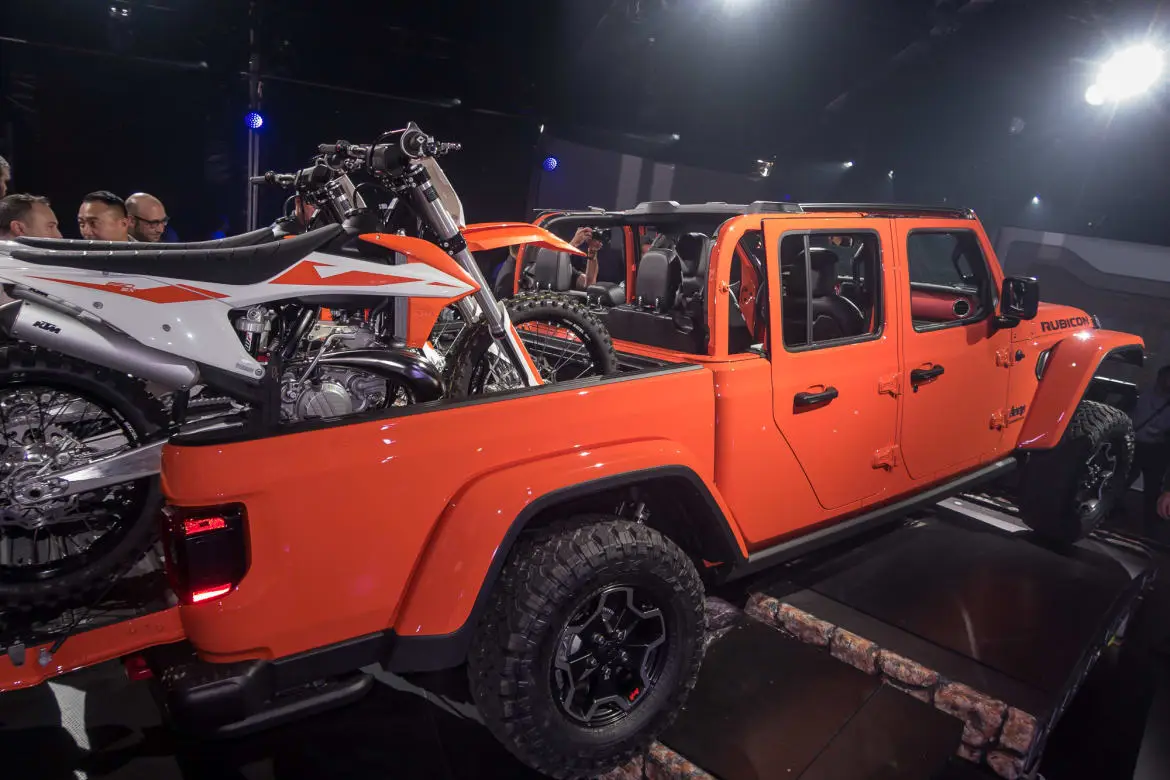 If you're looking for a vehicle that needs to do serious hauling along with some heavy towing, consider yourself in luck. That's because the Twin Cities Auto Show will have plenty of brand-new trucks and SUVs on display for visitors to examine and investigate. Some of the hottest new models will include the resurrected-for-2019 Ford Ranger pickup, not to mention the all-new, highly anticipated 2020 Jeep Gladiator. For younger fans of trucks — or simply for those who are young at heart — Chevrolet has brought a Silverado 1500 Z71 pickup made entirely out of Lego building blocks. Tipping the scales at more than 3,300 pounds, the Lego Silverado is constructed of more than 330,000 individual pieces and includes working lights, not to mention details like Lego block treads on each tire.
3. Exotic Cars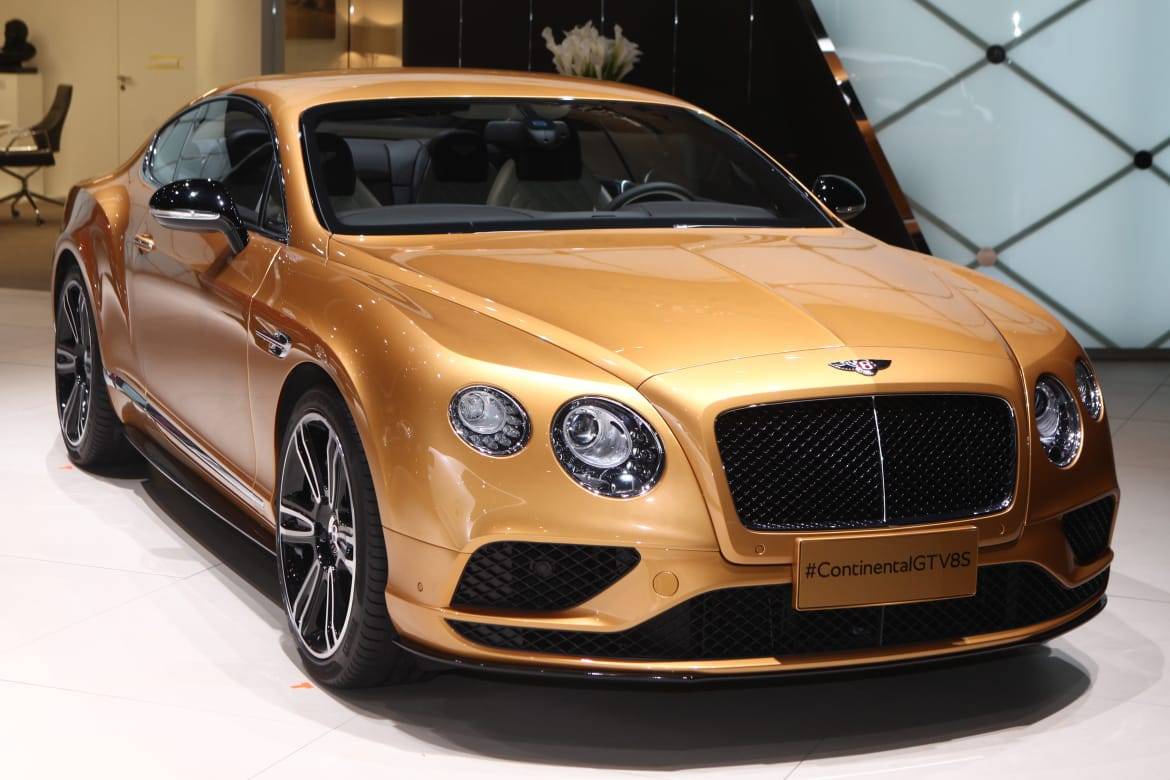 Some of the world's fastest and most valuable exotic vehicles and supercars will be gathered in one place, ready to be admired in the heart of downtown Minneapolis. While some of these cars might be far outside the budget of everyday car shoppers, that doesn't mean they're not guaranteed to draw some of the biggest crowds during this year's auto show. Bentley will be present the Continental GT coupe, the opulent Mulsanne sedan and the AWD Bentayga SUV. Over at Aston Martin, visitors will have the chance to get up close to the new DB11 AMR, a suave and sophisticated supercar that's powered by a twin-turbocharged V-12, capable of hurling this Aston to a top speed in excess of 200 mph. If you're in the mood for something mean and green, the hybrid-powered Acura NSX sports car will also be present. Powered by a combination of a twin-turbo V-6, three electric motors, AWD and nine-speed automatic transmission, the NSX is a technological marvel that's built for speed.
Meanwhile, this might be the Twin Cities Auto Show, but Ford is going one step beyond by bringing triplets — that is to say, a trio of extremely valuable GT supercars to the show. These examples of Ford's iconic supercar will have a representative model from each generation. This includes a 662-horsepower homage to the 1960s original, which officially sealed the car's performance status by winning the 24 Hours of Le Mans endurance race four times in a row, from 1966 to 1969. Also being exhibited will be a 2006 Ford GT along with the current model, which carried a purchase price of around a half-million bucks each.
4. Test-Drive Opportunities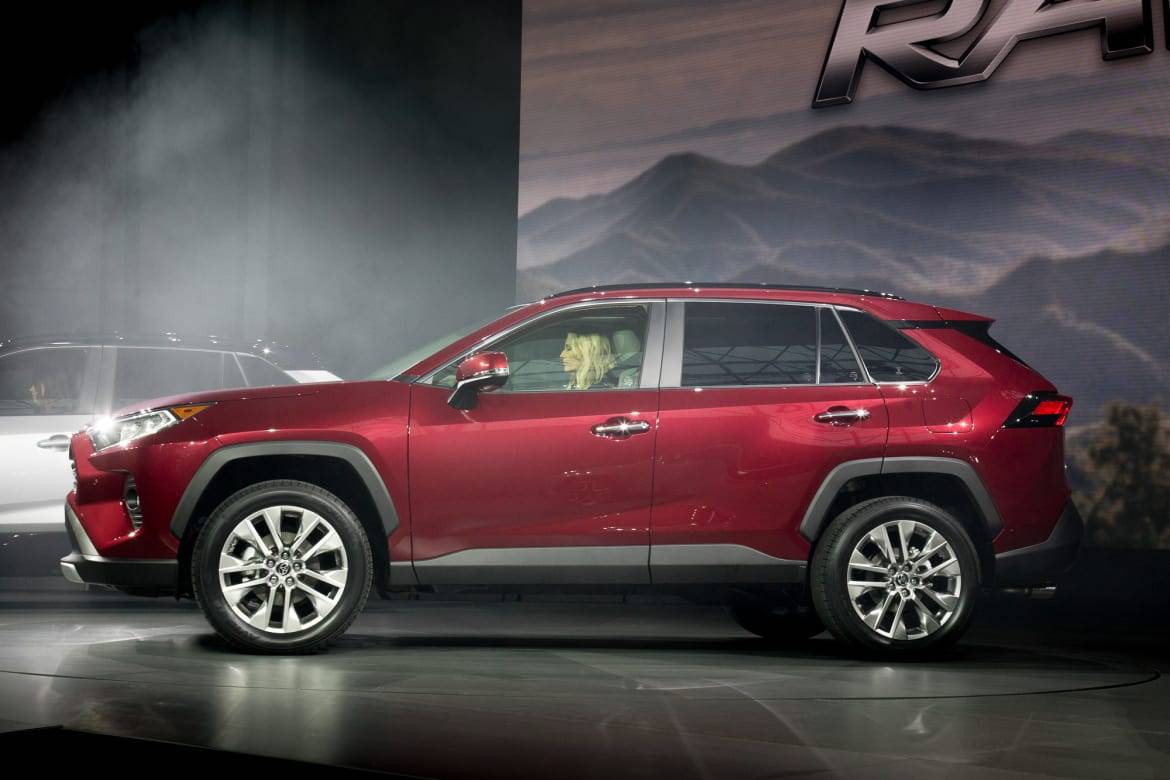 If you want to do more than admire all the new vehicles at the show, then grab your driving gloves and get ready to get some seat time. That's because several manufacturers — Jaguar, Mazda, Mitsubishi, Nissan, Toyota and Volkswagen — will be offering showgoers the chance to climb behind the wheel for test drives. Test drive times vary from day to day and are dependent on each manufacturer, so be sure to double-check that your auto-show visit corresponds to the test drive that most interests you. Vehicles available for test drives are as follows:
Jaguar: I-Pace
Mazda: TBA
Mitsubishi: Outlander PHEV plug-in hybrid
Nissan: Leaf
Toyota: Camry, Corolla, Highlander, RAV4 Hybrid
Volkswagen: Atlas, Golf GTI, Jetta, Passat, Tiguan
5. OMG, Puppies!
OK, maybe you're not ready to bring a brand-new vehicle home as the ultimate auto-show souvenir. But you could find yourself with a new furry friend as part of the show's pet adoption campaign. Sponsored by the Subaru and working in conjunction with the Midwest Animal Rescue & Services shelter, the pet adoption center promises to melt the heart of even the most hardened auto-show visitor. You might get some pet hair in your car's interior, but we think it'll be worth it.
Cars.com's Editorial department is your source for automotive news and reviews. In line with Cars.com's long-standing ethics policy, editors and reviewers don't accept gifts or free trips from automakers. The Editorial department is independent of Cars.com's advertising, sales and sponsored content departments.