2019 Washington Auto Show: 6 Things You Can't Miss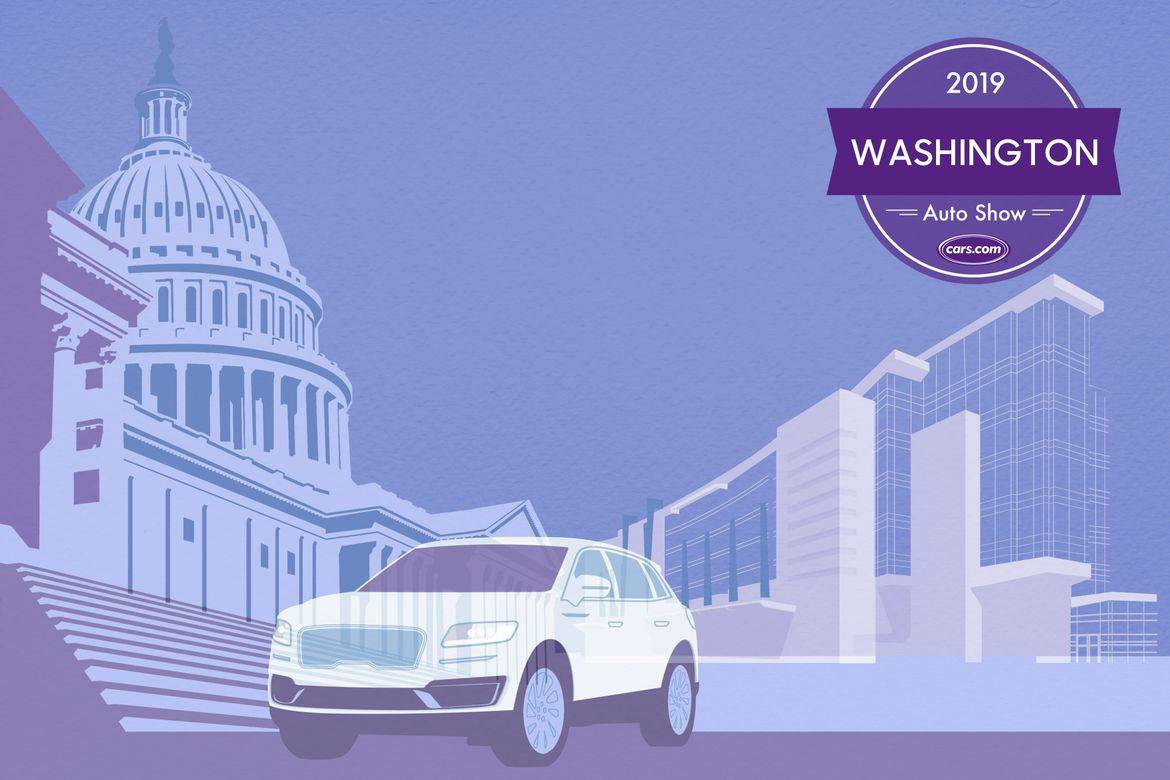 Spring has sprung, and in the District of Columbia this year, it's also time for the 2019 Washington Auto Show. Organizers moved the show to April for 2019 from its former January slot, which isn't Washington's most attractive period even in an inauguration year. Now it coincides with the annual National Cherry Blossom Festival, and with any luck, you can take in the show and then head over to the Tidal Basin (maybe) for the notoriously unpredictable blossoms.
Related: Video: How to Shop at an Auto Show
The D.C. show used to come hard on the heels of Detroit's North American International Auto Show, but that show is moving, too, and will be in June 2020. The Washington show is a lot nerdier, though; billed as the nation's public-policy auto show, the 10-day event follows two days of policy discussions and media previews, with speeches and panels for government and auto industry officials. 
But the heart of the show remains the cars, which this year will include more than 600 vehicles from 35 brands on display — red cars, blue cars and maybe even a purple car or two. The show offers enthusiasts and shoppers a no-pressure chance to see what's available, whether currently on sale or still to hit dealer lots. Plenty of entertainment will surround that, from ride-and-drive tracks and local sports-team stars to a hands-on-the car marathon and artists custom-painting a car. And you can cap the day at one of the many restaurants or bars in the nearby Penn Quarter.
The show runs April 5-14 at the Walter E. Washington Convention Center. Hours are noon to 9 p.m. Monday through Thursday, noon to 10 p.m. on Fridays and 10 a.m. to 10 p.m. on Saturdays; Sunday hours are 10 a.m. to 7 p.m. on April 7 and 10 a.m. to 6 p.m. on April 14. Unless you like traffic and expensive parking, the smart way to get to the show — even on weekends — is via Metro train or bus, or the DC Circulator bus (which for now is a free ride). 
If you're a VIP (a lot of them exist in Washington), you can get show admission and a VIP tour for $42. Admission for the rest of us is $12, with discounts for kids, seniors, students and military members. If you don't fit any of those categories, a Metro SmarTrip fare card nabs $2 off on weekdays. Go here for advance tickets, and visit the show's website for more info here.
Here are six things you shouldn't miss as you roam the 2019 Washington Auto Show:
1. 2020 Jeep Gladiator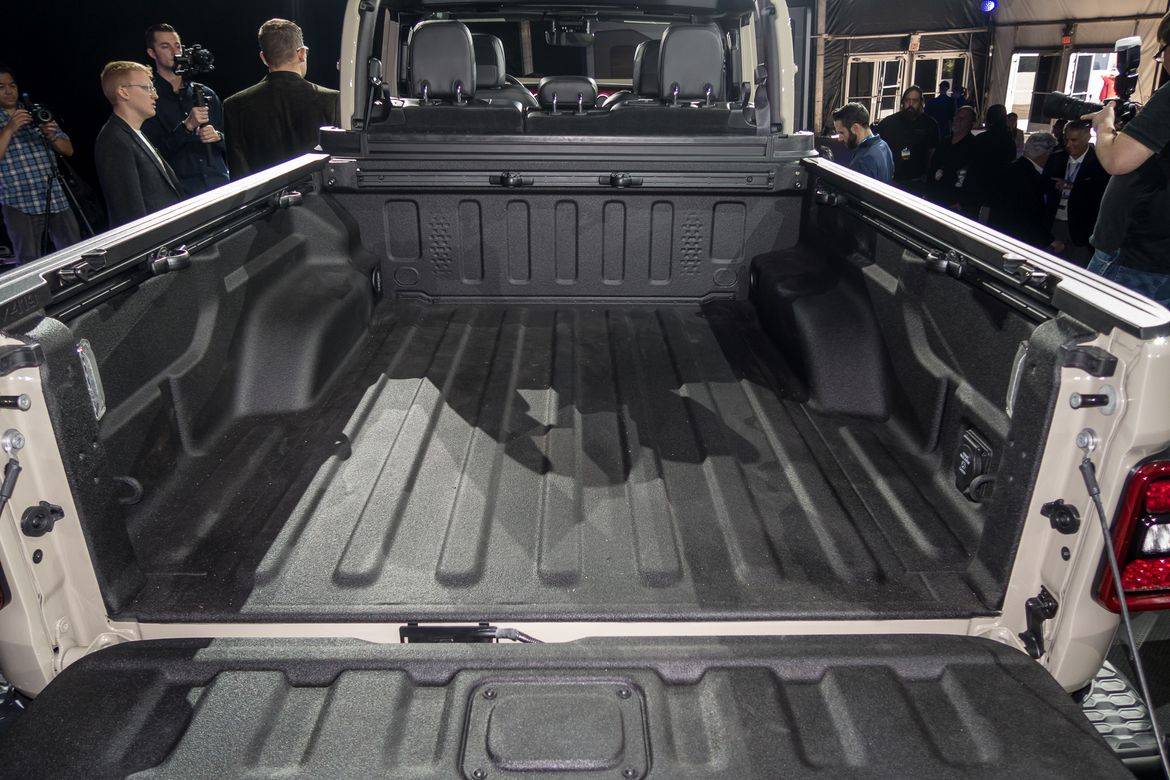 It might seem a little out of place in downtown Washington, but if the Blue Ridge Mountains or sands of North Carolina's Outer Banks are calling you, you'll want to check out the all-new 2020 Jeep Gladiator pickup truck, essentially a four-door Wrangler with a practical bed sized for an ATV or a couple of dirt bikes. It's the first Jeep pickup since 1992 and was unveiled in November at the L.A. Auto Show. The mid-size pickup, which promises more utility with Wrangler-like capability, is set to go on sale this spring, but Washingtonians can get an early look (and feel) at the show.
Read more about the 2020 Jeep Gladiator here.
2. 2020 Lincoln Aviator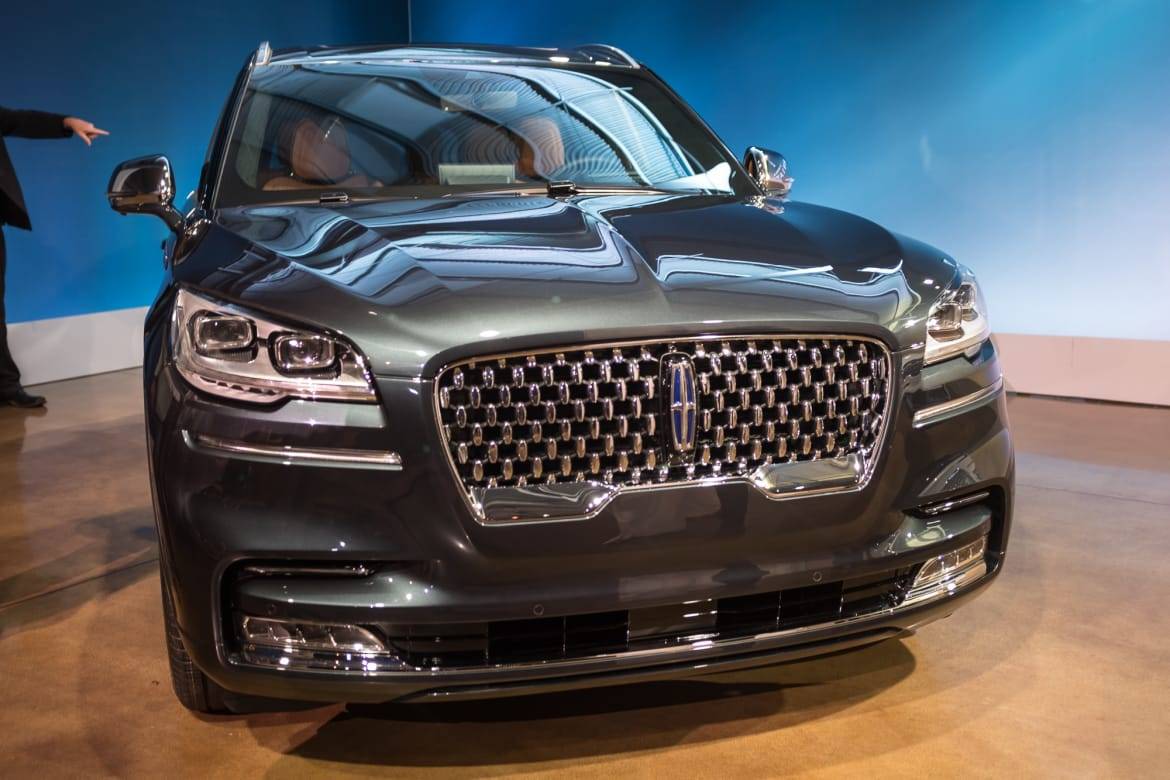 Tax dollars at work help make the D.C. area a very good market for premium vehicles, so the 2020 Lincoln Aviator should draw a crowd. Lincoln also unveiled the Aviator in Los Angeles, and it goes on sale in the summer. The stylish new three-row SUV, which also will come in a hybrid version, shares a platform with the forthcoming 2020 Explorer that parent company Ford unveiled in January in Detroit. But the Aviator has styling and interior design similar to the larger Navigator, and it feels a cut (or more) above its corporate cousin — as it should be, with a starting price of more than $52,000. 
Read more about the 2020 Lincoln Aviator here.
3. EV Tasting Menu, Plus VW and Mazda Ride-and-Drives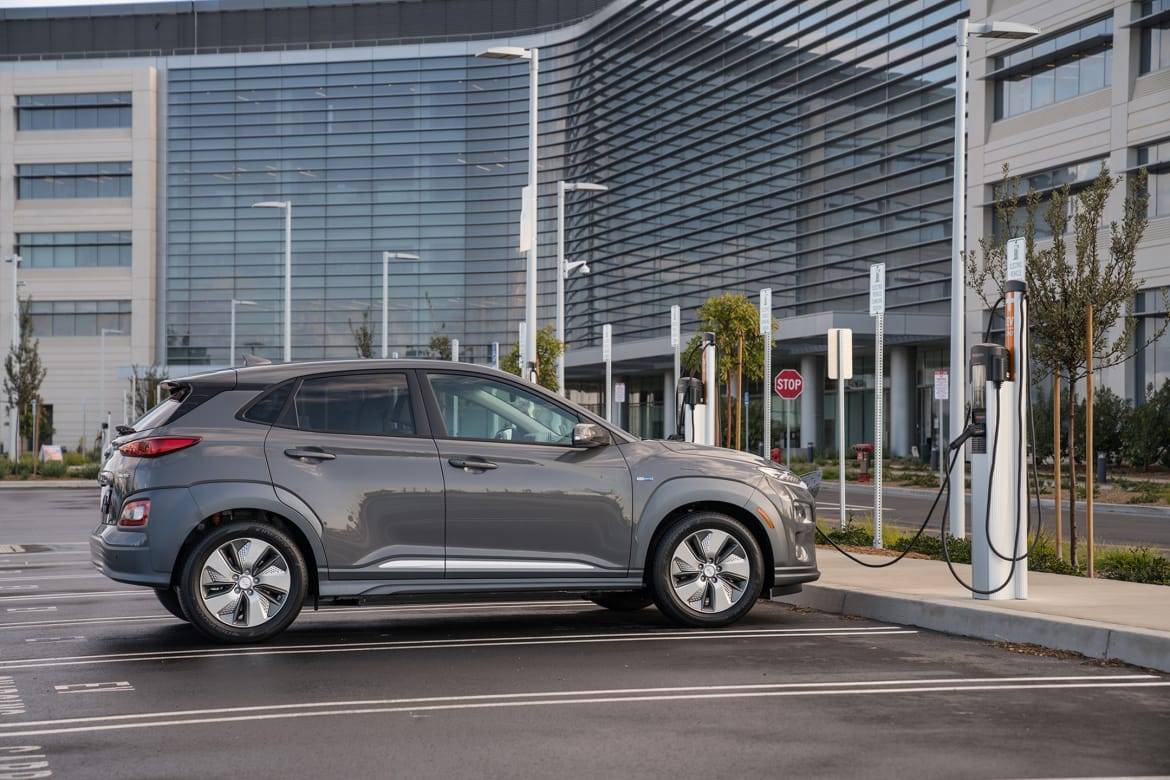 If you want to plug into a taste of electric mobility, the show offers a new Electric Drive Experience. Included in the ticket price, it will offer vehicles for indoor ride-and-drives on the convention center's lower level, as well as some for street ride-and-drives outside. Vehicles scheduled for the experience include the Hyundai Kona EV, Audi e-tron and Nissan Leaf electric cars, the Toyota Prius Prime plug-in hybrid and the Hyundai Nexo fuel-cell electric vehicle. Also offering free ride-and-drive opportunities on select days will be Volkswagen and Mazda — Volkswagen on April 5-7, Mazda on April 12-14.
Read more about the 2019 Toyota Prius Prime here.
4. Jaguar, Land Rover and Jeep Ride Courses on the Show Floor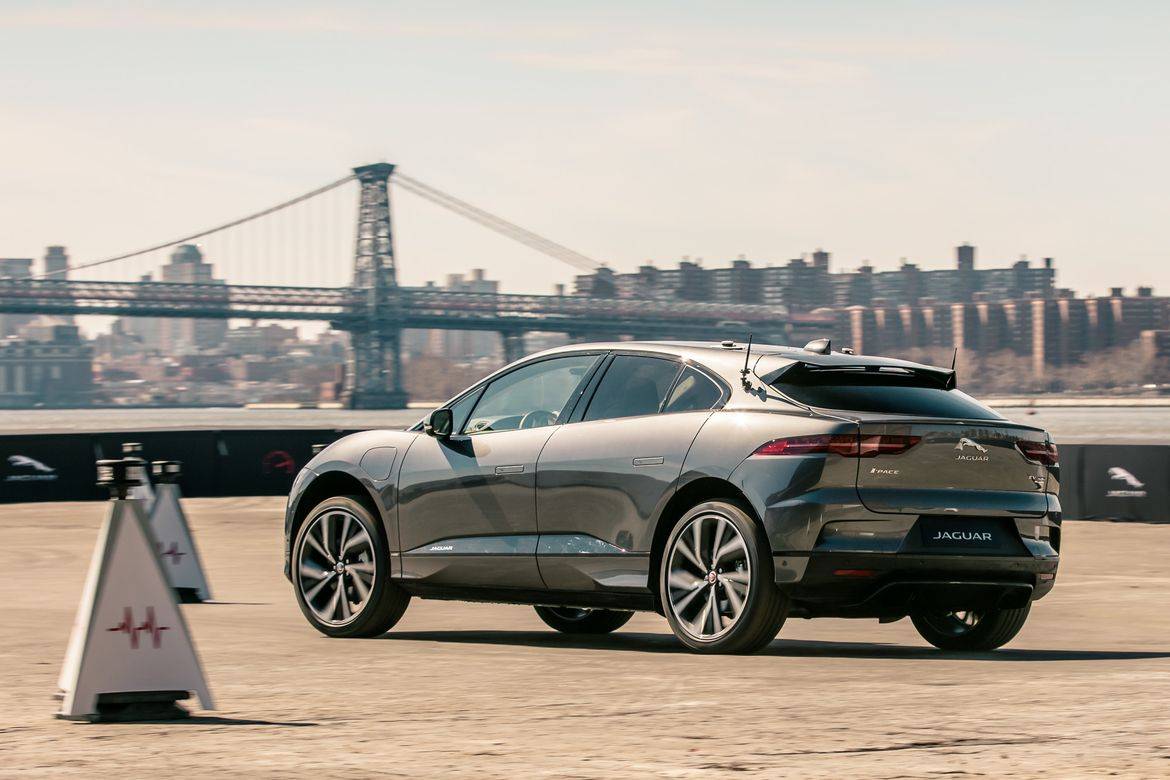 Affiliated brands Jaguar and Land Rover return for another year with indoor ride experiences. The brands have a pair of redesigned courses taking up 100,000 square feet on the lower level. Among the available Land Rover SUVs will be the all-new Range Rover Plug-In Hybrid, the Land Rover Discovery and the Range Rover Velar, all on an indoor off-road course. And you can ride Jaguar's demo course in the new I-Pace electric SUV. Meanwhile, Camp Jeep will return with rides on a new indoor obstacle course in a selection of trail-capable Jeep vehicles. The rides are included with the show admission.
Read more about the 2019 Jaguar I-Pace here.
5. Fans Can Pick Their Sports Day
Washington's sports teams each will have their day, with appearances by select sports stars from 6:30 to 8:30 p.m. April 8 is Washington Capitals Day, and Caps broadcaster and former player Craig Laughlin will attend the show with team mascot Slapshot. You can chat them up about the Caps' playoff prospects this season after winning their first NHL Stanley Cup (and first D.C. championship in any sport since the waning days of the George H.W. Bush administration). April 9 is Redskins Day, and Pro Bowl linebacker Ryan Kerrigan will be on hand. The other football (a.k.a. soccer) has its day April 10 with D.C. United (and former Manchester United) star Wayne Rooney and mascot Talon. Nationals All-Star relief pitcher Sean Doolittle will make baseball's pitch on April 11 along with one (but which?) of the four Racing Presidents mascots who race in the fourth inning of every home game. The sports week wraps up April 12 with Kristi Toliver of the WNBA Mystics and NBA Wizards. She's both a Mystics All-Star point guard and Wizards assistant coach, and she'll be at the show with Wizards mascot G-Wiz.
6. Art-of-Motion Car Painting and Hands on a Hyundai for Charity
Make it up to the third floor for an avant-garde art experience with a display of painted cars, custom motorcycles, murals and urban fashion, plus designers painting vehicles and murals in real time. 
And this year's Hyundai hands-on-a-car marathon will be for charity. The Hands on Hope: 50 Hours for $50,000 event will feature three staffers each from Children's National hospital and the Georgetown Lombardi Comprehensive Cancer Center competing from 12:30 p.m. on April 11 to 2:30 p.m. on April 13 to keep their hands on a Hyundai Kona SEL. The winner gets the car and their hospital gets a $50,000 pediatric cancer research grant, while the runner-up hospital gets a $25,000 grant.
Read more about the 2019 Hyundai Kona here.
Cars.com's Editorial department is your source for automotive news and reviews. In line with Cars.com's long-standing ethics policy, editors and reviewers don't accept gifts or free trips from automakers. The Editorial department is independent of Cars.com's advertising, sales and sponsored content departments.