2020 Hyundai Palisade: 8 Things We Like (and 7 Not So Much)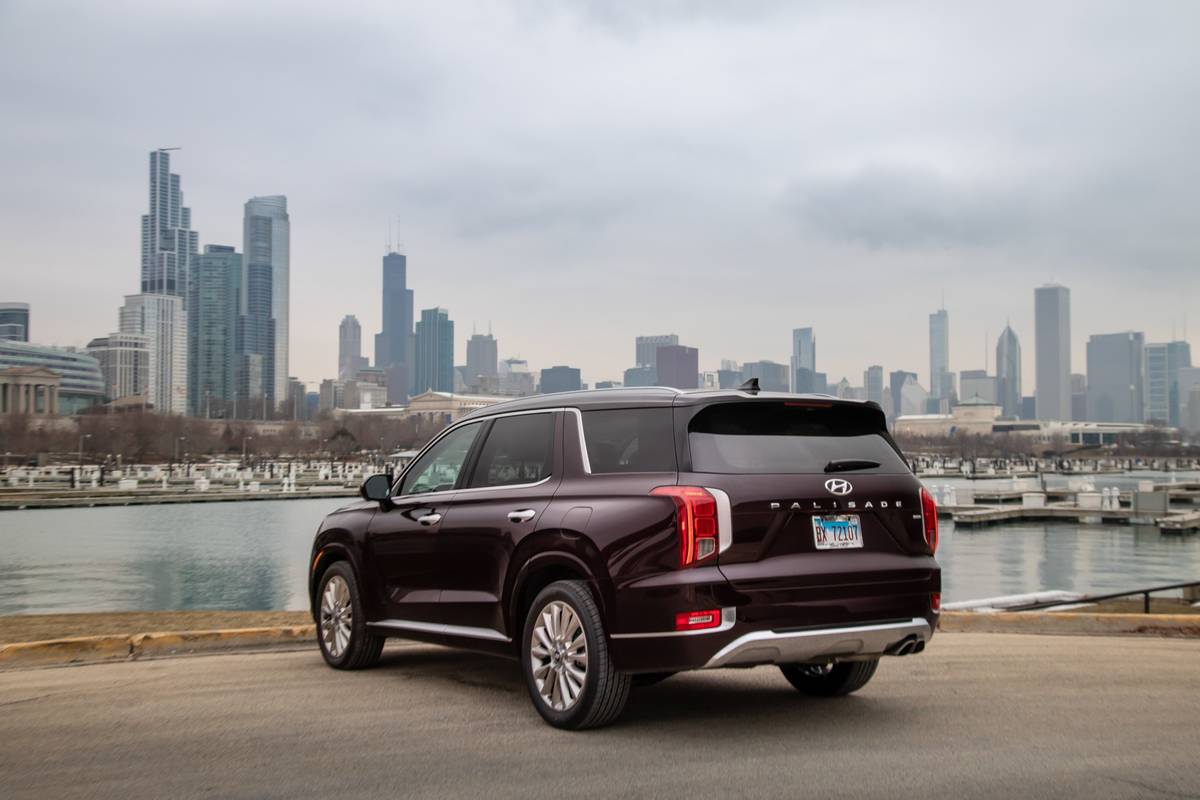 There's no question that the 2020 Hyundai Palisade is a Cars.com favorite. It's our Best of 2020 award winner amid a strong field of nominees. It also was top dog against its big-SUV peers — including corporate cousin the 2020 Kia Telluride — in our recent 2020 3-Row SUV Challenge that featured head-to-head comparison testing.
Related: 2020 Hyundai Palisade Review: A Winning Formula
During our weeklong series of intensive class-wide evaluations, the Palisade won or tied for first in eight of fourteen subjective judging categories. The all-new Hyundai SUV beat the very similar Kia Telluride by a nose, and the pair finished well ahead of the also-all-new Subaru Ascent and redesigned Ford Explorer as well as the Volkswagen Atlas and Honda Pilot, each of which have won past Challenges.
"To put the Palisade's strengths and weaknesses in context, look no further than the Atlas, which was our Best of 2018," says Executive Editor Joe Wiesenfelder. "Obviously, we liked the Atlas enough to give it our top award, and it still ranked third this year in our Challenge against the Palisade … but the Palisade has a much higher-quality interior, more driver assist features, higher mileage and higher value."
It's no surprise, then, that there are a lot of things Cars.com editors appreciate about the Palisade — but no vehicle is perfect and there are things we'd change, too. Here are eight things we like, and seven we don't, about the 2020 Hyundai Palisade:
Things We Like
1. Value, Value, Value
Even among Hyundais, which are known for value, the Palisade delivers unexpected features for the bucks at each trim level.
"We don't often get to say this about top trim levels, but even the Palisade Limited feels like a bargain," says Los Angeles Bureau Chief Brian Wong. "It starts at $46,045 (including a $1,120 destination charge), and there isn't much you can add apart from all-wheel drive. For that price, you get a long list of features, luxurious trappings, impressive technology and attention to detail that make the Palisade feel more expensive than it is."
In addition, all Palisades come with Hyundai's long warranty of five years/60,000 miles and powertrain coverage of 10 years/100,000 miles, plus three years/36,000 miles of free maintenance.
2. First-Class Accommodations
The interior is remarkably refined, with upscale design and detail that shame most rivals. The faux suede headliner also wraps the front and second pillars. Soft diamond-stitched leather not only covers the seats, but it extends to the door panels.
"Interior materials quality is excellent, with quilted leather that looks and feels premium," says Detroit Bureau Chief Aaron Bragman. Senior Consumer Affairs Editor Kelsey Mays also notes considerate "padding at key touch points, like where your knees may contact the doors and center console."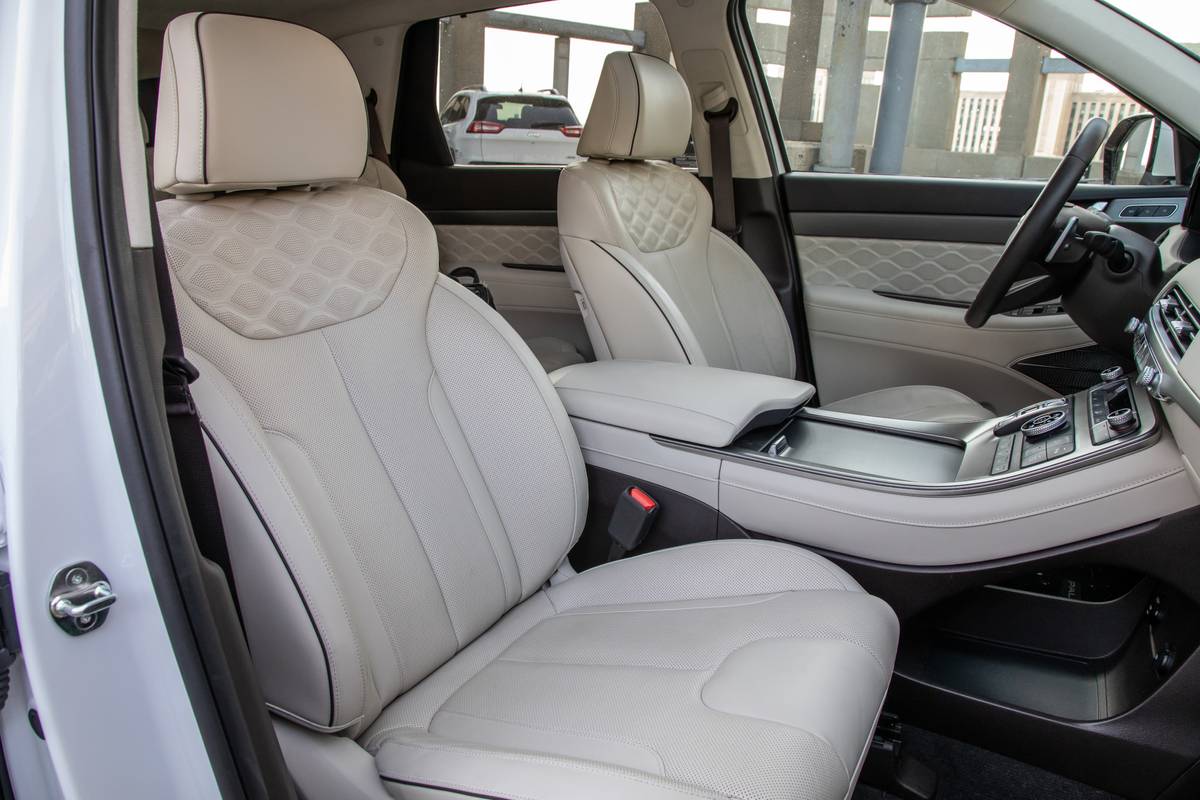 3. Multimedia and Instrument Displays
The Palisade offers an impressive 10.25-inch multimedia touchscreen with sharp graphics as well as a 12.3-inch display for the instrument cluster and head-up display on the windshield. They're not just for show.
"The Palisade is a tour de force of technology, but it doesn't come at the expense of usability. The learning curve is low," says Mays. The multimedia system in particular, says Wong, "presents its features without fluff and the menus are easy to navigate — what you want to find never feels far away."
4. Controls in the Right Place
"I really like the control layout that has everything forward of the driver's elbow … I also really like that the buttons are huge and easy to find," says Bragman.
Wong praises touchscreen positioning where it's easily seen and also easily reached. And the multimedia system has "the right blend of physical controls below the screen as well as volume and tuning knobs."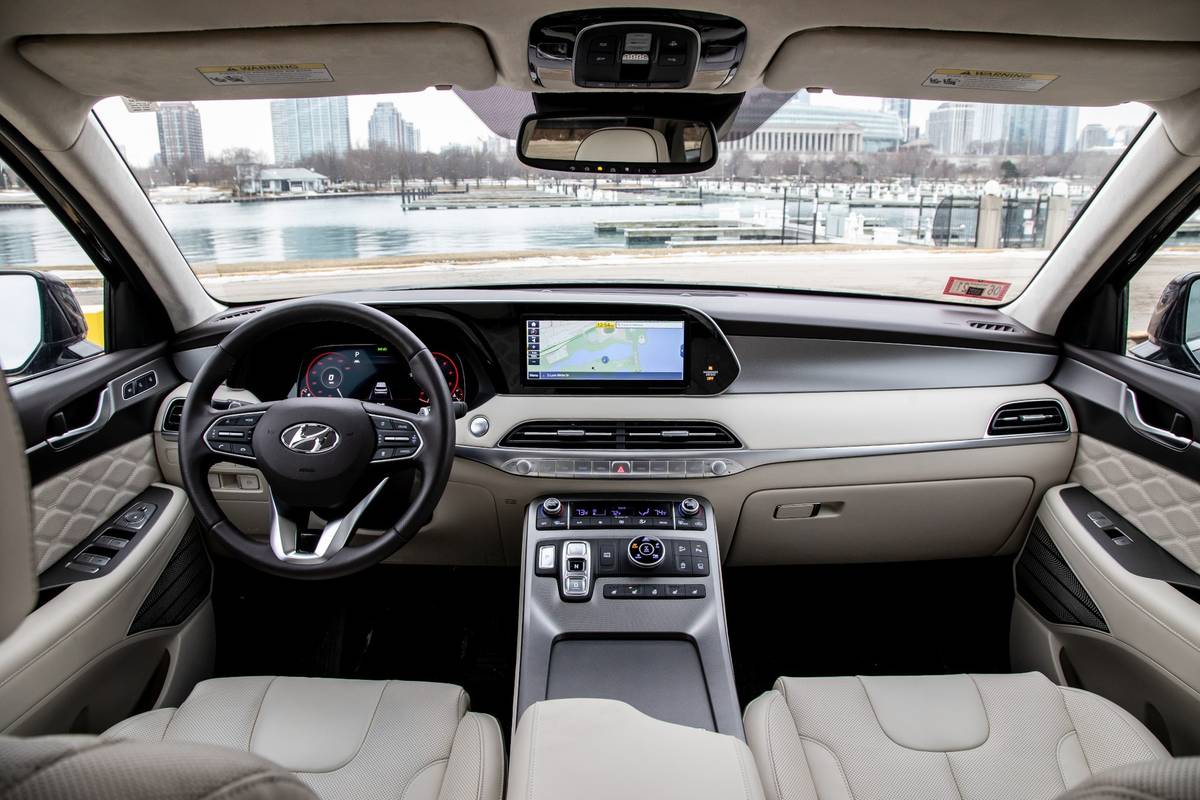 5. Ample Cabin Storage (With a Trade-Off)
The Palisade has above-average space for a family to stow stuff. And that's boosted Hyundai's calculated choice of controversial push-button transmission controls (more on that later) to more room for more storage spaces in the center console and a purse-size space below it.
Wong calls the trade "a net positive" and Wiesenfelder agrees: "Some people won't like the Palisade's push-button transmission controls, and the extra space it affords underneath won't convince most, but I'm on board."
6. Highway Drive Assist
The Palisade's Highway Drive Assist system (standard on the Limited, optional on the SEL) combines adaptive cruise control and lane-centering steering that works all the way to a stop. Others have such systems, but the Palisade's execution stands out, working remarkably well in traffic and at highway speeds.
"Stops and starts are smooth," says Wong, "and the Palisade stays in the middle of its lane without the ping-ponging effect we've noticed in other systems. Like the rest of the Palisade's technology, it simply works, with little to no fuss."
7. Ride Quality
Contributing to the Palisade's luxury feel is a refined ride that editors find comfortable while avoiding land-yacht body roll or mushiness. Ride quality "approaches — if not matches — luxury levels of refinement," says Wong.
Managing Editor Joe Bruzek agrees, but also cautions that the ride tilts a bit too firm for some.
"It's definitely not uncomfortable or unrefined, but you should pay attention during the test drive if kiddo car naps are a part of your routine — Mama Bruzek immediately noted the firm jolts at highway speeds when we took a familiar 90-minute trip with our napping toddler," he noted.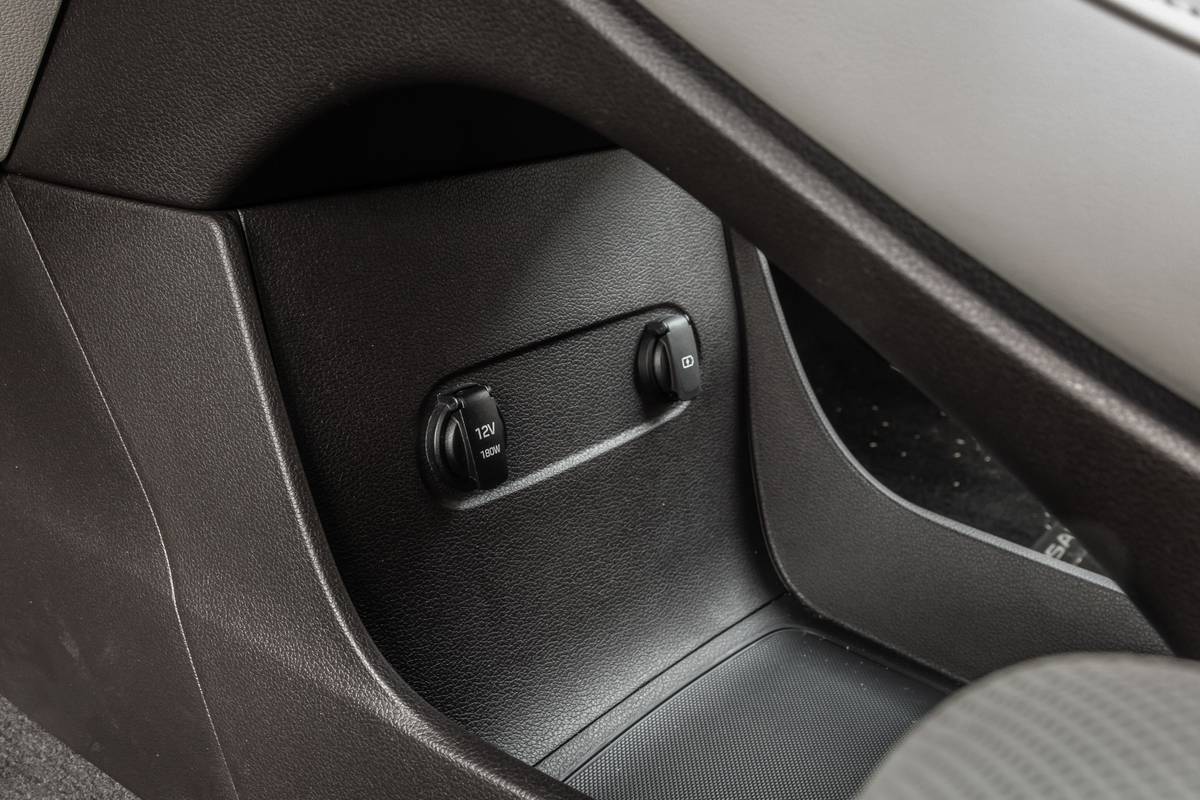 8. Safety Innovations
"The Palisade does safety really well," says News Editor Jennifer Geiger. "Like many other family-oriented SUVs, it has a bunch of standard safety features, but a couple of extras make it stand out. My favorite is the available blind spot monitor system. It's similar to Honda's LaneWatch, but better because it displays both sides of the vehicle. When you engage the turn signal to the left or right, a live feed from a camera on that side shows the objects in the blind spot in the digital instrument cluster panel. I find it especially useful in the city when sharing the road with bikes and pedestrians."
Geiger points to the standard rear occupant alert system as another innovative take on a safety feature others also offer.
"It uses an ultrasonic sensor to detect something that may have been left behind in the rear seats, such as children or pets," she explains. "And like other systems, a message on the instrument cluster reminds drivers to check the rear seats when exiting. What's different with Hyundai: If movement is detected after the driver exits and locks the doors, the vehicle will honk and send an alert to the driver's phone via Hyundai's Blue Link."
More From Cars.com:
Things We Don't
1. You Can Hear the Wind Blow
As good as it is, the Palisade has things we'd change, even if they are mostly minor compared its overall excellence. For instance, its cabin is "almost eerily quiet" in most situations, says Wong. But many of us found that at higher speeds, some wind noise intrudes from around the front pillars and side mirrors.
"The noise is not so great that it dominates the cabin," says Wong, but still, it's noticeable.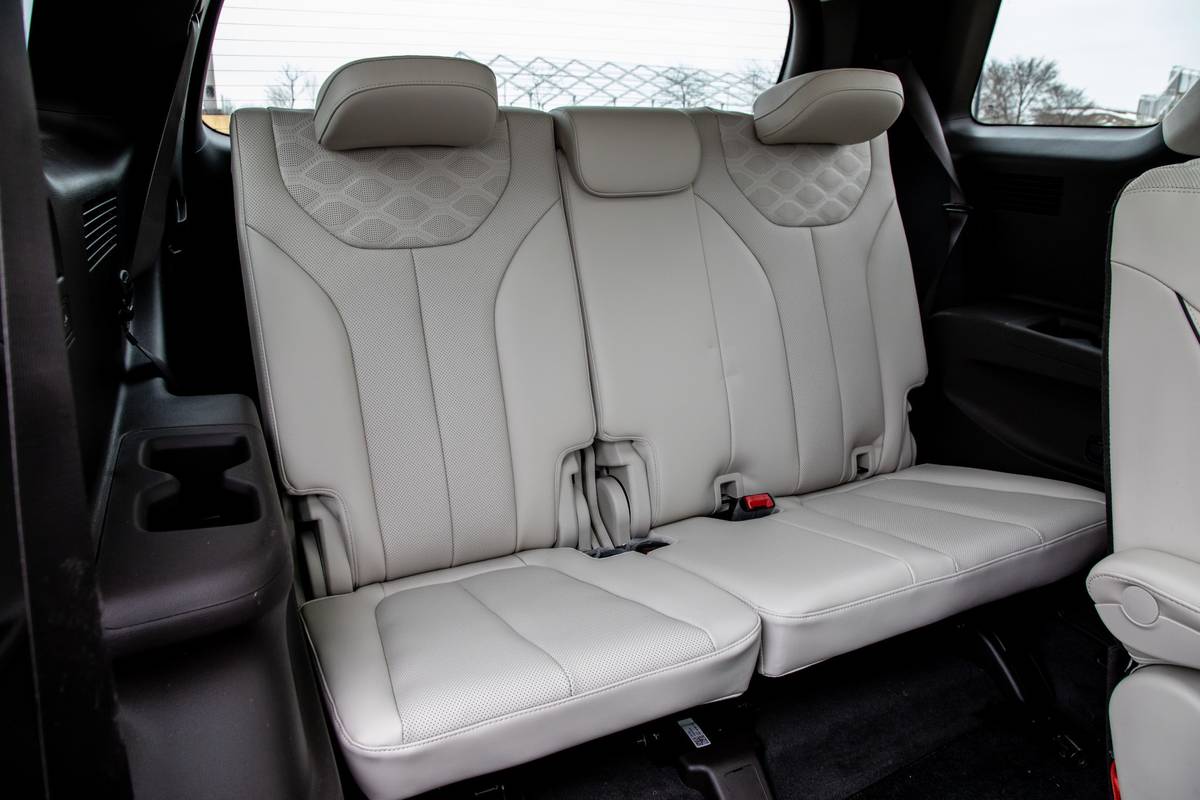 2. Family Size?
Bruzek points out that the bigger Volkswagen Atlas sets the standard for cargo room behind the third row and advises, "On the test drive, bring along your stroller or whatever you regularly carry to test the area behind the third row to see if it's enough."
3. Steering
Palisade steering comes down on the side of low effort, and many of us would like more feedback. The steering "has a reasonably quick ratio but enough power assist that it feels like a video game," Mays says. "Shoppers who want low effort above all else will appreciate the [Palisade's steering], but others will find it too numb."
4. Third-Row Headroom
"Headroom in the third row is tight — taller adults will be slouching to fit," Bragman says.
Still, the Palisade third row is mid-pack in the class. Wiesenfelder says, "If the wayback is most important to you, the Atlas remains the model to beat."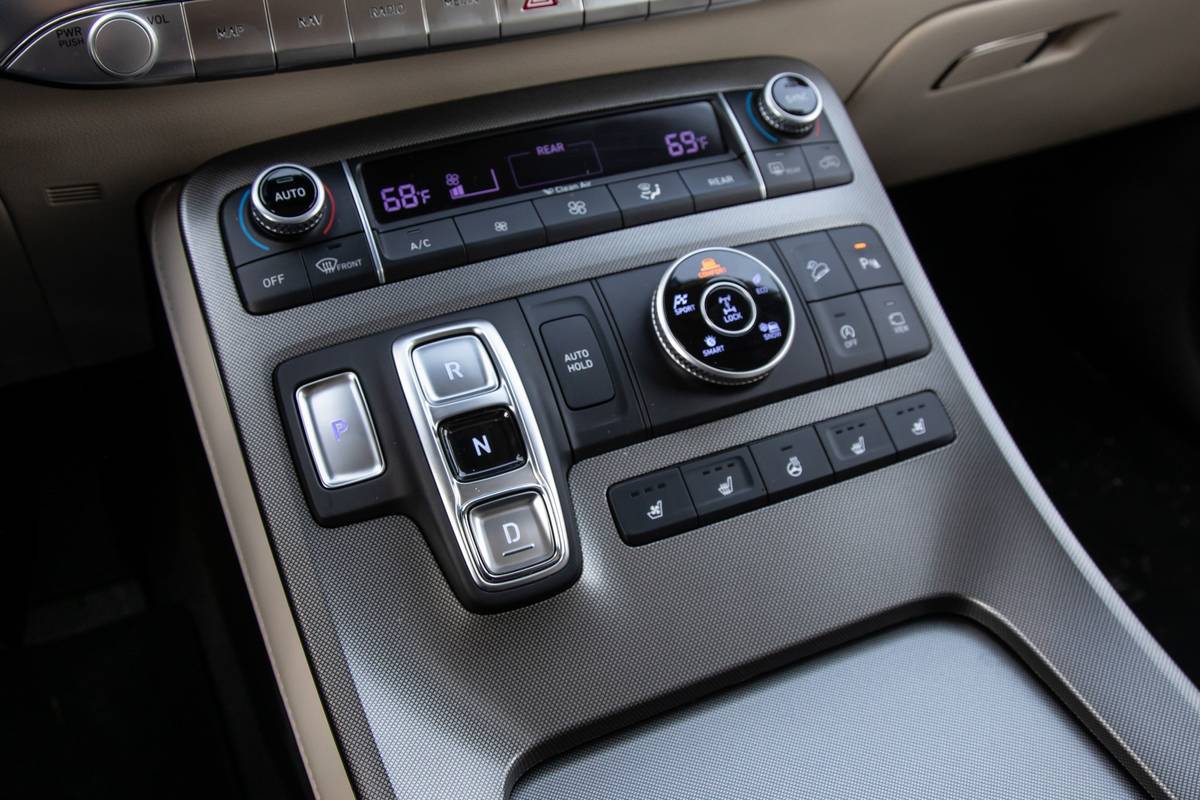 5. That Push-Button Shifter
Some are better than others, but we've yet to see a push-button transmission control we really like, though carmakers have been trying since Chrysler's in the previous century.
The Palisade's "push-button gear selector isn't for everyone," warns Bruzek, "and it takes awareness to make sure you hit the button hard enough and that you're in the intended gear. I still fumbled a gear once in a while even after hundreds of miles in the Palisade."
6. Powertrain Hits for Average
This is not so much a dislike as a wish for a little more. The non-turbo 291-horsepower, 3.8-liter V-6 is mated to a conventional eight-speed automatic transmission, and the combo is unobtrusive — but we wish it were more engaging rather than tuned apparently more to preserve fuel economy.
"The powertrain is adequate but not exciting," says Bragman. "The transmission doesn't like downshifting if it can help it, and I wonder how good acceleration would be with a full complement of family members on board." 
7. A Few Oddly Missing Details
Despite the impressive attention to detail, even the top trim level has a couple of missing links often found in cheaper vehicles, though it was not the only one among our 2020 3-Row SUV Challenge contenders.
"Some missing features are head-scratchers," Mays says. "It was one of three SUVs in the test without a sunglasses holder, and one of two without power-folding mirrors."
The latter is even odder not only because the Telluride has them, but also because the mirrors on the Palisade — and not just on the top trim — do power to a lower angle for side visibility in reverse.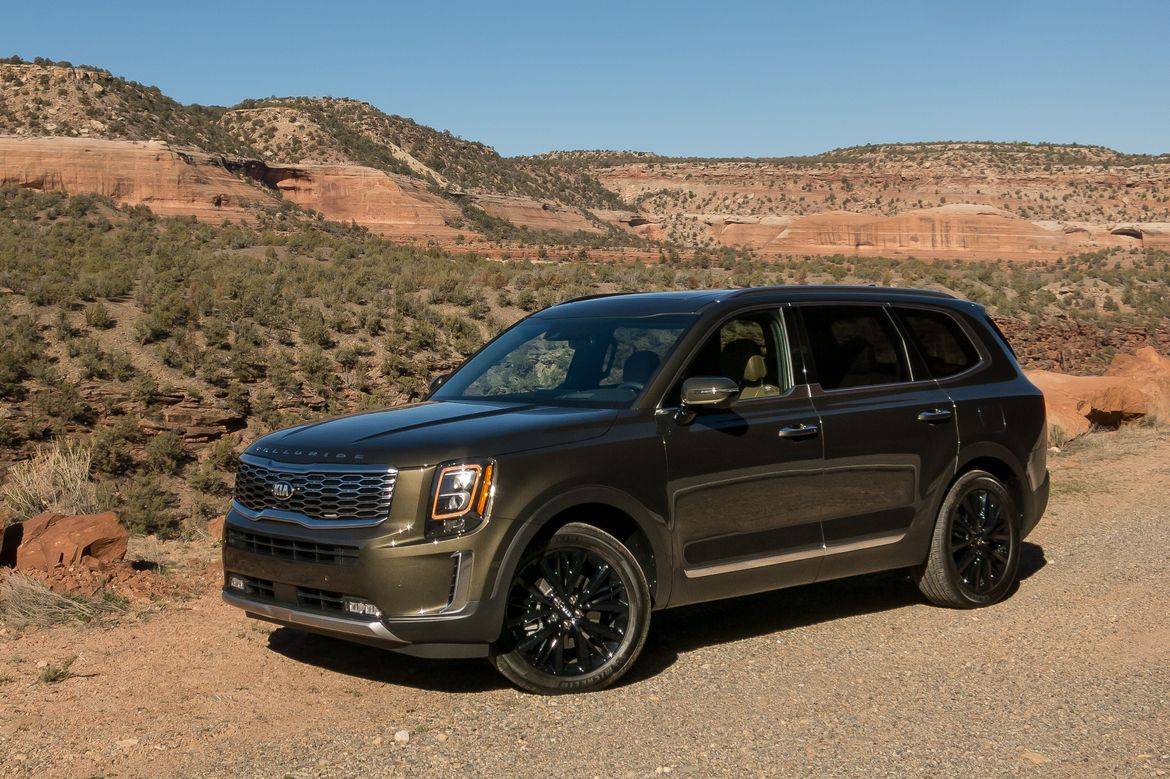 What About Versus the Kia Telluride?
The Palisade and Telluride share a platform, powertrains and tech. Both offer value, but where the Palisade goes for an upscale look and feel, the Telluride aims for a more rugged personality.
Wong says that while all the things you can see and touch are different between the two vehicles, including styling, interior materials, switches and controls, multimedia graphics and the instrument panel, "The two vehicles share a powertrain, all-wheel-drive system (with a locking center differential), and the same basic body structure and wheelbase. Even the interior dimensions for legroom in each of the three rows are identical."
Similarly, feature differences are at the margins. The Palisade, for example, offers power folding for the rear rows, while the Telluride offers power-folding mirrors. And the Telluride went with a traditional lever shifter versus the Palisade's push-buttons.
Bottom line: The Palisade and Telluride are so close that the final decision could come down to your personal style.
Cars.com's Editorial department is your source for automotive news and reviews. In line with Cars.com's long-standing ethics policy, editors and reviewers don't accept gifts or free trips from automakers. The Editorial department is independent of Cars.com's advertising, sales and sponsored content departments.