2021 Luxury Car of the Year
What's eligible: Any 2021 model vehicle regardless of when it was introduced or last updated.
Criteria: Along with general excellence, the best cars represent ultimate luxury in their class and/or are exceptionally well-rounded, providing their luxury along with above-average usability and drivability.
Winner: 2021 Cadillac Escalade
With its 2021 redesign, GM's flagship luxury vehicle, the Cadillac Escalade, is now a stunning mechanical tour de force, a luxurious limousine that features impressive interior designs, a far more usable and comfortable cabin than the models preceding it, and technology that's never been seen before in a production passenger vehicle, luxury or otherwise. No wimpy V-8 here; you have a choice of either a smooth and powerful 420-horsepower, 6.2-liter V-8 or a much more efficient and torquey turbo-diesel 3.0-liter six-cylinder engine, both mated to a standard 10-speed automatic transmission. The suspension can be had with Cadillac's exceptional Magnetic Ride Control and air suspension for a super-smooth magic carpet ride experience, and 22-inch wheels can be had to properly fill out the wheel wells.
Like the original Escalade, the running gear isn't different from that of the top-of-the-line GMC Yukon Denali. What sets the 2021 Escalade apart is the attention to design detail, the quality of the interior materials and the technology that blows away anyone who takes a seat in it. It starts with the SUV's biggest attention-getter, that curved 38-inch display screen that runs from the driver's door to the right part of the dashboard. It features the blackest blacks of any display we've seen; it's lightning quick, super-crisp and clear in its colorful displays, and allows for a level of reconfigurability and high-tech geek-lust that kept us endlessly entertained. More than just eye candy, the blissfully simple touchscreen operation supports the same type of augmented reality navigation, night vision and other trickery offered by the biggest names in European luxury, but without clumsy remote controllers or perplexing steering-wheel pads.
The tech story continues with an available mind-blowing 36-speaker AKG Studio Reference premium audio system that sounds amazing from any seat in the vehicle. Don't want to do any steering, just listen to music instead? Cadillac's self-steering Super Cruise system will soon be available to do (well, some of) the driving for you.
Beyond the tech, this is the most buttoned-down, sophisticated, nicest Cadillac interior we've seen in ages. The buttons, switches and controls are cleanly arranged and finally feel expensive. The leather quality is better than ever, the wood looks lovely, and there are even some interesting options for interior materials on the doors and consoles. There's plenty of room in all of the seats, and it's easier to get in and out of the third row thanks to redesigned second-row seat mechanisms. The 2021 Escalade finally feels like it's worth the hefty sum of money Cadillac wants for it.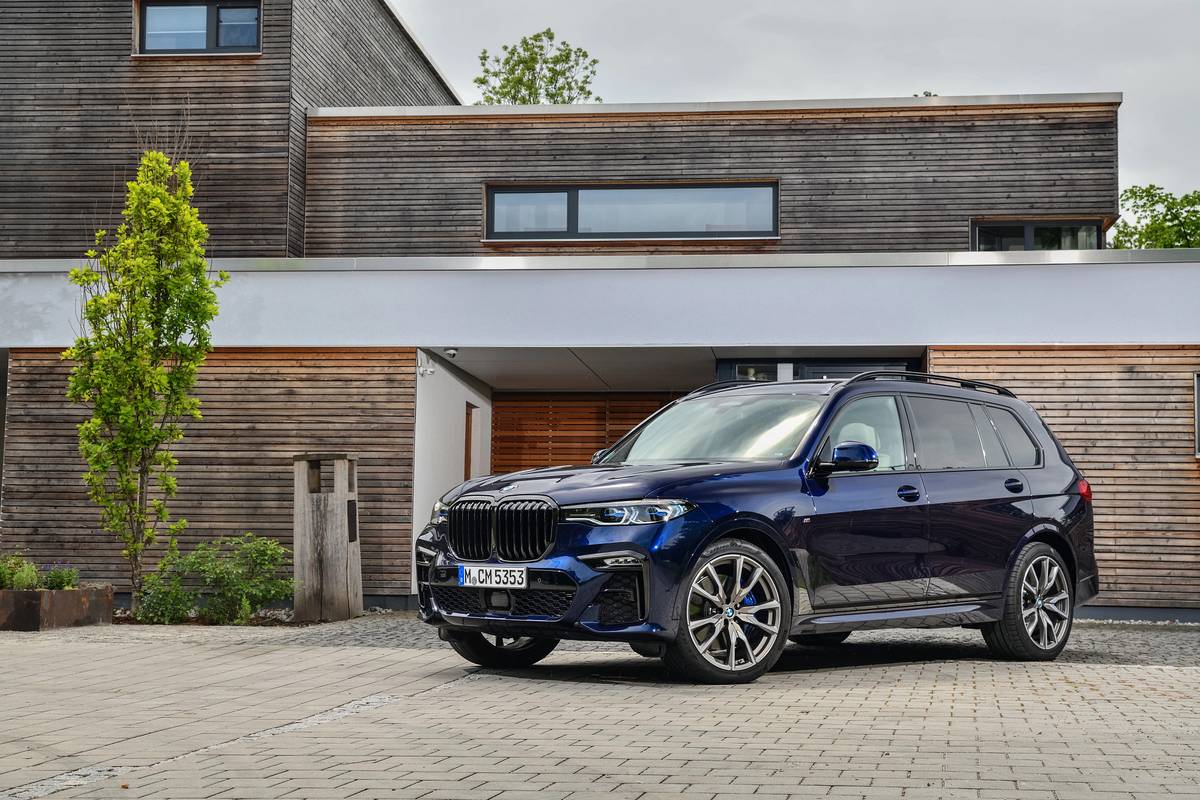 2021 BMW X7: Nominee
BMW took its time introducing a large three-row SUV to its lineup, but the X7 was worth the wait. The SUV dazzles inside and out, out-luxurying many of its competitors with its premium leather, optional ceramic controls and lovely wood trim, as well as oodles of creature comforts and tech wizardry. What's more, we're not just talking about the front seats — all of the luxurious materials continue as you move rearward. 
For some, luxury means having to stress less about what's on the road, and the X7 has those drivers covered. As more premium automakers introduce driver-assistance tech to their vehicles, BMW is at the forefront with the Traffic Jam Assistant system. The hands-free driving system works at speeds up to 40 mph and can take some of the stress out of stop-and-go highway driving. 
The X7 delivers luxury when it comes to its powertrains too, with a couple of smooth, powerful options. The lineup starts with the base 335-horsepower, turbocharged inline-six-cylinder and also includes twin-turbo V-8s in mid-level 456-hp or 523-hp versions. All engines come with a standard eight-speed transmission and all-wheel drive. 
The X7 isn't cheap — it starts at just about $75,000 and can easily top $100,000 when you load it up with the big engine and all of the semi-autonomous driving aids. But with its powerful engines, dramatic styling and competitive pricing (not cheap, but competitive), the BMW X7 earns its second chance at Cars.com's Luxury Car of the Year award.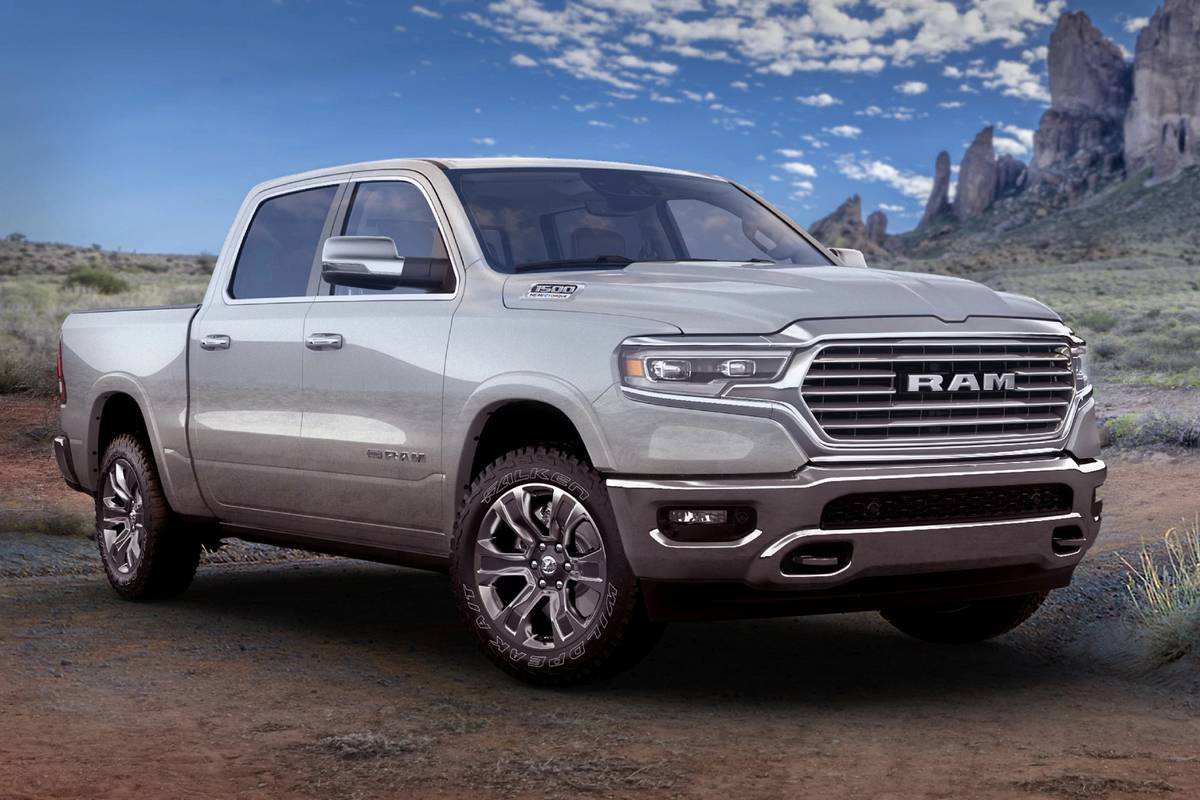 2021 Ram 1500 Laramie Longhorn/Limited: Nominee
Last year's Luxury Car of the Year winner is back again for another shot at the crown. The Ram 1500 continues to impress across all of its trim levels, and it's even added a wild new off-road version in the TRX — but the Laramie Longhorn and Limited trims remain the cream of the Ram 1500 crop. New for 2021, Ram adds to the luxury variety with the Limited Night Edition and the Limited Longhorn 10th Anniversary Edition. The Limited Night Edition, which gives a more aggressive exterior look that belies the cushy interior, follows the popular trend of a blacked-out exterior.
On the interior, materials quality remains top-notch with real leather upholstery and genuine metal and wood accents — the leather-wrapped grab handles are an especially nice detail — and ride quality and road noise continue to rival more traditional luxury vehicles. Technology also remains first-rate with the 12-inch touchscreen joined by a new head-up display and rearview camera mirror. The Limited Longhorn 10th Anniversary interior also gets plush Mountain Brown upholstery with laser filigree details, unique interior badging and suede door bolsters.
Luxury cars also make safety a priority, right? Well, the 2021 Ram 1500 is an Insurance Institute for Highway Safety Top Safety Pick for 2020 (model years and Top Safety Pick years don't always match).
The most luxurious trims of the Ram 1500 impressed us enough to win the 2020 award, but that they're still among the nominees for a second year in a row is a true testament to their quality.