Best Cars for a Netflix and Chill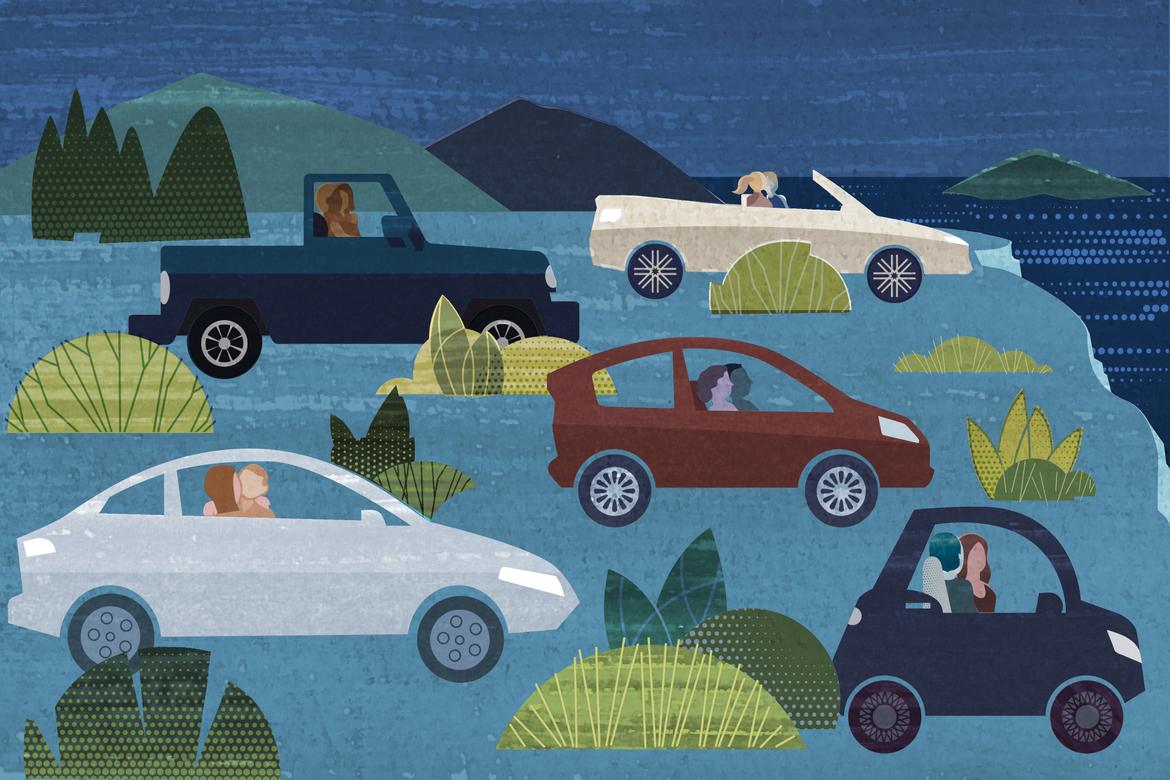 CARS.COM — Back in the day, when a frisky fella wanted some alone time with his best girl, he'd just drive up to Blueberry Hill for some "necking" or "parking," in the parlance of the times. Nowadays, the youngsters call it "Netflix and chill" — though things tend to get more steamy than chilly, and they're not binge-watching "Portlandia," that we assure you.
Related: The 10 Best Christmas Car Gifts for 'Star Wars' Geeks
Well, whether you came of age in the Atomic Age or you legit get all the feels from "Hotline Bling," Cars.com has you covered on romancing in your ride. Just in time for Valentine's Day on Sunday, we hope you fall in love with our list of Best Cars for a Netflix and Chill.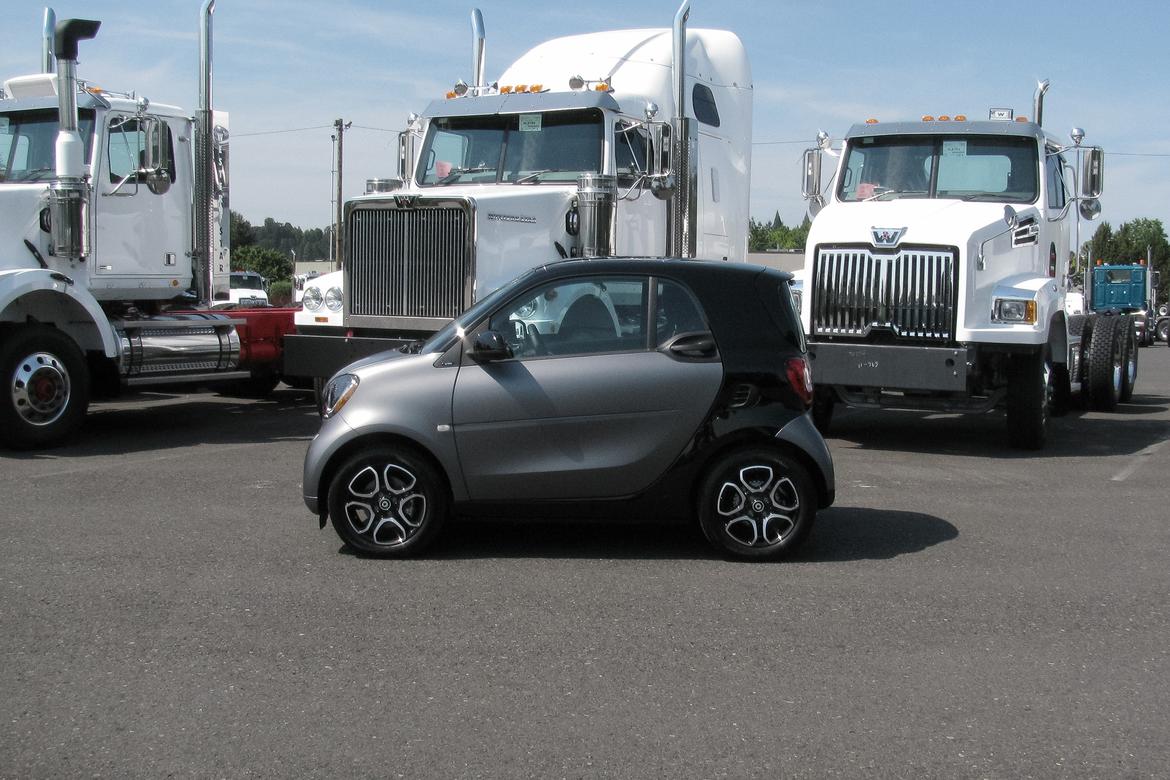 Contrary to popular belief, driving a Smart microcar and attracting a mate don't have to be mutually exclusive. What better vehicle in which to find a little privacy than one you literally can conceal behind a shrub. Besides, if the goal is to get close, that's a foregone conclusion in this 106.1-inch-long (a Ford Fiesta subcompact measures almost 160 inches) two-seater, which happens to come in the apropos Passion trim. Moreover, there's a standard fold-flat passenger seat that creates a snug little L-shaped space with the carpeted rear cargo area. Do you do yoga?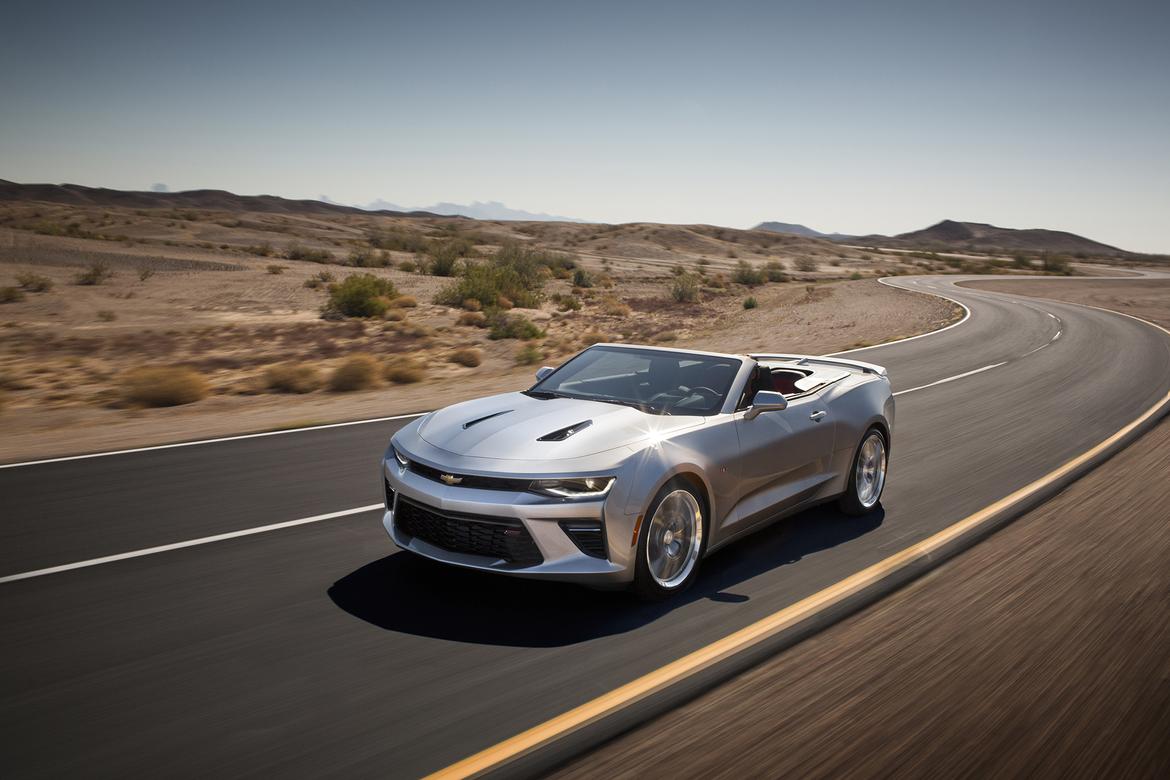 No trip to the drive-in (if you can find one) is complete without some good old-fashioned American muscle. Among the classic pony cars, the Camaro is a stud for parking purposes. The Dodge Challenger lacks a convertible option (you gotta have a droptop at the drive-in), and the Ford Mustang 'vert gets edged out in space and comfort features for front-seat occupants. The Camaro offers power reclining driver and passenger seats with power fore-and-aft control — both of which could come in handy when you finally make your move during the third act of the movie to which neither of you is paying attention.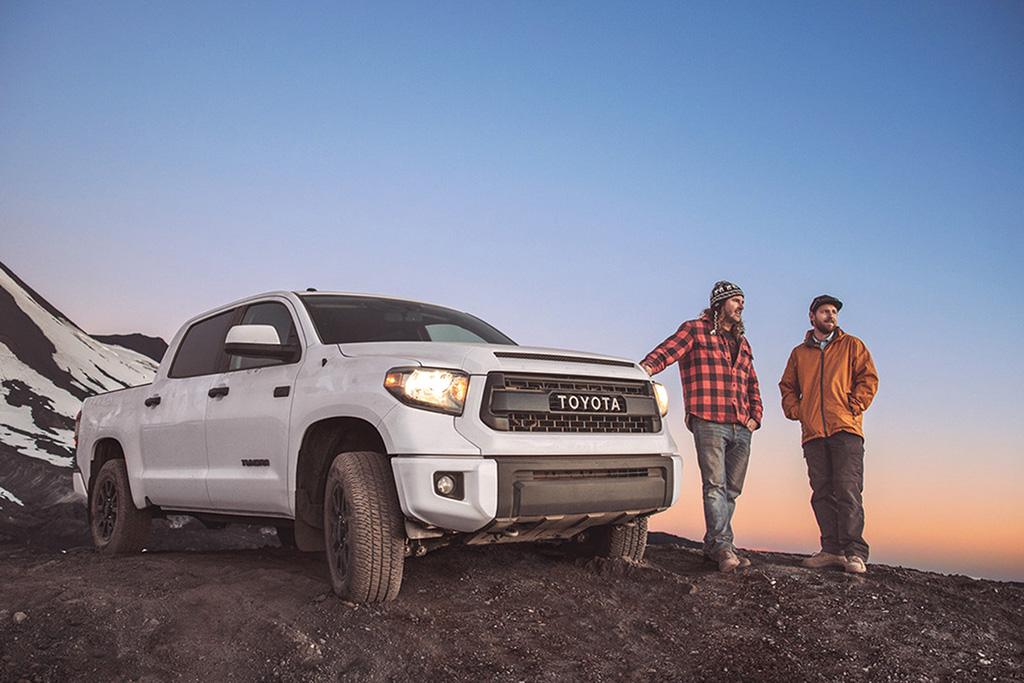 PickupTrucks.com Editor Mark Williams explains that the Tundra CrewMax has the most backseat legroom of any pickup. When the seats are folded, it makes for a big, flat surface. Meanwhile, both the moonroof and sliding rear window can be opened a crack to keep the windows from fogging up. But at least if you get busted, the Tundra's standard auto-dimming rearview mirror will keep you from being blinded by the reflection of the officer's flashlight through the rear window as you fumble with buckles and buttons.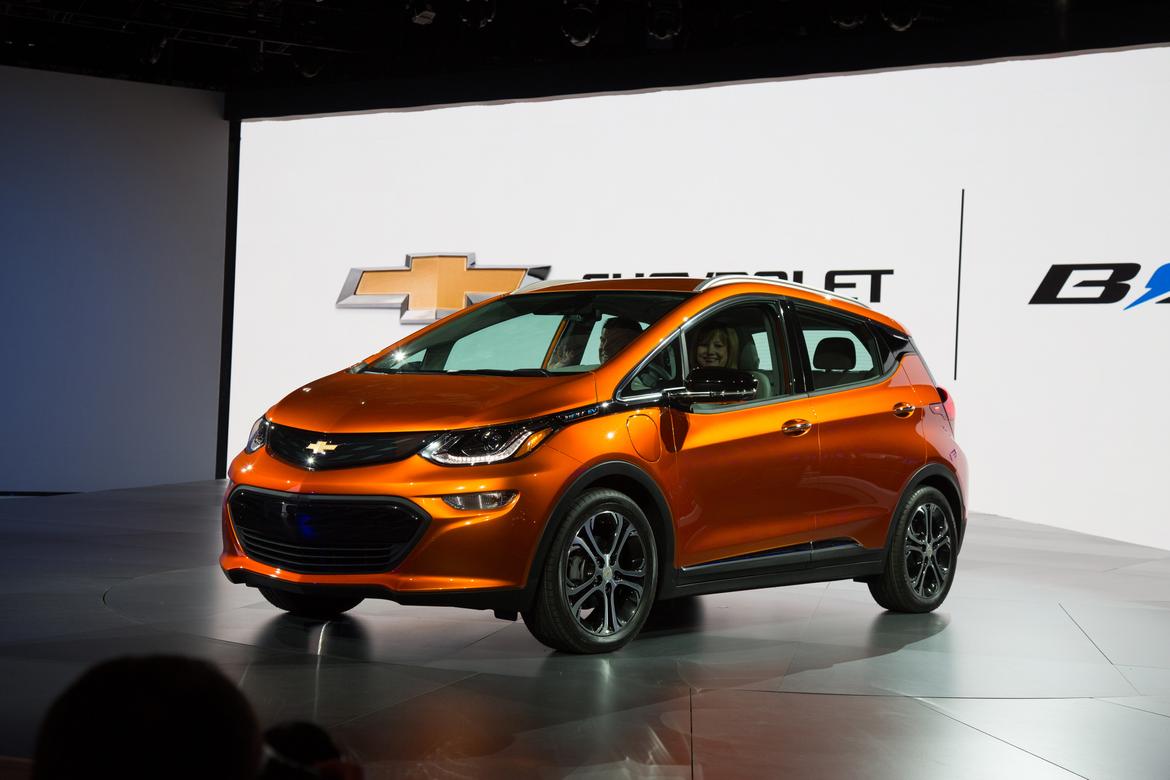 If the apple of your eye also happens to be a hugger of the tree, you'll definitely want to show your green side by picking 'em up in the all-new-for-2017 Chevrolet Bolt electric car and watching the sparks fly. The Bolt offers an estimated 200 miles of all-electric range — ensuring you can get far enough out of the city to see the stars from Lovers Point — and a wallet-friendly price around $30,000 after federal incentives. That means you'll still have money for a nice dinner, roses and a box of chocolates (and maybe even something for your date, too).
The latest addition to Cars.com's long-term fleet and winner of our Best of 2016 award, the Volvo XC90 offers all the comfort, convenience and luxury you need to impress nearly any potential paramour. But where Volvo really excels is safety. The combined forces of the XC90's adaptive cruise control for keeping you evenly spaced behind the car you're following, lane departure assist to help ensure you stay between the lines and emergency automatic braking just in case traffic ahead comes to sudden stop, provide extra protection in case you're momentarily distracted by those cartoon hearts flying out of your eyes or that halo of chirping lovebirds circling your head.
So what if driving a minivan is about as sexy as wearing socks with sandals? If you wanna get cuddly in comfort, you can scarcely do better than Chrysler's all-new-for-2017 Chrysler Pacifica. For one thing, its 287-horspower, 3.6-liter V-6 should help assuage any feelings of engine envy. Meanwhile, its foot-swipe-activated power sliding doors permit easy access without having to untangle your arms from your lover's passionate embrace. Best of all, the rear seats fold flat into the floor for a nice, big area to spread a blanket out — and maybe actually watch a little Netflix while you chill with Uconnect Theater, which features two 10-inch screens mounted on the front seatbacks and streaming compatibility from a tablet. Last, but not least, there's an optional built-in vacuum cleaner in the cargo area for getting everything back into respectable condition when the evening's over.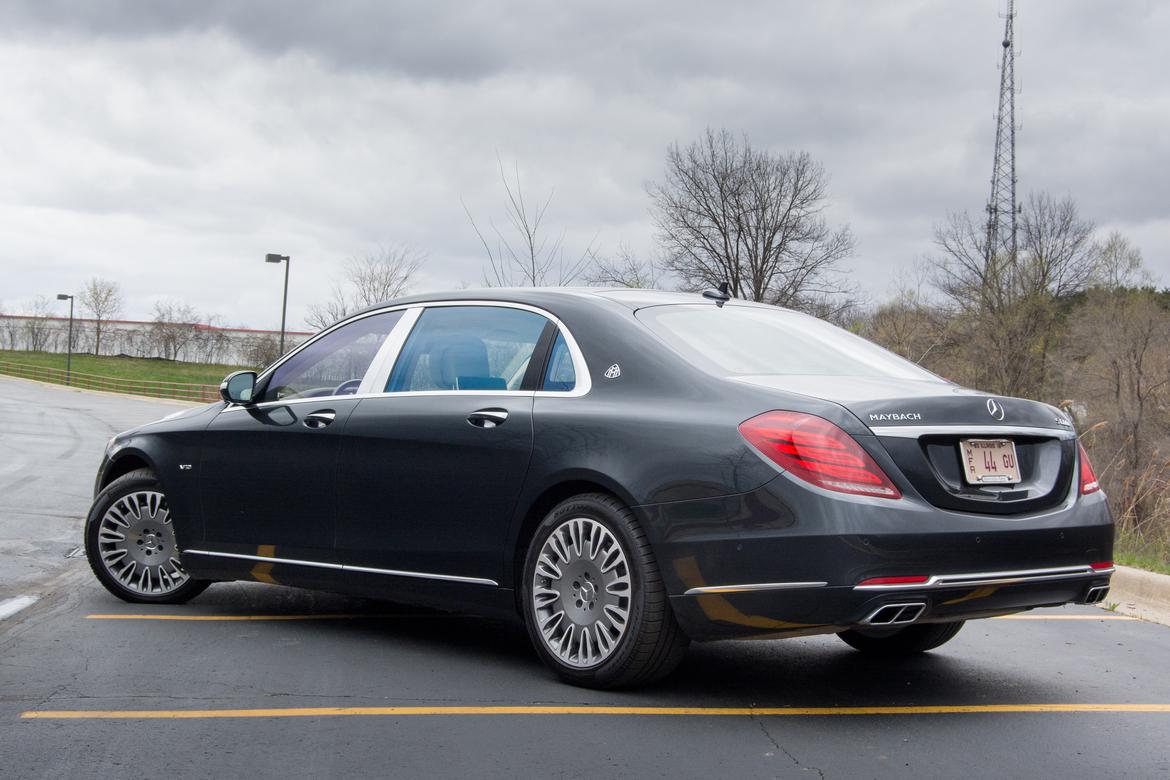 At $200,000, the 2016 Mercedes-Maybach S600 costs as much as a lot of people's cribs. The limousinelike cabin of this ultra-luxury sedan is stuffed with absurdly high-end features: reclining, plush-pillowed massage seats; a fully functional refrigerator with dedicated spots for a bottle of fine champers and two flutes; a truly formidable stereo and entertainment system; and even an in-car fragrance dispenser for if you fear your pheromones just won't be enough. It may set you back as much as a house, but if you have the means, the Mercedes-Maybach S600 is the ultimate love shack.