Cars.com Buying Guide: How to Buy a Car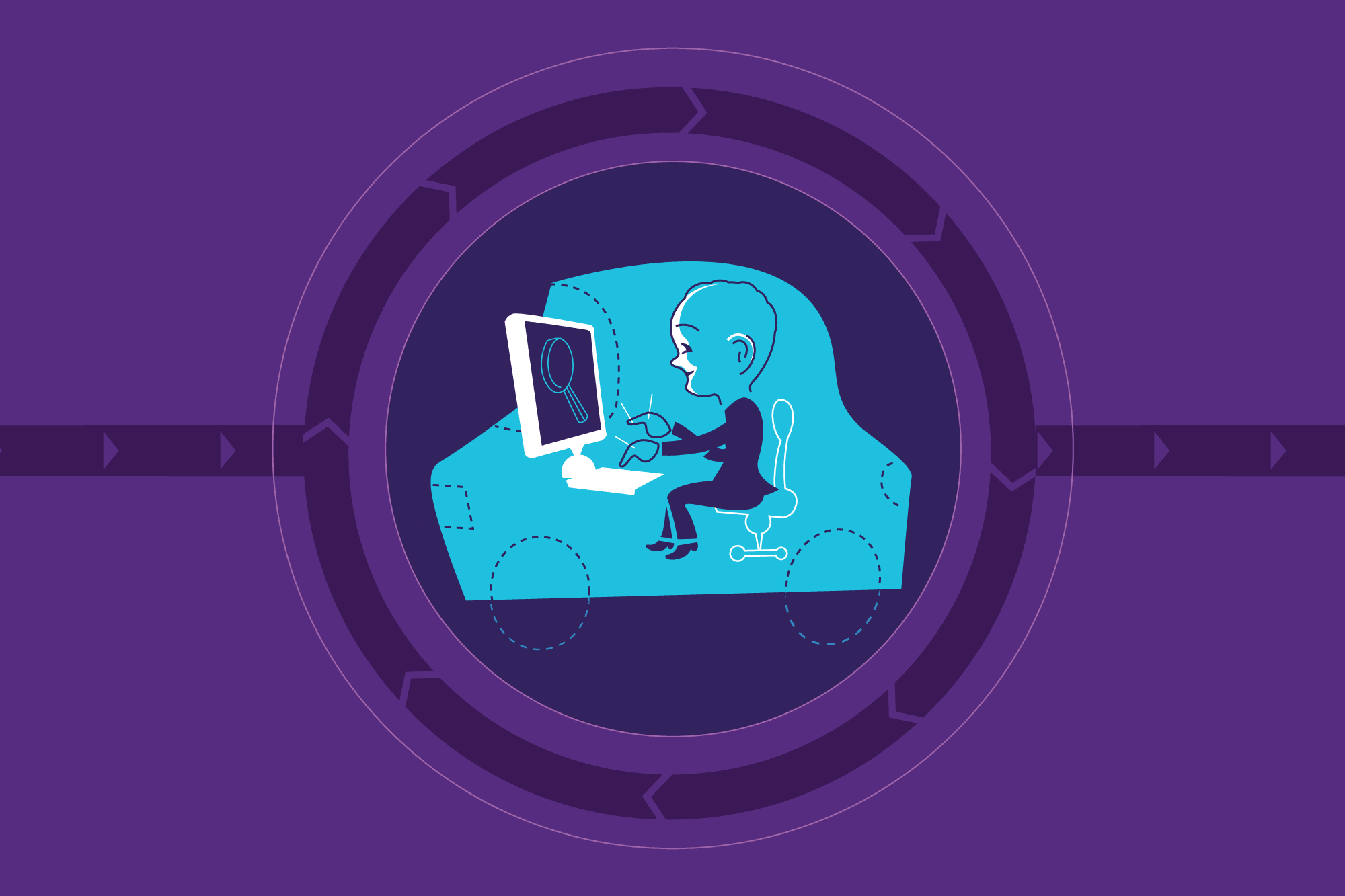 Shopping for a car can be a complex, time-consuming process in the best of times, and there are even more things to consider as car shoppers and dealers alike adjust to buying and selling in a new normal. Even so, there are still some tried-and-true steps you should take when buying a car — as well as a few new ones to consider — to ensure you get the right car for you, at the right price and in a safe manner.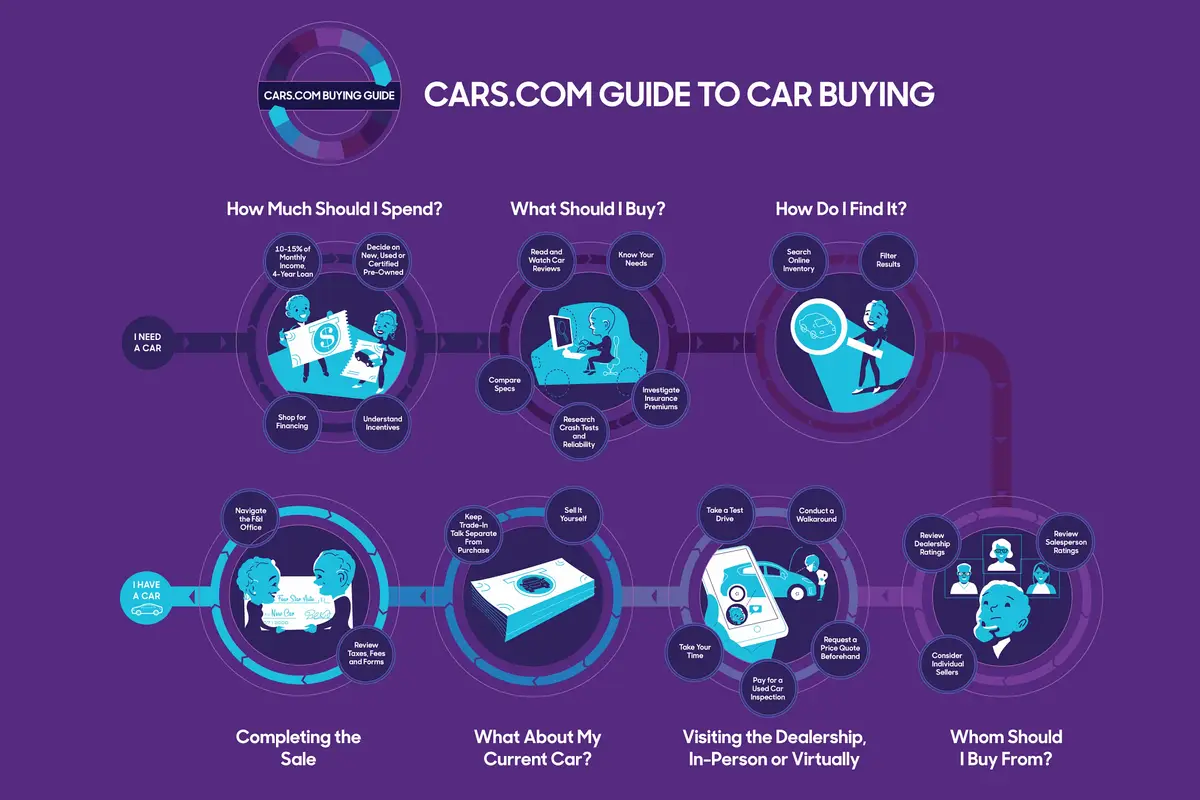 How to Buy a Car
Step 1: How Much Should I Spend?
Step 4: Whom Should I Buy From?
Step 5: Visiting the Dealership — In Person or Virtually
Step 6: What About My Current Car?
Shopping From Home With Cars.com: Julie and Susan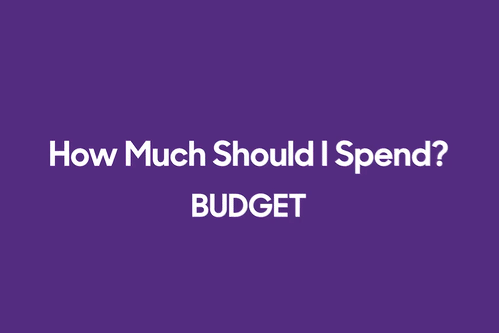 Step 1: How Much Should I Spend?
You may already know what kind of car you want to buy, but even if you do we're here to encourage you to take a step back, so to speak, and think about how much you can realistically afford; a good rule of thumb is to spend no more than 10 to 15% of your monthly income on a car (assuming a four-year loan). You can plug this number into an affordability calculator to determine the maximum amount your new car should cost, which will help determine whether a new, used or certified pre-owned car is right for you — but again, don't lose sight of the guidelines above, because anything seems affordable if you break it down into monthly payments. The same 15% maximum of your monthly income for a loan longer than four years means you're probably paying too much for the vehicle in the long run. 
That new-car smell is a big draw for some shoppers, and the thought of a brand-new, unused vehicle may be even more appealing right now with extra attention on cleanliness. The peace of mind that comes with a new-car warranty is another big selling point, but new cars have their financial downsides; besides being more expensive than used or CPO models, a new car will lose more of its value the moment you drive it off the lot. 
If you're uncomfortable  dealing with the unknowns that come with shopping for a used car, a CPO model can take some of the uncertainty out of the process; CPO models typically come with a limited warranty and have undergone an inspection process. Just be sure any CPO car you're considering has been certified by a manufacturer-sponsored program. 
Leasing is an increasingly popular way to drive a new car, but a lease is essentially a long-term car rental; leases typically last around three years, and at the end of the lease you return the car. Leasing is a way to keep your monthly payments low and still get a new car every few years, but it can be one of the more expensive ways to operate a vehicle because you never end up owning what you're driving like you would at the end of a traditional car loan.
If you won't be paying cash for a car, it's important to shop for financing — before you step into a dealership. Your local bank or credit union is a good place to start, and having loan terms in hand when you go to a dealer allows you to compare it with the dealership's financing offer and choose the one that's best for you. 
Finally, vehicle incentives can play a big role in the final price of a car — particularly new cars, which tend to have the biggest discounts. There are many types of incentives including cash discounts, subsidized financing from automakers' lending arms and discounts for certain groups like military personnel. There are also direct-to-dealer incentives that can decrease what you end up paying for a car — if you know about them. 
More Budget and Financing Information From Cars.com: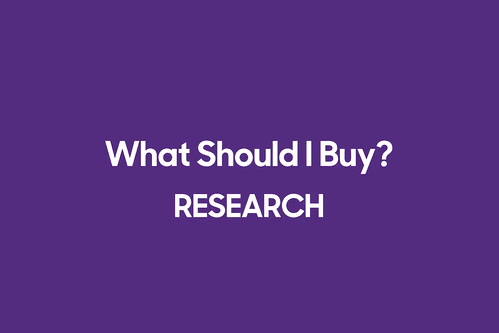 Step 2: What Should I Buy?
Now that you know how much you can comfortably spend, it's time to think about what type of car is right for you. There are different ways to do this, but one of the most effective methods is to consider how your new vehicle will be used and the needs it'll have to meet. Do you have a few kids and need room for them and all their stuff? Are you looking for a car that's reasonably comfortable and efficient for the daily commute? Or do you need a vehicle that can comfortably tow a camper? 
Certain needs and uses, like seating for seven and a 7,000-pound towing capacity, will rapidly narrow the number of vehicles you have to consider while others may still leave you with dozens of choices. No matter whether your list is big or small, you can take some steps to narrow it to a handful of cars that might be right for you. 
Reading expert car reviews and watching video reviews and virtual test drives is a great way to learn about a car from the comfort of your couch, and Cars.com's multicar comparison tests will show you how a whole class of vehicles, like compact SUVs, stack up against each other. Consumer reviews can offer additional insights, too. If you're more interested in features-for-the-money, a specs comparison will show you multiple models' features, side by side. 
We also recommend consulting a crash-test information source, like the Insurance Institute for Highway Safety, to see how the vehicles you're considering have fared in standardized crash tests. And if you have young children, Cars.com's Car Seat Checks grade how well child-safety seats fit in different cars. Regardless of how long you plan on keeping your new car, it's also advisable to study, where available, its reliability history. 
Once you have a handful of possible models there's one more step to take — talking to your insurance company — before starting your car search. This is important so you know how much each car you're considering would cost to insure, as monthly premiums can vary considerably. 
More Research Information From Cars.com:
Step 3: How Do I Find It?
With more than 3 million car listings from dealers across the country, Cars.com's vast vehicle inventory is a powerful tool in your vehicle search. With the ability to filter by features, dealer ratings, home delivery and virtual appointments, to name a few, and also sort search results by relevance, the inventory search tool helps you quickly find the vehicle you want. And with pricing analysis built into the listings, you can see how a model's price compares to similar vehicles in the same market thanks to Cars.com's deal badges. The badges are:
Great Deal: The vehicle is priced extremely competitively.
Good Deal: The vehicle is priced competitively.
Fair Price: The vehicle is priced similarly to comparable vehicles.
The Hot Car badge, meanwhile, tells shoppers when a new or used vehicle has a 90% chance of being sold within a certain timeframe. 
More Shopping Information From Cars.com: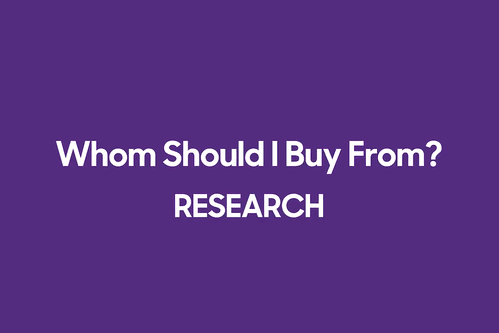 Step 4: Whom Should I Buy From?
Once you've found a few vehicles that interest you, it's time to research the dealers selling them. In some communities, there may only be one dealership for miles that has the car you want, but shoppers in more urban areas will likely find many dealers from which to choose. 
So how do you determine which dealership is right for you? For one, you can check out dealership ratings to see what other shoppers think of the dealer's customer service and learn how the dealership responds (or doesn't) to customer problems. Once you've found a few dealers you like that have the car you want, you can get even more granular by looking at salesperson reviews to find the right person to work with at the dealership.
Dealers sell plenty of used cars, but private sellers are another good source of them, and chances are you'll get a better deal buying from an individual, all other things being equal. 
More Seller Research From Cars.com: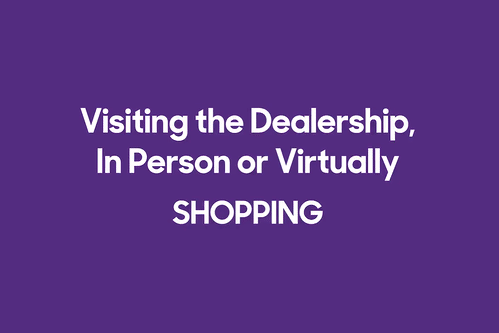 Step 5: Visiting the Dealership — In Person or Virtually
At this point, you're probably eager to visit the dealer — or have them bring a car to your home for a test drive. But even though you now know what you want and have in mind one or more dealerships, there's still one more thing to do and that's request, via email, out-the-door price quotes for the cars you're considering. Besides giving you an accurate picture of the total cost of the car, quotes let you compare prices of similarly equipped cars from different dealers, which can be useful when negotiating. Some dealers won't want to give you their best out-the-door price without you standing in front of them, but the coronavirus pandemic has radically altered the car-shopping process; you have a better shot now, more than ever, of obtaining one remotely. 
After you've received some price quotes it's time to get an in-person look at the car. Regardless of whether you're buying a new, used or CPO car, we highly recommend a thorough walkaround, which can be done as a virtual appointment or in-person, and a test drive of the actual car (not just a similar one) you're thinking about buying. Today, many dealers will bring the car to you for a test drive. This is especially important with used cars — even CPO ones — but should also happen when shopping for a new car. It's also a good idea to have handy anything your new car will need to accommodate, like a child-safety seat or baby stroller. 
If you're buying a used car, you should also pay for an inspection from an independent mechanic. If the thought of spending money on a car that isn't even yours seems foolish, consider this: Inspections can uncover significant, expensive problems that may not be apparent from a walkaround or test drive, and any problems that are found can be used when negotiating to try and lower the price of the car. If a dealership or individual seller isn't willing to allow an independent inspection, it's time to continue your search elsewhere. 
Finally, it's important to remember that you're in control of the buying process and can end it at any time if you don't feel comfortable — even after you've taken a car for a test drive and have started talking about a purchase. If you're not getting the deal you want or feel pressured to make a deal, it may be time to leave to give yourself time to think things through.
More Shopping Information From Cars.com: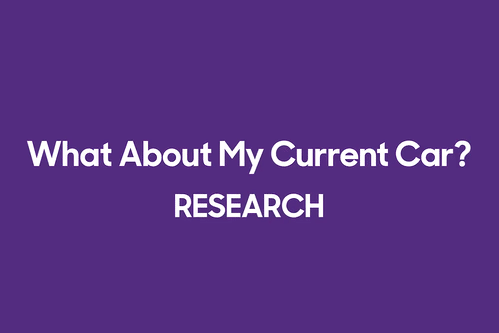 Step 6: What About My Current Car?
Your current car may be an important part of your car-shopping plan if you need to use the equity in it to help offset the price of your new car. However, it's important not to intertwine the purchase of a new car with a potential trade-in of your existing car; the two transactions should be kept as separate as possible. Not doing so makes it easier for a seller to manipulate the numbers by, for instance, giving you a lower price on your new car but less for your trade-in.
If you're asked at the dealership whether you have a trade-in, it's best to leave yourself options regarding your plan for your current car — whether that's trading it in or selling it to a private party or to CarMax or another dealership. For some shoppers, the speed and convenience of the trade-in process may be enough to offset getting less money for their car than if they'd sold it themselves. 
More Information From Cars.com: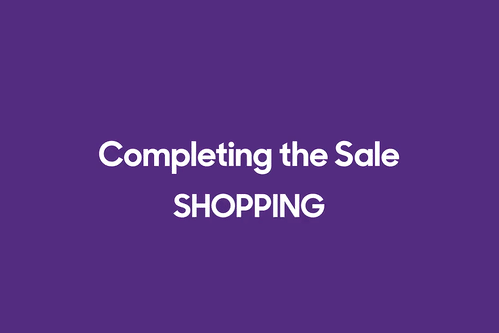 Step 7: Completing the Sale
After you've agreed upon a price for the vehicle you're buying — and the value of your trade-in, if you have one — you may think your work is done. And while it largely is, there's one more hurdle you need to cross before you can drive away in your new car. 
If your deal will be finalized in the traditional finance and insurance office, it's important to understand ahead of time what'll likely take place besides reviewing the taxes, fees and forms needed to complete the sale. The F&I office is the last chance for a dealership to sell you additional products for your new car like insurance coverage, protection plans and extended warranties. There's no requirement you buy any of these products, and you should determine beforehand whether any would be valuable to you — and at what price. If you're not interested, be prepared to politely decline them — possibly more than once. 
Some dealers now offer home delivery of your new car — look for the Local Home Delivery badge on vehicle listings — allowing you to complete the sale at your home, or even outside of it.  
More Purchasing Information From Cars.com:
As the above guide illustrates, there are a lot of things to consider when shopping for a new car. There's bound to be some frustration along the way, but stick to the plan and remember that the car you buy will likely be in your driveway for years to come, so it pays to take the time and effort now to ensure you still love it later. Your future self will thank you.
Cars.com's Editorial department is your source for automotive news and reviews. In line with Cars.com's long-standing ethics policy, editors and reviewers don't accept gifts or free trips from automakers. The Editorial department is independent of Cars.com's advertising, sales and sponsored content departments.