Cars.com Names 2009 Hyundai Genesis Car of the Year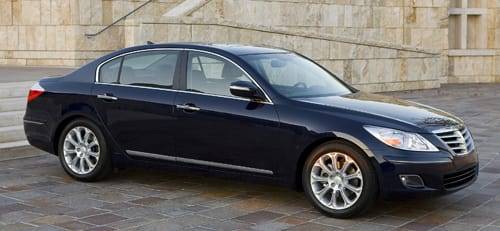 For our first ever Car of the Year award, the editors of Cars.com have picked the 2009 Hyundai Genesis. Our editors test-drove all the newly introduced and redesigned models for 2009, and from that pool of about 60 cars chose their favorites based on features, driving quality, mileage and overall value.
You can read all about our pick here and we'll post about the internal debate on how the Genesis took the top prize later on. For now, feel free to let us know what you think in the comments.
2009|Hyundai|Genesis