Cars.com Releases the 2013 American-Made Index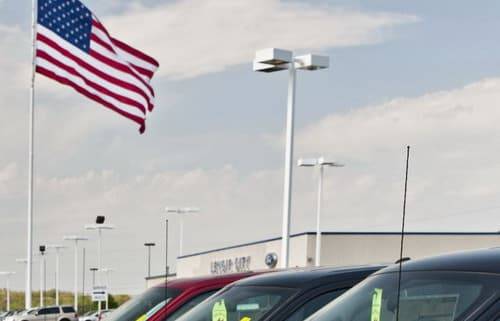 It's time for Cars.com's latest American-Made Index, which enters its eighth year for 2013. As before, the AMI looks at the assembly location for top-selling U.S. models. It also considers U.S.-assembled sales and the percentage of domestic parts in each car, with a minimum requirement of 75% content as documented by Congress' American Automobile Labeling Act.
Cars.com 2013 American-Made Index
You can find domestic-parts content labels on all new light-duty cars and trucks that show the percentage of U.S. and Canadian parts. (By Congressional mandate, the AALA lumps Canada into the same "domestic" pool.) Each label also shows where the particular car was built, as well as where the engine and transmission came from.
Check out this year's top 10 models, which hail from states like Kentucky, Michigan and Texas. The top two finishers stood further apart than in 2012's tight standings, but there is a new No. 1 this year.
Full 2013 AMI Coverage
2013 American-Made Index: Fewer Cars Overall?
2013 American-Made Index: The Role of Exports
Cars.com 2013 American-Made Index