Chevrolet Adds Teen Driver Safety System to Nine More 2017 Models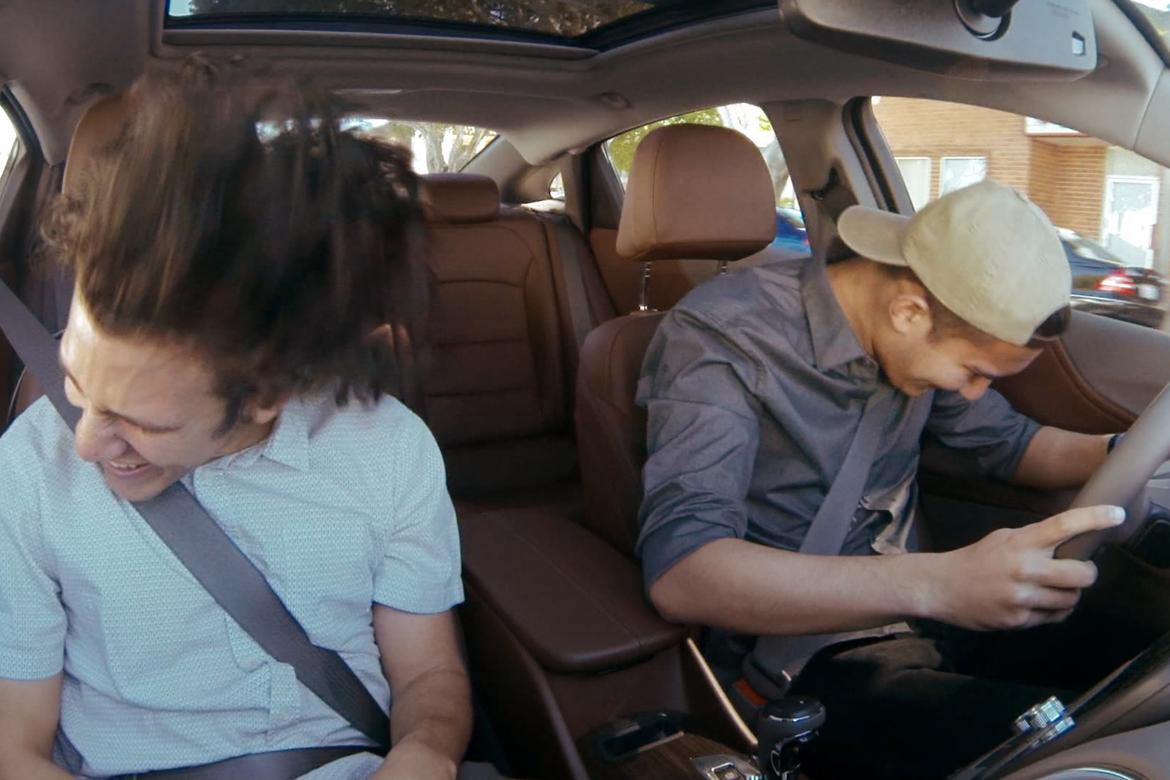 CARS.COM — Chevrolet is expanding the availability of its Teen Driver safety and monitoring system. It debuted in the redesigned-for-2016 Malibu midsize sedan and will be available in nine more models for 2017.
That's good news for parents of teens. In announcing the expansion, the brand released a Harris Poll survey it commissioned showing that parents with teens worry a lot - and they stress out more about their teen's driving (55 percent) than about school performance (53 percent), drugs and drinking (52 percent), or sex (49 percent).
Related: Parents' New BFF: 2016 Chevrolet Malibu's Teen Driver System
To activate the system, a parent registers their teen's key fob through the MyLink settings in the car. The Teen Driver system automatically mutes the audio system until the front-seat occupants buckle up. Parents can also limit the audio system's maximum volume and specify preset speeds at which audible and visual warnings will go off. The system automatically turns on and prevents disabling of any active safety technology, such as lane departure, blind sport warning and automatic emergency braking systems.
On the 2016 Malibu, it requires the 8-inch touch-screen with Chevy MyLink, which is not available on the base L and LS trims but is optional on the 1LT and standard on higher trims. Now, in addition to the 2017 Malibu, it will be available on Chevy's 2017 Bolt electric vehicle, Volt extended-range EV, Camaro sport coupe, Colorado pickup, Silverado and Silverado heavy-duty pickups, Cruze compact sedan, and Suburban and Tahoe SUVs.
The 10 GM vehicles' multimedia systems also support Apple CarPlay or Android Auto, which can encourage teens to put down their phones while driving and use voice or screen controls instead.
Teen driver monitoring systems also are offered by some other automakers, including Ford with its MyKey system, and Kia and Hyundai with systems that send alerts to parents' phones if teen drivers' actions exceed parents' preset parameters. There also are aftermarket monitoring systems with varying features.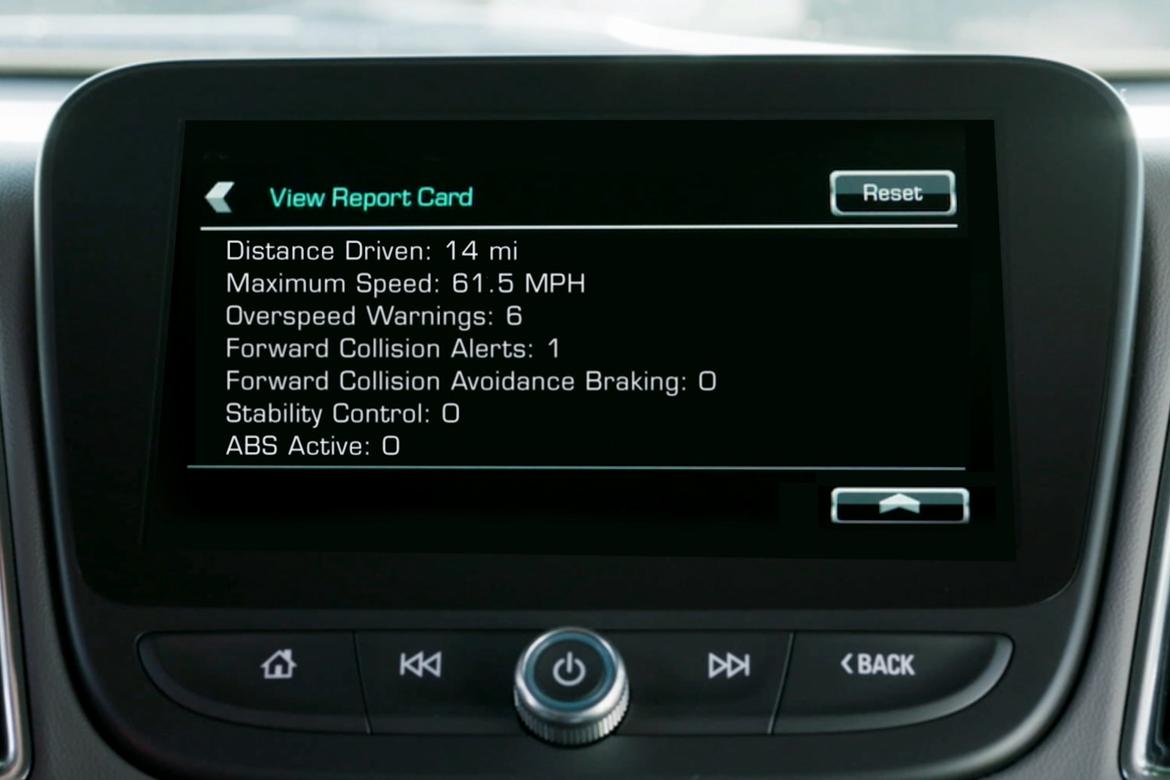 The Chevy system includes what the brand says is an industry first: a report card that a parent can display after the teen has used the car listing such items as distance, top speed and speed alerts, use of wide-open throttle, forward collision alerts and braking, and activations of such systems as stability control.
"Chevrolet developed this system as a tool that can give teens some additional coaching as they're gaining experience," said MaryAnn Beebe, Chevrolet safety engineer, in a statement. "Teen Driver helps to remind them to practice safe driving. And for parents, it's easier to give guidance to your teen when you have some information on what they're doing behind the wheel."