Chrysler, Chinese Automaker Team-Up on Small Car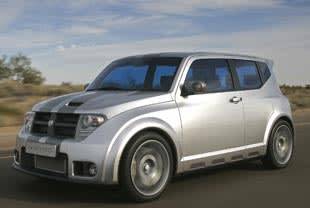 Chrysler's parent company, DaimlerChrysler, announced last week that it had agreed to join with Chery Automobile — one of China's major automakers — to jointly build a new small car in the $10,000 range. There's no word on what the car will look like, but it will be sold as either a Dodge, Chrysler or Jeep. If we had to hedge our bets, we think it would probably be a version of the well-received Dodge Hornet Concept shown here.
Why was a Chinese partner sought out by the German-American company? Building the car using current DaimlerChrysler assembly plants and workers would be too costly. Don't expect to see the resulting car until 2008, even though the company says the design is already being worked on and the vehicle will be based on an existing Chery product.
[China's Chery to Build Small Cars for Chrysler to Sell Worldwide, USA Today]