Decade's Worth of Vehicle Fatalities Mapped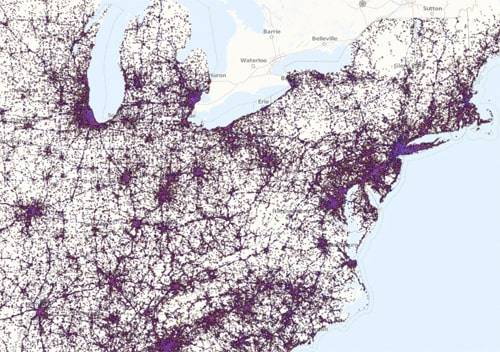 Approximately 38.2 million Americans will take to the roads this Thanksgiving holiday weekend, according to AAA. That's the first significant increase (about 4%) in any holiday traffic this year.
With so many people out on the road, it's important to remember the risks that driving can bring.
The worst possible outcome is starkly illustrated by this interactive map by ITO World. Using National Highway Traffic Safety Administration data, the map shows every U.S. road fatality from the past decade. All in all, some 369,629 people lost their lives to the road in the time frame.
With cold weather hitting much of the country, we thought we'd direct you to our tips for safe winter driving. You'll also want to check out our safe driving story, too.
Road Fatalities USA (via Laist)