Five Automakers Recall Nearly 2.5 Million Takata Airbags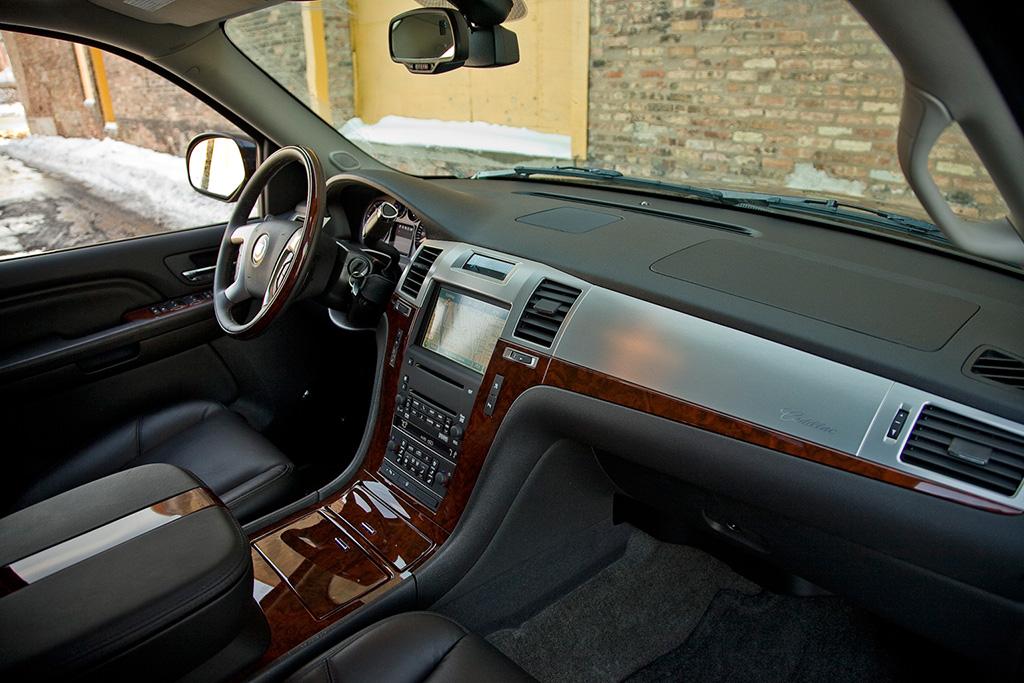 CARS.COM — Nearly 2.5 million Takata airbag inflators were recalled today by five automakers. While many of the cars have been recalled for the defective driver-side airbag inflators, the latest recalls cover passenger-side Takata airbags, which are part of the National Highway Traffic Safety Administration's massive expansion of the Takata recall.
Related: Is Your Car Part of the Takata Airbag Recall?
Issuing recalls today are BMW, Daimler (Mercedes-Benz), Jaguar Land Rover, Volkswagen Group and GM, which has launched a website focused on the Takata airbag recalls and includes a vehicle identification number lookup tool. Ford, Toyota and 11 other automakers have recently issued their own recalls for passenger-side Takata airbag inflators. Owners can check for recalls using their vehicle identification number on NHTSA's VIN lookup tool, call NHTSA's vehicle-safety hotline at 888-327-4236 or go to www.safercar.gov for more info.
The Takata recall expansion is being conducted among three zones based on humidity, though NHTSA is pushing to make all Takata inflator recalls national in scope, the safety agency told Cars.com recently. Experts have cited high absolute humidity as one of the causes of the crisis. The humidity leads to moisture buildup over time in Takata inflators. When the airbag deploys, the inflator ruptures, sending shrapnel into the car's cabin. So far, the defect has been linked to 10 deaths in the U.S.
The zones are:
Zone A (high humidity) is Alabama, California, Florida, Georgia, Hawaii, Louisiana, Mississippi, South Carolina, Texas, Puerto Rico, American Samoa, Guam, Northern Mariana Islands (Saipan) and the U.S. Virgin Islands.
Zone B (moderate humidity) is Arizona, Arkansas, Delaware, District of Columbia, Illinois, Indiana, Kansas, Kentucky, Maryland, Missouri, Nebraska, Nevada, New Jersey, New Mexico, North Carolina, Ohio, Oklahoma, Pennsylvania, Tennessee, Virginia and West Virginia.
Zone C (low humidity) is Alaska, Colorado, Connecticut, Idaho, Iowa, Maine, Massachusetts, Michigan, Minnesota, Montana, New Hampshire, New York, North Dakota, Oregon, Rhode Island, South Dakota, Utah, Vermont, Washington state, Wisconsin and Wyoming.
Here's the breakdown of today's recalls; all are for front passenger-side Takata airbag inflators.
BMW
Zone A
2007-2011 BMW X5 xDrive30i, X5 xDrive35i, X5 xDrive48i, xDrive50i and X5M
2009-2011 BMW X5 xDrive35d
2008-2011 BMW X6 xDrive35i, X6 xDrive50i and X6M
2010-2011 BMW X6 ActiveHybrid
Zone B
2007-2008 BMW X5 xDrive30i, X5 xDrive35i, X5 xDrive48i, X5 xDrive50i and X5M
2008 BMW X6 xDrive35i, X6 xDrive50i and X6M
Daimler (Mercedes-Benz)
Zone A
2009 Dodge Sprinter
2009-2011 Freightliner Sprinter
2008-2011 Mercedes-Benz C300, C300 4Matic, C350 and C63 AMG
2010-2011 Mercedes-Benz E350 coupe
2010-2011 Mercedes-Benz GLK350 and GLK350 4Matic
2010-2011 Mercedes-Benz Sprinter
2011 Mercedes-Benz E350 convertible
2011 Mercedes-Benz E550 coupe and convertible
2011 Mercedes-Benz SLS AMG
Zone B
2008 Mercedes-Benz C300, C300 4Matic, C350 and C63 AMG sedans
GM
Zone A
2007-2011 Cadillac Escalade, Escalade ESV, Escalade EXT
2007-2011 Chevrolet Avalanche
2007-2011 Chevrolet Silverado 1500
2007-2011 Chevrolet Suburban
2007-2011 Chevrolet Tahoe
2007-2011 GMC Sierra 1500
2007-2011 GMC Yukon and Yukon XL
2009-2011 Chevrolet Silverado 2500 and 3500
2009-2011 GMC Sierra 2500 and 3500
Zone B
2007-2008 Cadillac Escalade, Escalade ESV and Escalade EXT
2007-2008 Chevrolet Avalanche
2007-2008 Chevrolet Silverado 1500
2007-2008 Chevrolet Suburban
2007-2008 Chevrolet Tahoe
2007-2008 GMC Sierra 1500
2007-2008 GMC Yukon and Yukon XL
Jaguar Land Rover
Zone A
2009-2011 Jaguar XF
2007-2011 Land Rover Range Rover
Zone B
2007-2008 Land Rover Range Rover
Volkswagen Group
Zone A
2004-2008 Audi A4
2005-2011 Audi A6
Zone B
2004-2008 Audi A4
2005-2008 Audi A6
Zone C