'Gas Prices About to Get Pumped Up,' Analyst Warns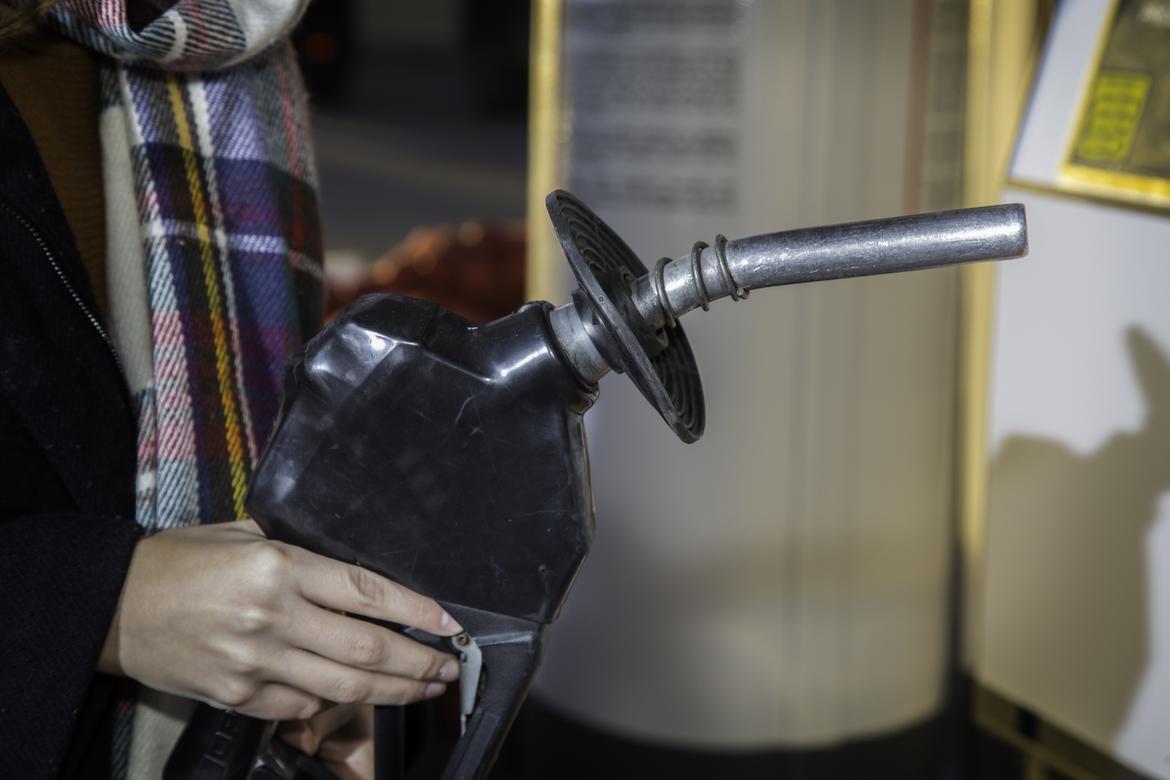 CARS.COM — If low gas prices are cause for celebration, then GasBuddy.com warns that the party is almost over.
"Gas prices are about to get pumped up, eventually climbing to the year's highest levels as refineries across the nation are preparing for maintenance season and the seasonal switch to cleaner-burning (summer) gasoline," GasBuddy said in a statement.
Related: More Fuel-Efficiency News
GasBuddy and the AAA Daily Fuel Gauge Report listed the national average for regular gas at $2.28 on Thursday, up 2 cents from a week ago. Prices will climb 35 to 75 cents from early February and should plateau in May, when the summer driving season begins, GasBuddy predicted — and motorists in major cities such as New York, Chicago, Seattle and Washington, D.C., could soon pay more than $3. Average prices in Los Angeles and San Francisco are already bumping up against $3, according to AAA.
"We're likely to see some major increases at the gas pump as the seasonal transition and refinery maintenance get underway," GasBuddy analyst Dan McTeague stated. "Most areas will see peak prices under $3 per gallon, and while that's far under prices of a few years ago, watching prices surge every spring certainly brings heartburn with it."
Refineries frequently shut down this time of year for routine maintenance and to switch from winter blends to more-expensive summer blends that are required in many parts of the country. Summer blends contain additives designed to reduce evaporative emissions in warm weather. The reduced production leads to higher prices, which typically peak in late spring.
McTeague said the average price increase during the spring months over the past five years is 59 cents. If that plays out this year, the national average for regular unleaded gas would be $2.85 a gallon by Memorial Day.
This year, though, the national average for regular already is 58 cents higher than on Feb. 16, 2016, according to AAA. At $2.80 a gallon, premium gas is 59 cents higher and at $2.51 diesel fuel is 52 cents higher. A year ago the national average for regular was bottoming out at around $1.70 a gallon following a steady decline that lasted months.
This winter, pump prices started rising in early December after the Organization of Petroleum Exporting Countries announced plans for a cut in oil production that started Jan. 1 in a bid to raise the price of crude oil.
U.S. oil was trading at around $53 a barrel on Thursday, $10 higher than before OPEC's announcement and nearly $20 higher than a year ago, when the average price for regular gas was less than $1.50 in three states and more than $2 in only five. In contrast, AAA said Thursday that South Carolina had the lowest statewide average at $2.04, followed by Alabama at $2.06 and Tennessee at $2.07.
Hawaii had the highest average price for regular gas, $3.12 a gallon, followed by California at $2.89 and Alaska and Washington at $2.73. AAA said two major refineries shut down during the week for unscheduled maintenance in California, where the average jumped 6 cents.
The biggest increases the past week were in the Great Lakes area, where prices had fallen in recent weeks but are typically more volatile than in other regions. Average prices rose by 6 cents in Illinois, 7 cents in Indiana, 8 cents in Ohio and 10 cents in Michigan.