GM's Maven Gig Expands Ride-Sharing Reach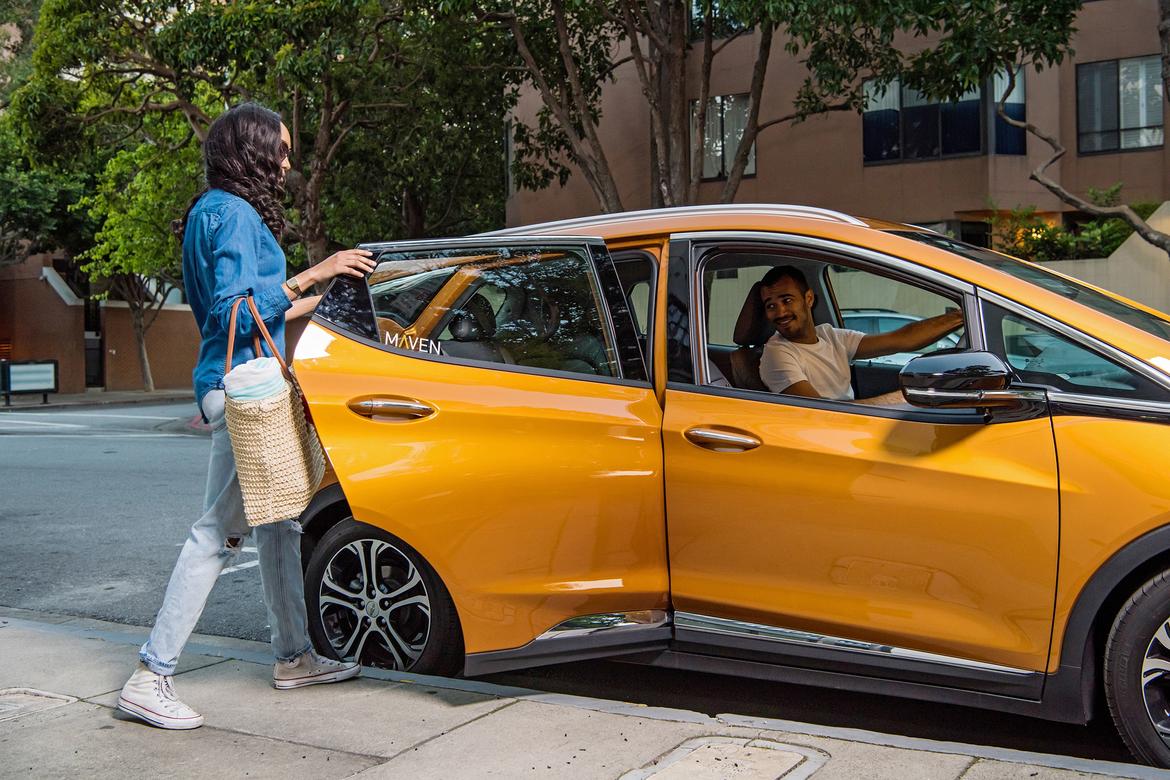 CARS.COM — Drivers who want to get into the ride-sharing game but don't have a ride will have more options in the coming months. GM this week announced that it has already expanded its smartphone-app-based Maven Gig car rental program to Los Angeles, joining San Francisco and San Diego, with Boston, Phoenix and Washington, D.C., to follow by fall, and Baltimore and Detroit soon after.
Related: Study: Car Sharing, Technology Will Drive the Future
Maven Gig enables aspiring freelance drivers to pay a flat weekly rate that includes a Chevrolet vehicle, unlimited miles, insurance for personal and commercial use, and maintenance. Maven drivers can drive for multiple ride-sharing apps, and the service has partnerships with GrubHub online food-ordering service, Instacart grocery delivery, Roadie on-the-way delivery, along with newly minted partner HopSkipDrive, which specializes in transporting children when their parents can't.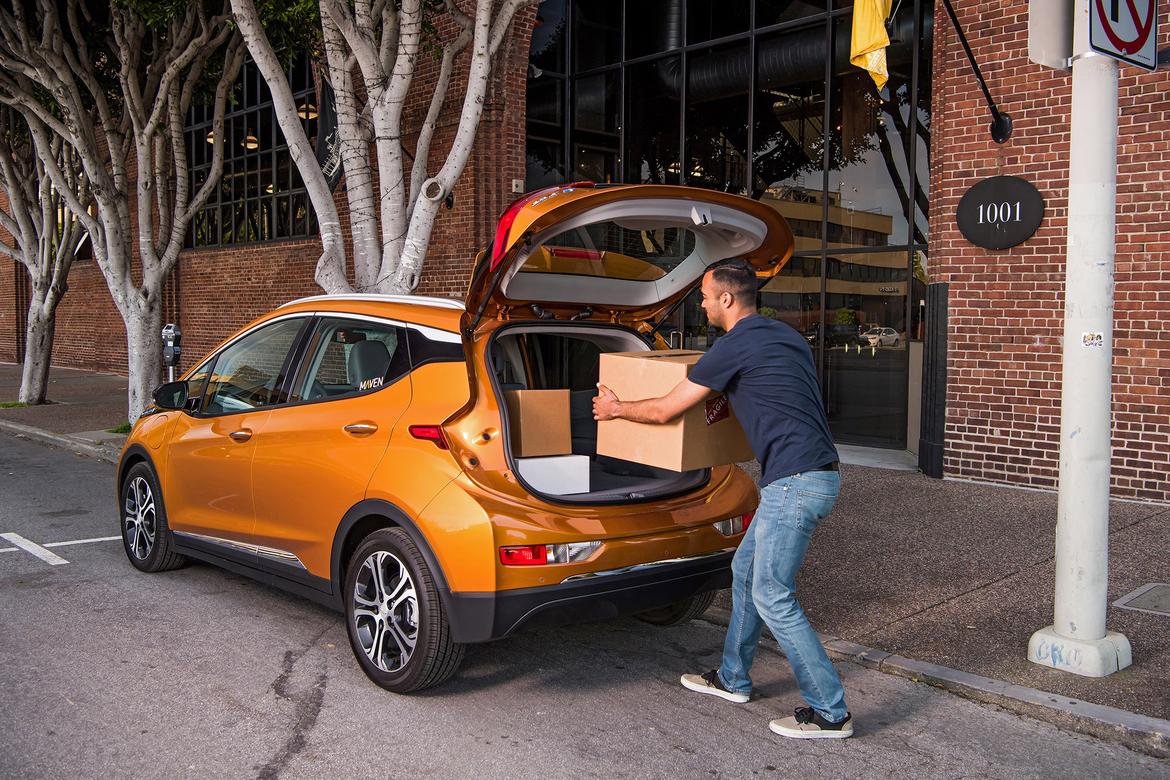 Starting prices (not including taxes) for a Maven Gig car, after a one-time $20 application fee, are as follows:
$189 a week for a Chevrolet Cruze sedan
$209 a week for a Malibu sedan
$219 a week for a Trax SUV
$225 a week for an Impala sedan
$229 a week for a Bolt EV electric car (which includes free charging at EVgo stations for a limited time)
GM is making a push to encourage Maven Gig drivers to choose the Bolt EV, noting that its 238-mile all-electric range has eased users' "range anxiety" over the course of 1.4 million miles traveled in California since February — saving an estimated 50,000 gallons of gas — and that Bolt EV drivers average 30 percent more miles per day than those in gas vehicles. The automaker says the number of Bolt EVs available to Maven Gig drivers in L.A. and San Francisco will double to 200 and 125, respectively, by year's end, and that the program will launch in Boston with 20.
"Drivers want the Bolt EV because of cost savings as well as helping with energy and environmental goals," Rachel Bhattacharya, Maven's chief growth officer, said in a statement. "The freelance economy is growing and Maven Gig is growing along with it to provide transportation solutions for freelance drivers."