Honda, Acura Recall 2.2 Million More Cars for Takata Airbags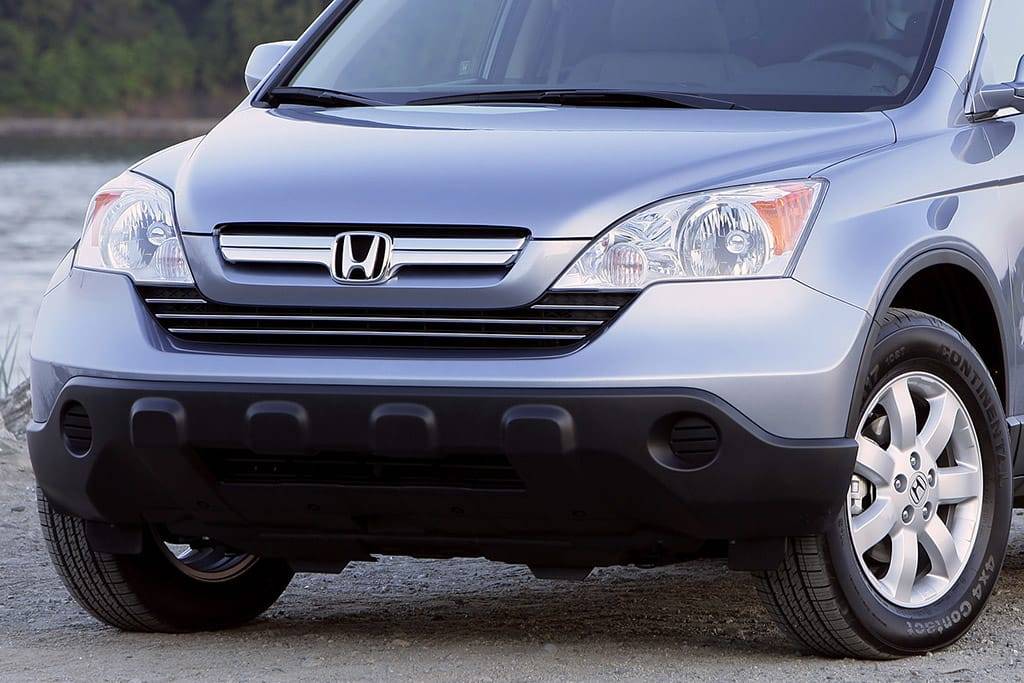 CARS.COM — More specifics of Takata's Jan. 22 airbag recall expansion became known this week as Honda detailed what could be the biggest group of cars involved. The automaker said Wednesday it would recall 2.23 million U.S. cars for Takata driver's-side airbags — more than 40 percent of the 5 million airbags involved in the airbag supplier's latest recall expansion. Affected vehicles include model-year 2007-2016 models from Honda as well as its Acura luxury division.
Related: More Takata Airbag Recall News
The cars involved include many popular nameplates, from the Fit subcompact to the CR-V SUV. Here's the full list of this week's expansion:
2007-2011 Honda CR-V
2011-2015 Honda CR-Z
2010-2014 Honda FCX Clarity
2010-2014 Honda Insight
2009-2014 Honda Fit, including Fit EV
2007-2014 Honda Ridgeline
2013-2016 Acura ILX, including ILX Hybrid
2007-2016 Acura RDX
2005-2012 Acura RL
2009-2014 Acura TL
2010-2013 Acura ZDX
The latest expansion affects a more recent batch of cars than Honda had previously included in its Takata airbag recalls, which primarily involved a range of 2001-2008 Honda and Acura cars. The inclusion of 2015 and 2016 vehicles also extends beyond Takata's two defect reports filed Jan. 25, which said the total batch of recalled vehicles extended only to 2014. That means it's possible that once all automakers report their cars involved in the Jan. 22 announcement, the total could extend past 5 million airbags.
Consistent with Takata's earlier filings, the National Highway Traffic Safety Association says the driver's-side airbag inflators can deploy with too much force and rupture, sending metal fragments into occupants. Honda will install new inflators in the affected cars for free, but the automaker says parts won't be available until summer because of how many cars are involved.
Honda has said in the past that it will provide loaner cars for owners with vehicles under Takata recall if parts are not yet available. It appears that could be the case for six months or longer.
Owners will get an initial recall letter, plus a second notification once parts become available, starting with older cars in regions with high absolute humidity. All airbags nationwide will eventually be recalled. Takata has found ruptures in test cases, but regulators have documented no real-world incidents with this group of cars, according to NHTSA filings.
Cautioning that this recall affects "certain specific vehicles only" within the models and model years listed, Honda said in a statement Wednesday that particular vehicle identification numbers "to be included in this recall [have] not yet been determined." The automaker estimates owners should be able to search to see if their VIN is under Takata recall on Honda and NHTSA websites around Feb. 15.
This week's expansion brings the Takata recall total for Honda and Acura to around 8.5 million U.S. cars, the automaker said. All of them have potentially defective Takata front airbag inflators — some on the driver's side, some on the passenger side and some on both. It also raises the total number of vehicles under the Takata airbag recall to more than 21 million.
Separately, Automotive News reported Wednesday that a memo Honda sent to dealers mandated a stop-sale order on affected cars, new or used. The memo said dealers will be responsible for any claims that stem from selling an unrepaired car that's affected, the newspaper said. Federal law prohibits dealers from selling new cars that have unrepaired recalls, but it allows dealers to sell used cars that have them.
Honda spokesman Chris Martin confirmed the dealer memo as well as the stop-sale order, which he said is Honda's protocol with any recall that involves cars likely to be among dealer's new or certified pre-owned inventory. It applies to all cars, regardless of status: "Our dealer agreements require repair of all recalls before vehicle sale for any new or used vehicle. They don't have to be certified," Martin said.