How Far Can a 2017 Cadillac CT6 Plug-In Go on Electricity Alone?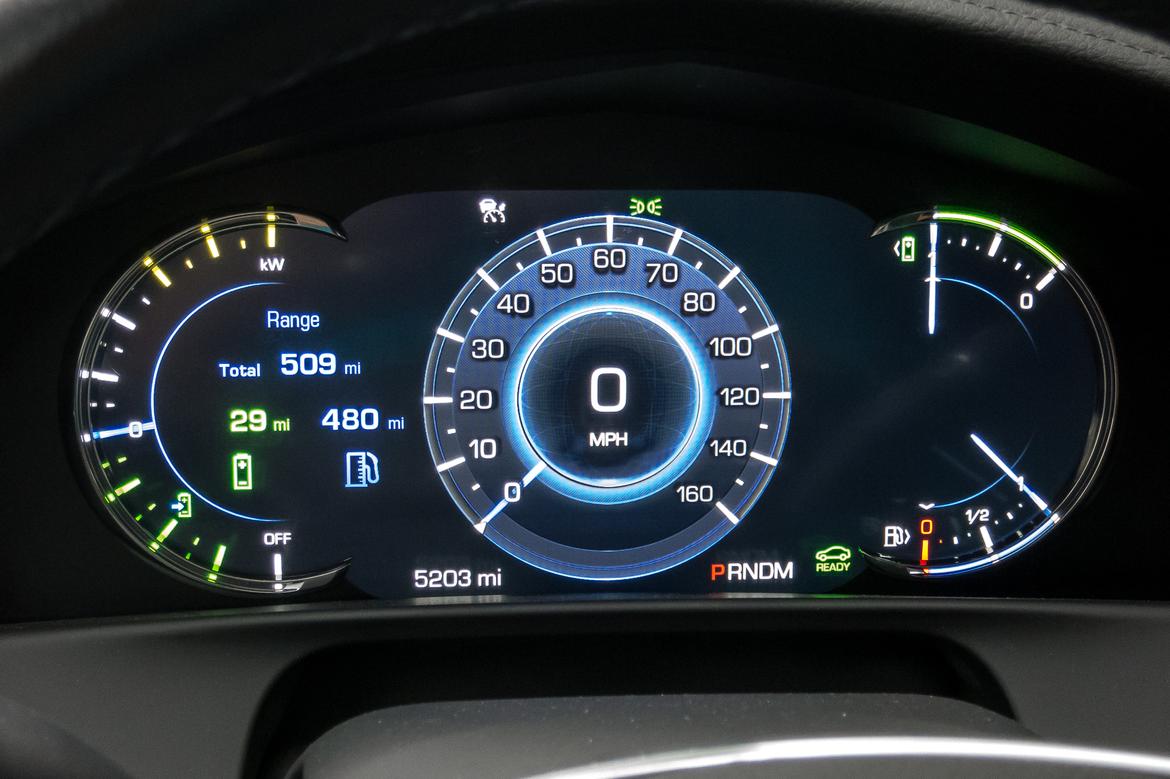 CARS.COM — GM has said that it plans to introduce nearly two dozen electrified vehicles in the next few years, which seems like a whole lot of EVs. But electrified doesn't necessarily mean pure electric like a Chevrolet Bolt EV, Nissan Leaf or Tesla Model S. It's much more likely to mean something like the new 2017 Cadillac CT6 Plug-In hybrid.
Related: GM Announces Details for Zero-Emissions Plans
Using a significantly updated version of the company's two-mode hybrid-electric powertrain, the CT6 Plug-In is a unique beast — and truth be told, its primary market isn't here. It's in China, where this quiet, luxurious boulevard cruiser is slated to be more popular. The Chinese are interested in cleaning up their air, and using electrified powertrains to do it is part of their solution.
Hybrid Power
The car itself is impressive on paper — a turbocharged 2.0-liter four-cylinder engine is mated to an electrically variable hybrid transmission that features two integrated 100-horsepower electric motors. An 18.4 kilowatt-hour lithium-ion battery pack powers it all, and it's theoretically able to propel the big luxury sedan up to 31 miles on electricity alone before the gas engine kicks in to keep it going for more than 400 miles more.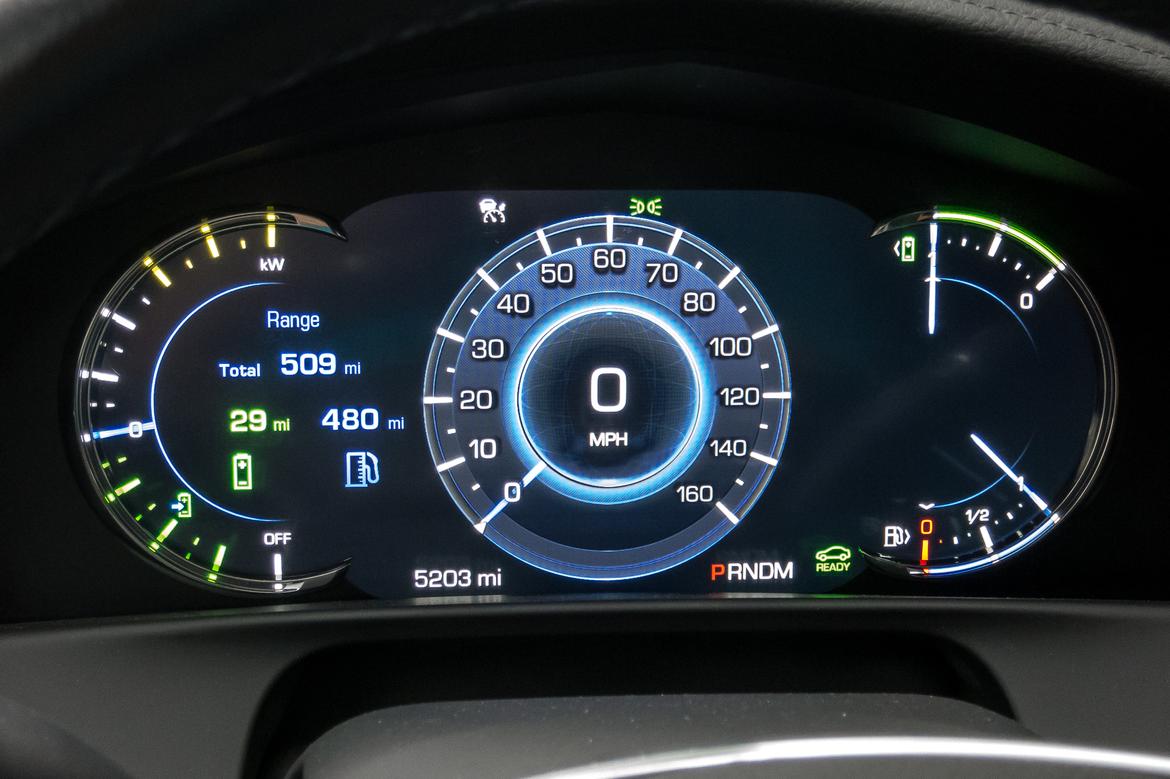 In many ways, the CT6 Plug-In operates like a Chevrolet Volt — the preferred motive force is electric, and the car will work to keep you in electric mode if it can, only firing up the gas engine in times of need. Those times include when you push the go-pedal past 50 percent travel, calling up more acceleration force, or when the batteries run out of juice.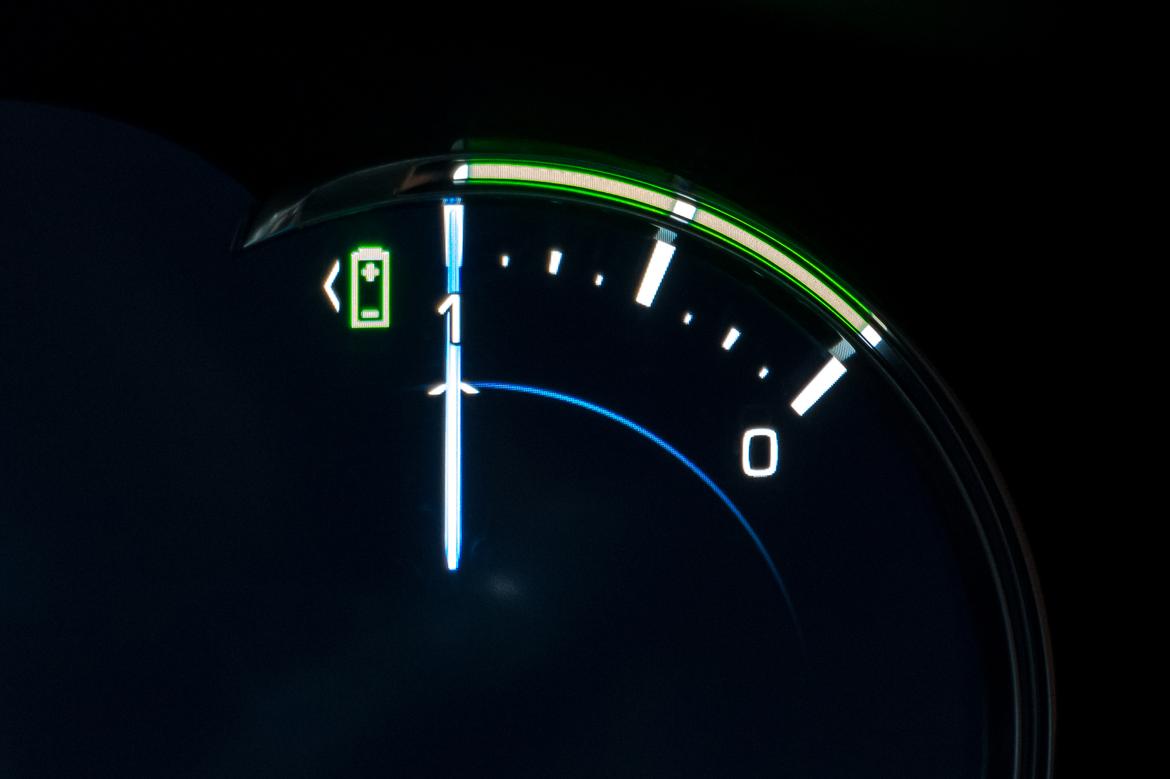 The EPA rates the CT6 Plug-In at 31 miles of range, but like all electric vehicles, your mileage will vary. How you drive the car affects that number considerably, as do weather conditions, time of day and whether you're using the climate control. I like to test these kinds of cars to see just how far they can go on an electric charge when kept in electric-only mode, and driven carefully — there's no going 30 mph in a 50-mph zone here — but with an eye toward efficiency and not speed.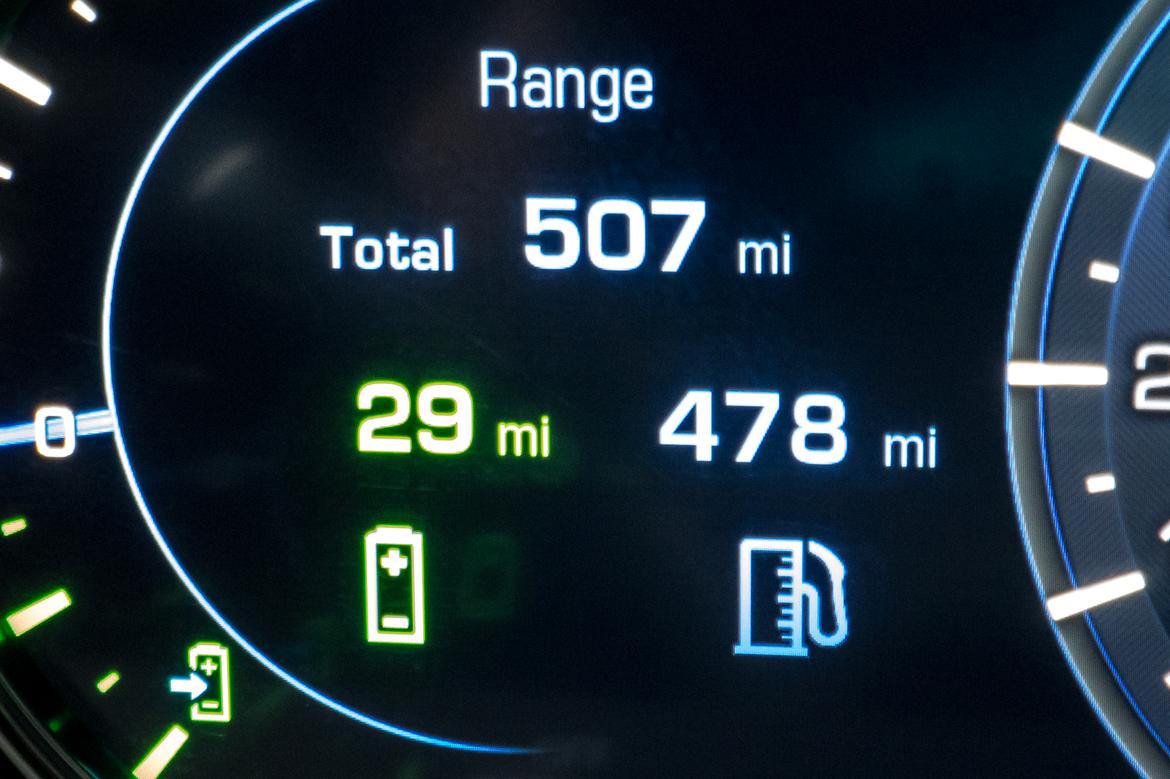 Cruising Electrically
I set out on my test loop from home in Ann Arbor, Mich., over hilly urban streets and a flat, 55-mph two-lane highway with a full tank of gas and a full charge on the battery shortly after the morning commuter rush had ended. The CT6 Plug-In has an adjustable "regen" feature — meaning you can tell it how aggressive you want it to be in employing the regenerative brakes. Setting 4 is default, with very little regen, and setting 1 is most aggressive, hauling you down fast whenever you lift your foot off the accelerator. It takes some getting used to, but it will enable nearly one-foot operation of the big Cadillac, just like a Bolt or Leaf.
Keeping to posted speed limits wherever possible (and never exceeding them), I managed to coax 41 miles of range out of the CT6 Plug-In before the battery range reached zero and the gas engine kicked in. Not bad considering the range on the meter had originally said 29 miles on a full charge.
Give It a Little Gas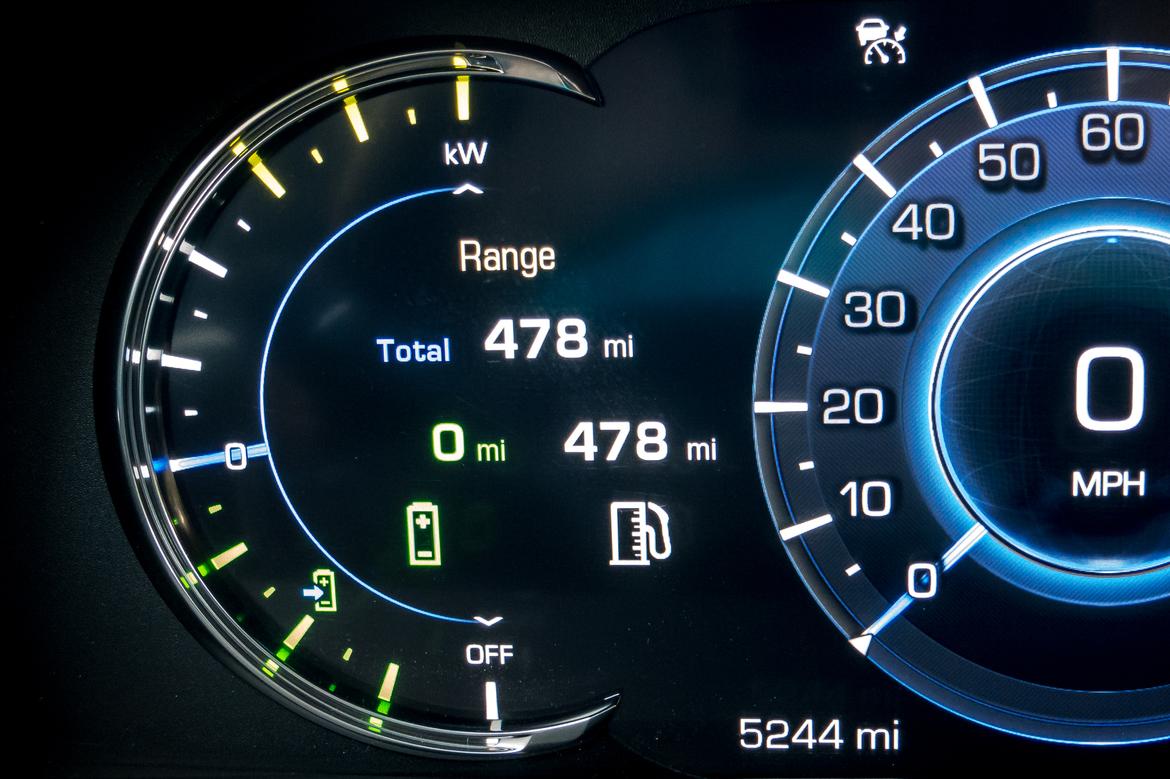 Once the battery was depleted, the gas engine kicked on as expected. Even then, it still doesn't drive like a typical gas-engine vehicle, more mimicking the Volt's operation — it drives electrically and uses the gas engine primarily to keep the batteries at a minimum charge as needed. The idea is to get you to the next power plug, so that you can charge up on cheap electricity instead of more expensive gasoline.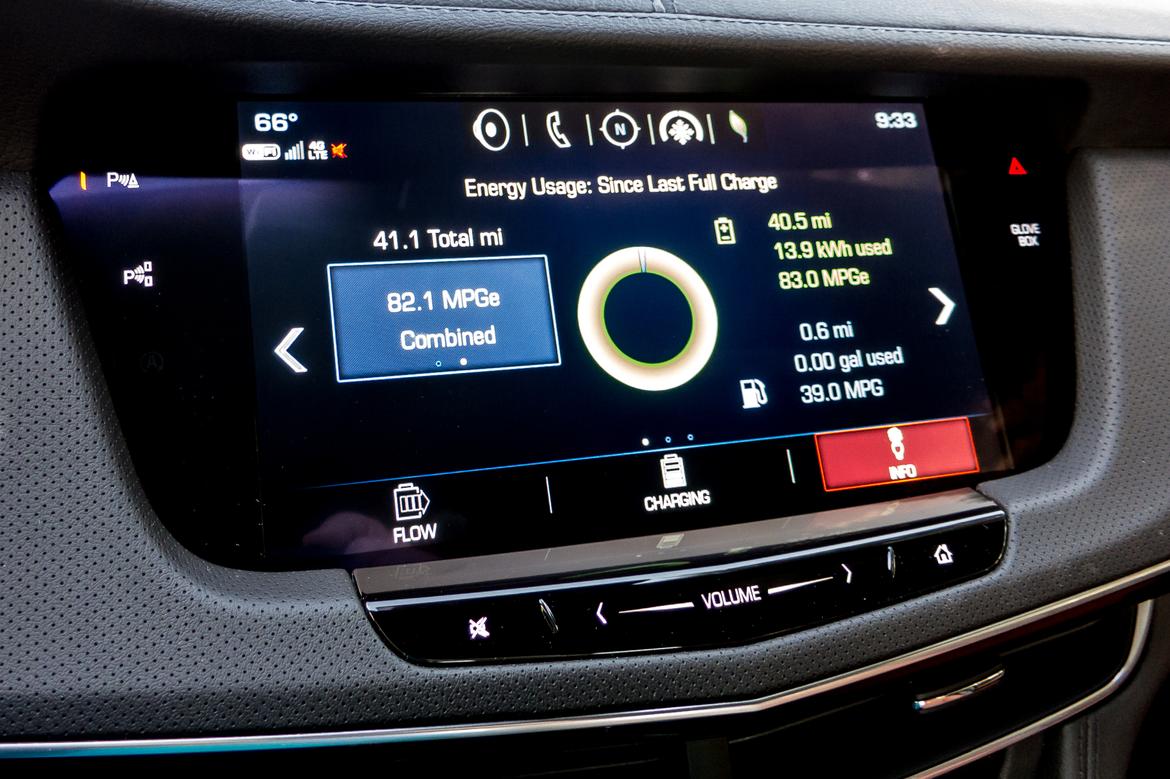 Aside from some quirky brakes and a brief hiccup in the power delivery whenever the engine kicks on under acceleration, the experience of driving the CT6 Plug-In is quite enjoyable. It's silent and smooth, and handles beautifully over all kinds of pavement. It's every bit as much the luxury flagship as its conventionally powered counterparts — with the added benefit of being considerably more fuel-efficient.