Infiniti QX60 Hybrid Axed, Electric Concept Rumored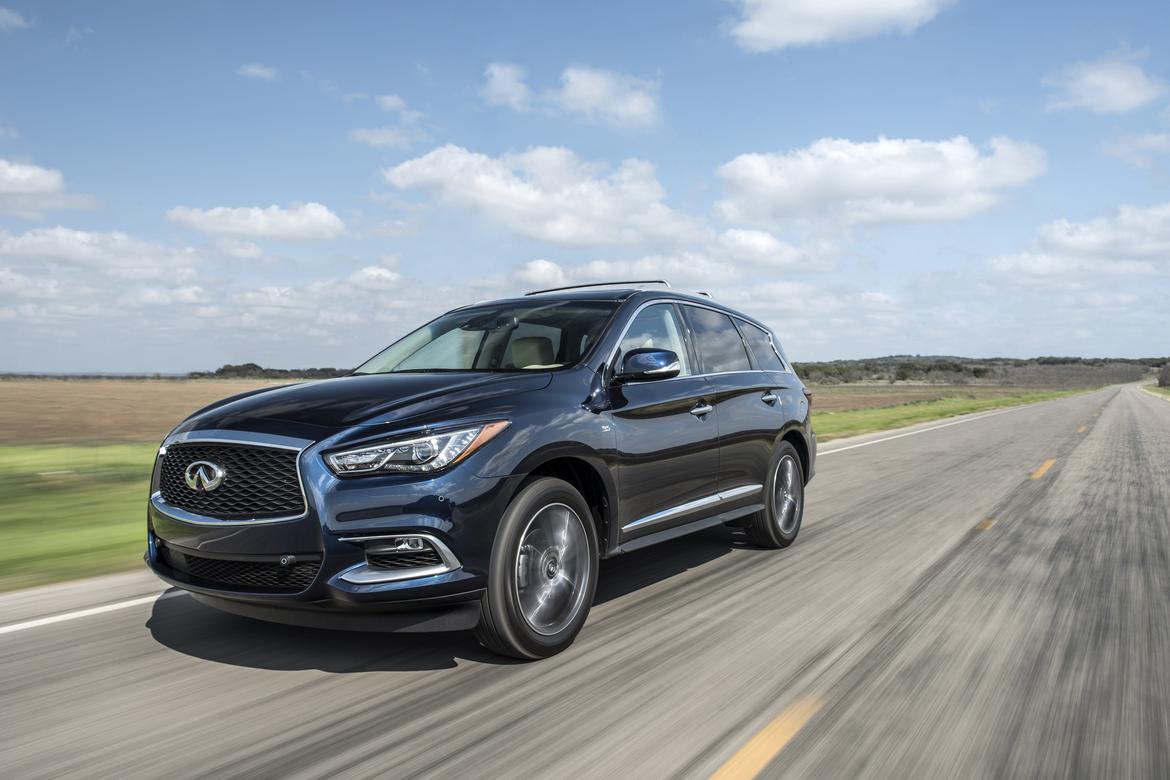 CARS.COM — Infiniti will pull the plug on the slow-selling QX60 Hybrid. Noting the improvements in gas mileage for the non-hybrid QX60, Nissan's luxury brand told Cars.com it won't sell the QX60 Hybrid after the 2017 model year. That marks an end to the SUV's slow-selling run, which spanned the 2014-17 model years.
Related: 2018 Infiniti QX30: Room Without a View
The news is little surprise given Nissan sold the QX60 Hybrid's corporate sibling, the Nissan Pathfinder Hybrid, for all of one model year (2014). The 2017 QX60 Hybrid starts at $53,095, including destination — $9,000 more than the non-hybrid QX60, which lives on. It's a needle in a haystack, accounting for just 0.2 percent of all new QX60s in Cars.com's inventory.
Infiniti also said it would suspend the smaller QX50 SUV for the 2018 model year ahead of a full redesign for 2019 that's "based heavily" on the QX50 Concept. The redesign is a long time coming: The current-generation QX50, a rebadge of the EX35-turned-EX37 under Infiniti's revamped naming conventions, has roots that date back to late 2007. Whether you call it the QX50 or the zombie EX35, the SUV enters its 10th model year for 2017 without a full redesign.
Infiniti Electric Vehicle on the Way?
Separately, Autocar reports Infiniti will debut an electric concept car at January's 2018 North American International Auto Show in Detroit. Citing Nissan design chief Alfonso Albaisa, the British magazine says the forthcoming concept will have its own platform rather than share roots with a Nissan electric car — as Infiniti's onetime LE Concept did with the Nissan Leaf.
In an emailed statement to Cars.com, Infiniti said it wouldn't comment on future products but added that an electric vehicle is "something we are considering. If and when the time is right, it would not be difficult for us to realize an EV."