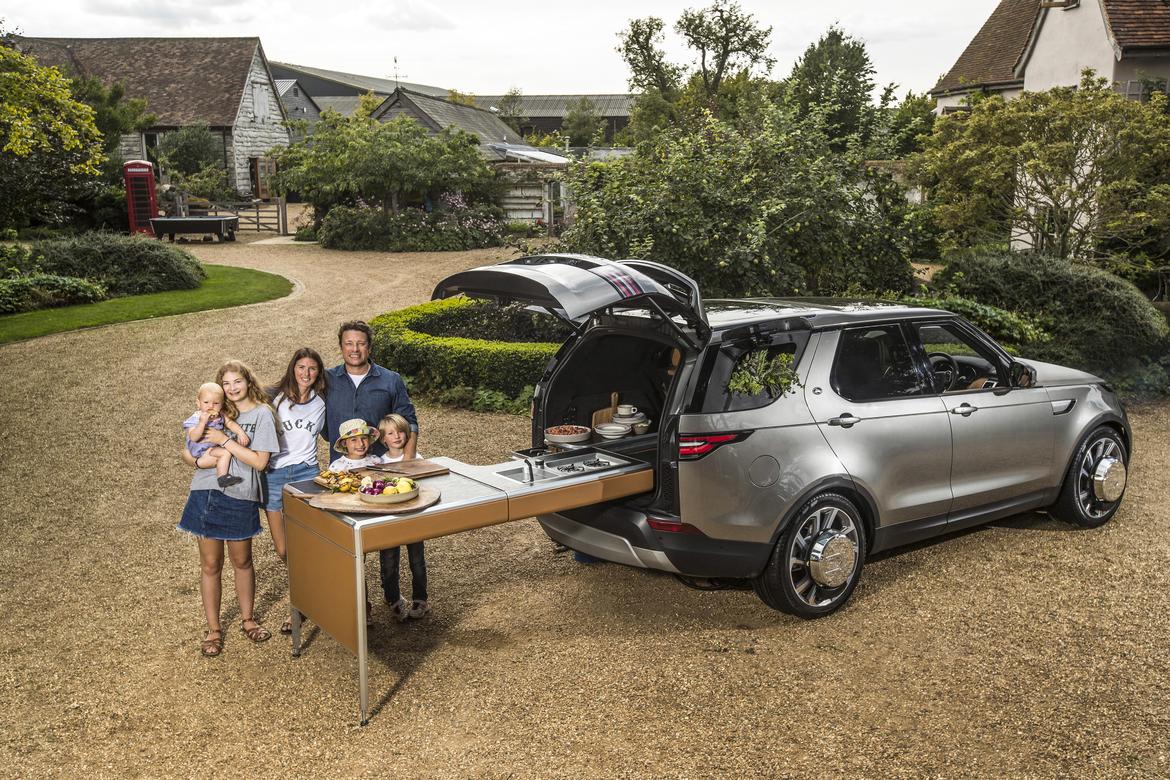 CARS.COM — Celebrity chef and TED Prize winner Jamie Oliver is someone who takes people at their word. When the engineers at Land Rover's Special Vehicle Operations told him "anything" was possible when designing a bespoke Land Rover Discovery, Oliver gave them a vision for a car like no other. Seriously, Anthony Bourdain probably didn't even picture something like this before he got clean.

Related: Land Rover Discovery SVX is Off-the-Charts Off-Roader
Land Rover Special Vehicle Operations set out to make Oliver's vision a reality, which means ... cue the music!
Oliver's Discovery is a kitchen on wheels, and there are literally kitchen implements on the wheels: Three butter churns and one ice cream maker rotate with the wheels as the SUV moves. Inside the car, there's a toaster, olive oil dispenser, jam storage, and a kitchen surface with a sink and gas burners that folds and slides out of the cargo area.

There's also a slow cooker inside the engine compartment and a rotisserie ("holds up to three average chickens") and pasta cutter that deploys from behind the Land Rover badge on the grille, and the rear cargo area houses a spice rack on the left side and an herb garden on the right. The Discovery houses a 40-inch flat-screen TV, too, because who doesn't need one of those in their kitchen?

This entire vehicle is, if you'll forgive the food pun, bananas. In fact, when presented with the vehicle, while Oliver appears thrilled, his wife and children have perhaps more appropriate reactions: laughter and calling it "ridiculous."