Labor Day Weekend Could See Spike in Highway Travel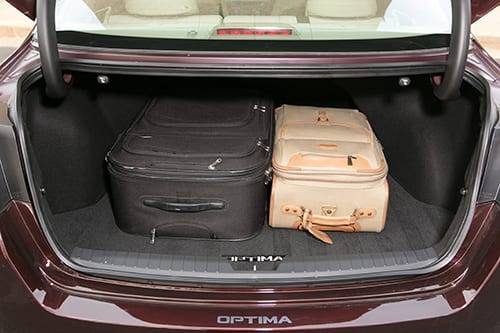 As Labor Day celebrates the contributions of the American worker, it seems appropriate that this year's holiday will represent a milestone in the nation's slow-but-sure economic recovery. AAA is forecasting that just less than 35 million people will trek more than 50 miles from home during the Labor Day holiday counting period from Thursday through Sept. 1, mostly taking to our nation's roads.
Related: Study: American Hit the Highways Again
That's not only a 1.3 percent increase over 2013 holiday travel, but the highest Labor Day volume since 2008. But what AAA calls "modest gains" in the economy have evidently given travelers the confidence they need to stray from home for a last blast of summer fun.
"This year, Americans are more optimistic about their financial situation," Beth Mosher, spokeswoman for AAA Chicago, said in a statement. "Consumer spending continues to outpace disposable income, indicating that Americans are comfortable using their credit cards to take one last summer vacation this year."
Automobile travel alone will account for nearly 30 million of the total, a 1.4 percent spike over 2013. That should come as little surprise amid a sort of perfect storm of contributors, including the improving economy, the historical tendency for travel to increase when Labor Day weekend begins in August rather than September, plummeting gas prices and recent spikes in highway travel overall.
As of Aug. 21, according to the AAA Daily Fuel Gauge report, following weeks of steady reductions, gas prices fell 3 cents in a week to $3.44 a gallon for regular unleaded — the lowest price in six months, 9 cents cheaper than a year ago and a four-year low for August. Meanwhile, according to the U.S. Department of Transportation's Traffic Volume Trends report, drivers logged nearly 3 trillion miles between May 2013 and May 2014, the highest since 2008; May, itself, boasted the highest mileage for any May since 2007 and the second-highest of any May since data collection began nearly 80 years ago.
How far do you plan to travel on your Labor Day holiday road trip? Let us know in the comments section below.
Cars.com photo by Evan Sears