Mitsubishi Outlander Plug-in to (Finally) Reach U.S.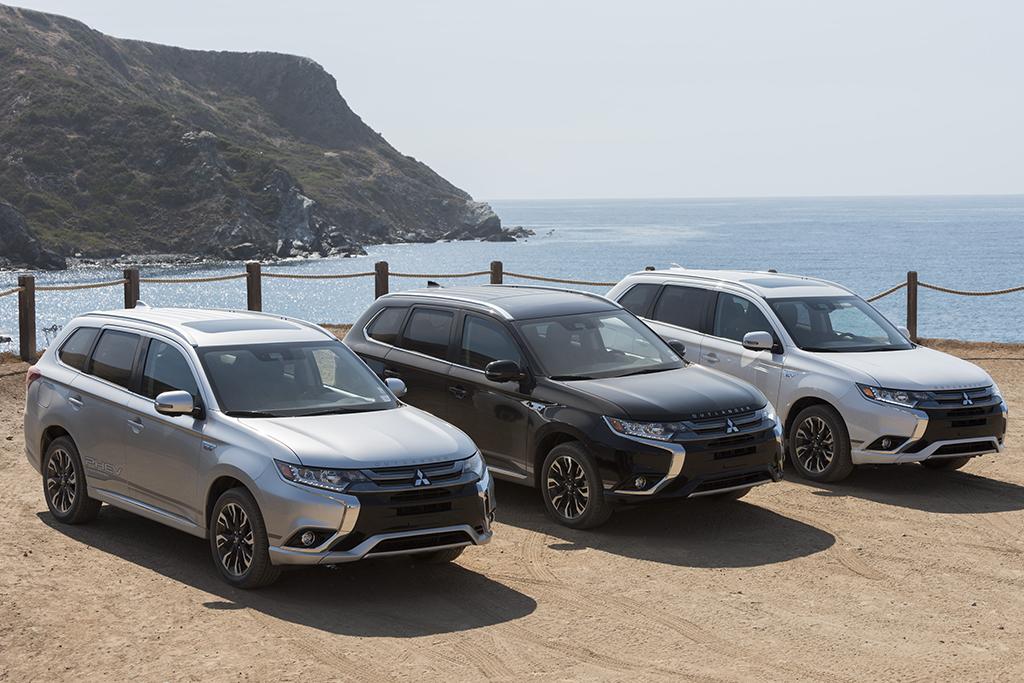 CARS.COM — Jump into the wayback machine to spring 2016, when Mitsubishi unveiled the Outlander Plug-In Hybrid Electric Vehicle and promised a fall 2016 on-sale date. The SUV went on sale in Europe, but not the U.S. Flash forward more than a year, and the 2018 Outlander PHEV is finally set to hit dealerships at the end of this year, but many questions — especially about range and fuel economy — remain.
Related: Mitsubishi Electric SUV Concept Puts 'E' in Evolution
Power comes from the combination of a 2.0-liter four-cylinder engine and a pair of 60-kilowatt electric motors for a combined output of 197 horsepower. The motors are separated at the front and rear axles, which Mitsubishi says instantly supplies torque and makes the standard all-wheel-drive system more responsive.
Drivers can choose between three drive modes to optimize power or efficiency. In EV Drive Mode, energy is supplied exclusively by the battery. Mitsubishi says this mode is best for running errands but did not provide EV range estimates. In Europe, it's rated for 33 miles of EV range, however.
In Series Hybrid Mode, the engine engages if the battery is depleted, but it doesn't drive the wheels. Rather, the engine charges the battery and powers the electric motors. Mitsubishi did not give range or fuel-economy estimates for this mode.
Lastly, in Parallel Hybrid Mode, the Outlander operates like a traditional hybrid with the engine driving the wheels and the electric motors assisting. Mitsubishi is also mum on fuel-economy estimates for this mode.
Powering the motors is a 12-kilowatt-hour lithium-ion battery pack, located under the floor in between the front and rear axles. The Outlander PHEV has five seats, and Mitsubishi says the battery's placement does not reduce passenger space. Non-plug-in Outlanders have seven seats standard, however.
Charging the battery on a standard 120-volt outlet will take around eight hours, or around four hours on a 240-volt outlet or charging station. For faster fill-up times, the Outlander PHEV comes standard with DC fast-charging capability, which reduces charge time to around 25 minutes for 80 percent capacity.
The 2018 Outlander PHEV goes on sale in December and starts at $34,595, excluding destination fees and any applicable federal tax incentives.