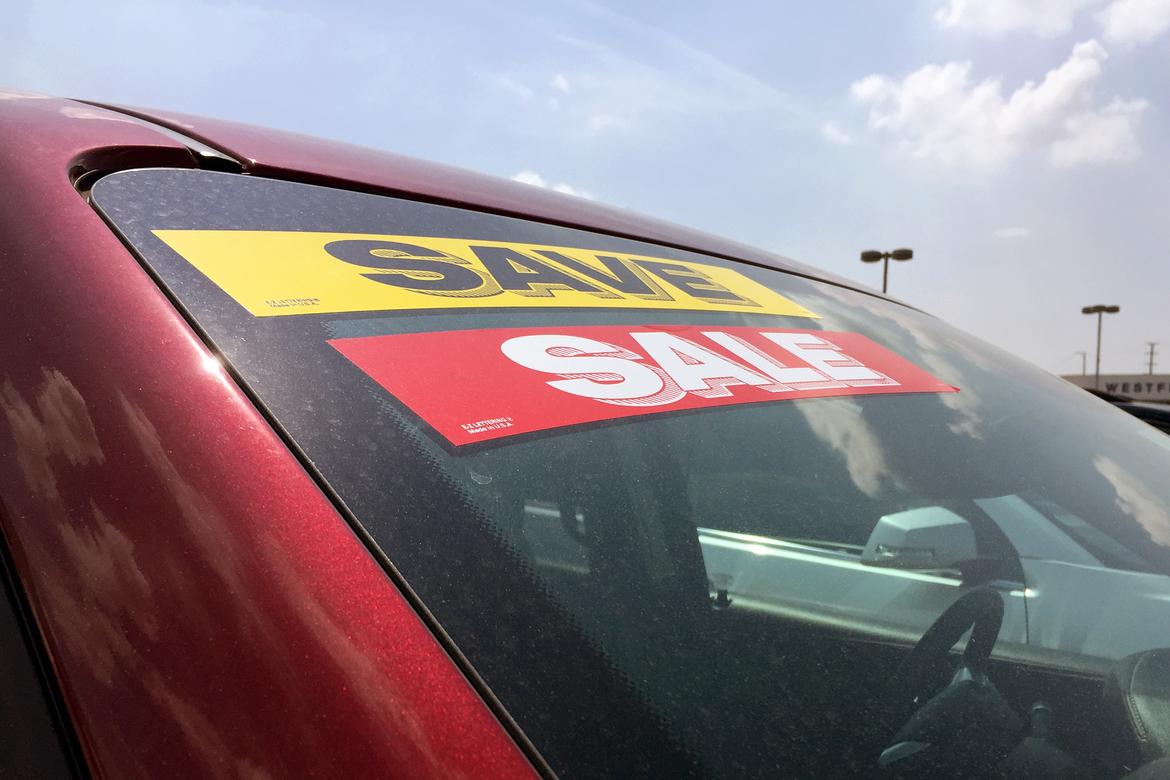 CARS.COM — Bargain lovers, your time has come. Auto incentives continue to run high, with the average new car needing $3,237 in total discounts to sell last month, according to Autodata Corp. That's more than any single month over the past five years, Autodata says. No wonder some analysts warn the industry is back to its old incentive-heavy habits. That could spell trouble for resale values and automakers' fiscal health down the road, but for car shoppers, the savings are significant.
Related: Top 10 Best-Selling Cars: June 2016
Among July's best deals are a number of repeats from past months. The Chrysler 200, Dodge Dart and Hyundai Sonata sedans are still awash in discounts, as are the Hyundai Elantra compact, Dodge Challenger muscle car, Jeep Cherokee SUV and Toyota Prius v hybrid.
Here are a few newbies to chew on:
Chrysler Town & Country
How much can I save? As much as $3,000 on the outgoing minivan, according to Automotive News. As Chrysler clears out inventory to make way for the new Pacifica, the outgoing 2016 Town & Country is significantly discounted. Dealers could be itching to cut a deal on any of them, as the minivan averaged 135 days on dealer lots en route to a June sales slump of 26.9 percent.
What about financing? Offers range from zero to 3.9 percent, Automotive News says.
Are there any left? Yes. Chrysler dealers on Cars.com had about 5,500 new Town & Country minivans nationwide as of July 11. Pacifica inventory was more than double that, but you should still be able to find a Town & Country. You might also consider its Dodge Grand Caravan twin, which has similar incentives ($500 to $2,500 in rebates or zero to 3.9 percent financing, per Automotive News).
But I really want a Pacifica. Then expect to pay more. Financing offers on the Pacifica range from zero to 5.9 percent, but cash rebates top out at just $500, according to Automotive News. Offers on both the Pacifica and Town & Country expire Aug. 1.
Wait a minute. Didn't you recommend against the Town & Country in your last minivan comparison? We sure did. The minivan's lag-prone accelerator, outdated multimedia system and uncomfortable seats are strikes against it, as are the spotty crash tests. But our Best Deals list is about saving money — and if you need a new minivan, the Town & Country could be a cheap option.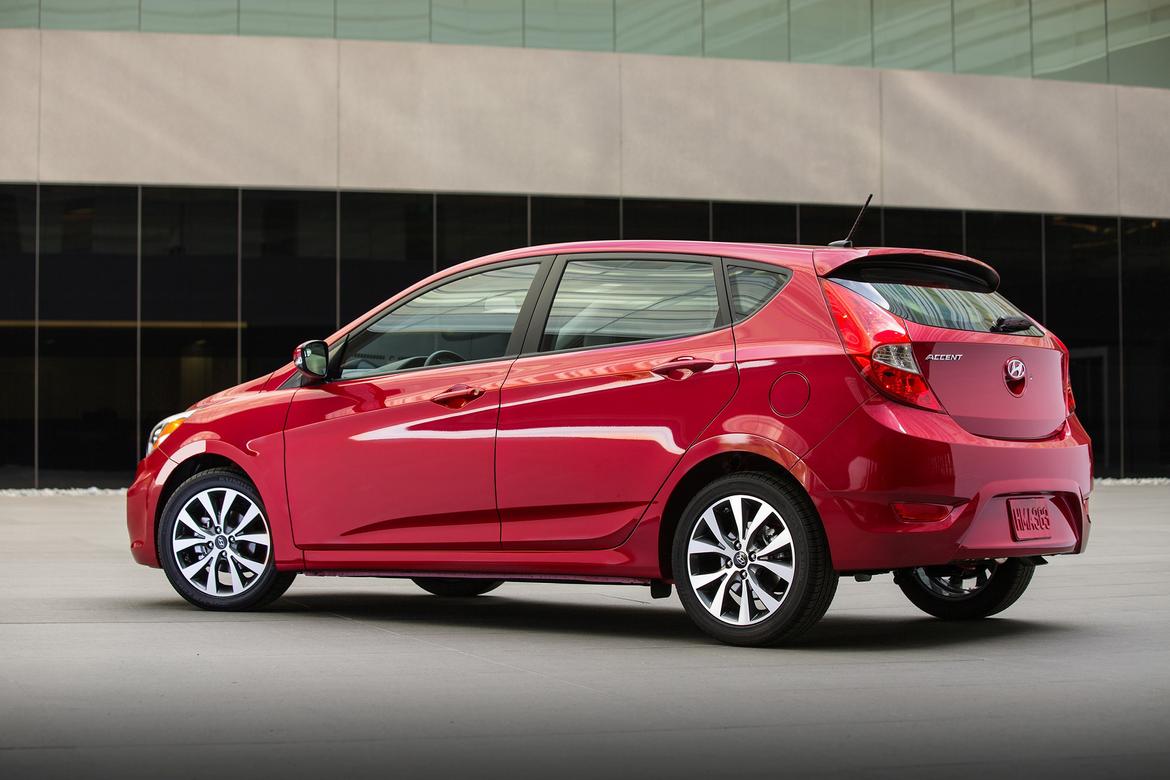 Hyundai Accent
How much can I save? Through July, Hyundai is maintaining $1,500 in customer rebates on the 2016 Accent, according to Automotive News. That's a lot of dough on a subcompact that tops out under $18,500. It's easy to see why: Accent sales plunged 52 percent last month — the second worst performance among a top 100 seller, by Automotive News' count — as the car averaged more than 100 days to sell. That's well past the industry's 69-day June average.
How about discount financing? Automotive News says Hyundai offers rates from zero to 1.9 percent on the 2016 Accent. That offer plus the rebate both end Aug. 1.
Why would I want an econobox like the Accent? It's not all bad. In 2012, the Accent placed a respectable third in Cars.com's seven-car subcompact comparison; judges lauded its cabin refinement, peppy drivetrain and strong brakes. It might fare similarly today, as the field has had relatively few complete redesigns since then. Reliability for the current-generation Accent is solid, but the safety-conscious won't like the car's spotty crash tests.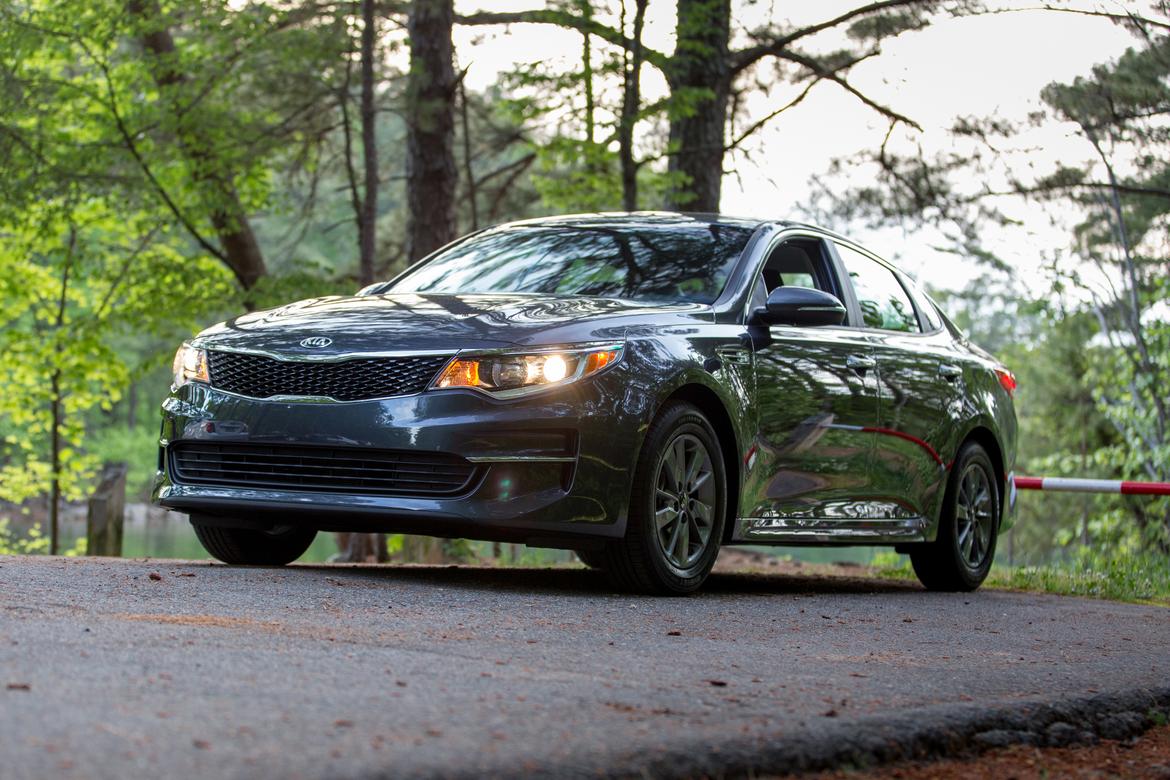 Kia Optima
How much can I save? More than you'd think for a redesigned car. Automotive News didn't list Optima incentives, but Kia posted customer rebates of $1,500 to $2,000 on the 2016 sedan in the regions we checked on July 11. Those deals last until Sep. 6. That's a lot of money on a redesign, but the new Optima's popularity — or lack thereof — could explain why. The redesigned car hit dealers late last year, but sales have been stagnant. In June, the sedan averaged about 70 days on dealer lots as sales tumbled 31.9 percent.
What about discount financing? Rates run from zero to 1.9 percent, also through Sep. 6.
Is this because the new Optima is a dud? Far from it. The Optima may not claim the Best-of-the-Year pedestal its predecessor did, but it notched a second-place finish among nine vehicles in Cars.com's Midsize Sedan Challenge thanks to its refined suspension and gem of a turbo engine. Oh, and Kia still gives you a 100,000-mile powertrain warranty.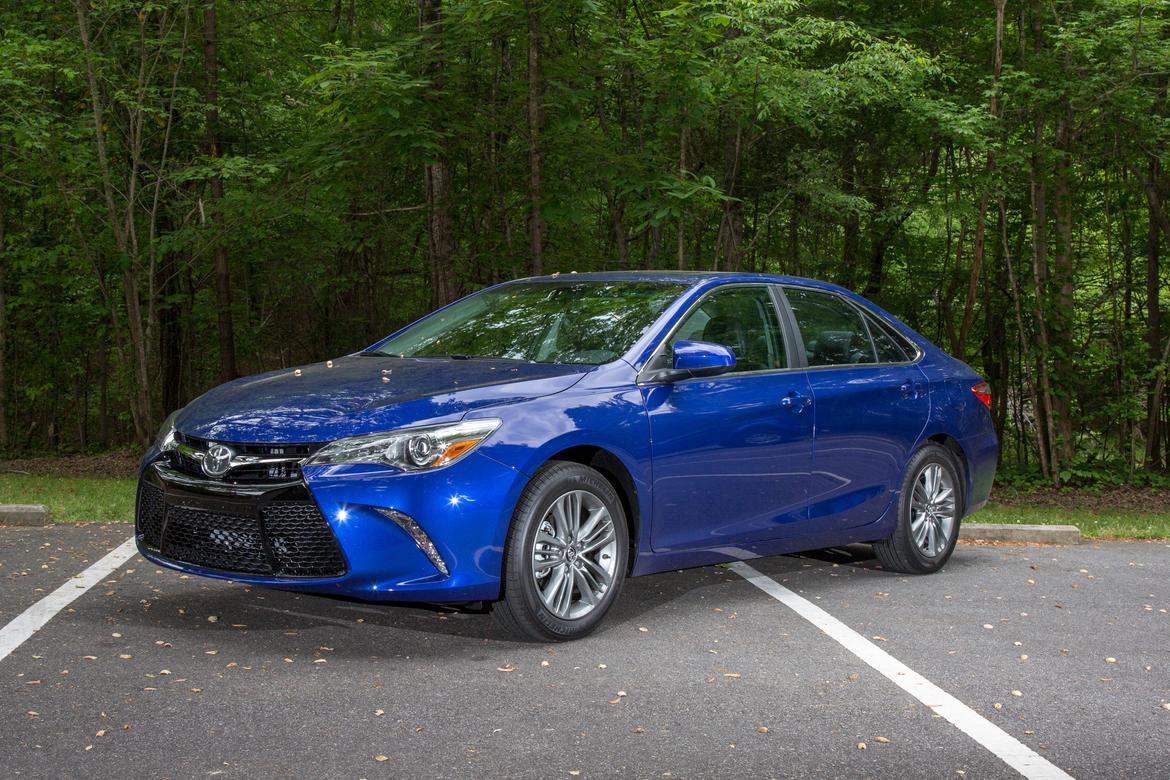 Toyota Camry
How much can I save? A ton. Toyota posted rebates of $2,500 to $3,000 on the 2016 Camry, according to Automotive News. That's a pile of cash for the popular sedan, making the Camry a poster car of the industry's incentives ramp-up. Discounts on the Camry have risen steadily in 2016, but they've done little to snap its sales malaise. The 2016 Camry averaged about 50 days on dealer lots in June — less than industry average for the month — but sales still fell 13 percent.
What about discount financing? Rates range from zero to 5.9 percent for the 2016 model.
Do these discounts come on the Camry Hybrid, too? Yes, according to Automotive News. There's also a $1,500 discount on both the regular and 2017 Camry hybrid, of which you should be able to find plenty. Nearly half of new Camry inventory on Cars.com is 2017 models. These offers — on both 2016 and 2017 models — expire Aug. 1.
Seriously, a Camry? I fell asleep reading this. Such is the ubiquity that comes from a car that garnered 429,355 sales in 2015. Toyota's best-seller is to sedans what a turkey sandwich is to lunch, and the current generation's turkey isn't even that good. But, at least this month, it's cheap.
How We Look for Deals
To look for July deals, we considered sales in June among the top 100 best-selling cars, looking specifically at models whose sales fell significantly. We also looked at days-to-turn data, which measures how long it takes on average for dealers to sell a given car. Both factors illustrate June's slow sellers — cars on which dealers could be more willing to cut a deal.
Finally, we looked at factory cash discounts and low-interest-rate financing offers that are especially high for the price of the car. (After all, $2,000 is a lot more on a Ford Focus than a Ford Explorer.)
Sales and incentives data come from Automotive News, while days-to-turn data come from J.D. Power and Associates. Remember, our numbers are national in scope and reflect advertised customer discounts, not unadvertised factory-to-dealer cash. Discount financing typically requires qualifying credit, too, and incentives may vary by region. In sum: Your discounts may vary, so check with your local dealer for specifics.