Next Chrysler Minivans to Get All-Wheel Drive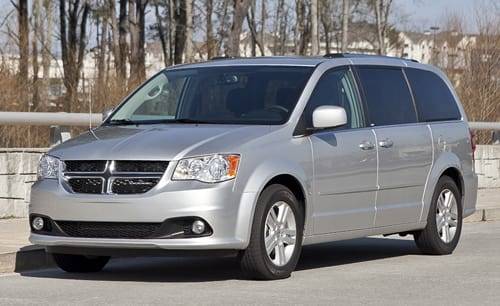 The new minivan platform will spawn both a traditional-looking (read: boxy with sliding doors) minivan and a "people carrier that is still taking shape," Chrysler CEO Sergio Marchionne told the newspaper.
Chrysler has expressed interest in the past to further distinguish the Dodge Grand Caravan and Chrysler Town & Country couple. The Chrysler brand is the likely candidate for a more crossover-like family hauler — think Ford Flex or Lincoln MKT. Neither has been a success, even at the level of Chrysler's Pacifica.
The new platform may also include a car-based pickup truck, scheduled for release in mid-2012, the Detroit News reported. The car-based pickup would compete against the likes of the Honda Ridgeline.
The only minivan currently offering all-wheel drive is the 2011 Toyota Sienna. Chrysler discontinued all-wheel drive on its minivans in 2004 to accommodate Stow 'n Go seating. There's no mention of that feature's future with the next-generation vans.
Chrysler Minivan to Get AWD (Detroit News)