Nissan Asks Potential Leaf Buyers About Battery Warranty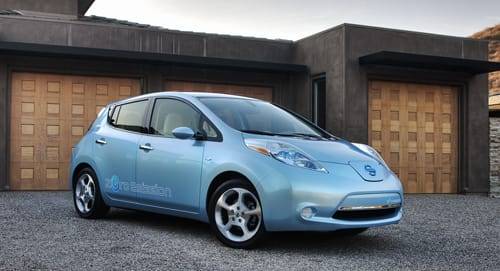 GM's recent announcement that the Chevrolet Volt will get an extended eight-year, 100,000-mile warranty on its battery has prompted Nissan to act. The automaker, which plans to launch its Leaf electric vehicle later this year, has sent electronic surveys asking participants about how long the Leaf's battery warranty to should be. 
The survey was sent to consumers who have reserved a Leaf with a $99 reservation fee. According to the automaker, that is more than 9,500 people. 
These screens provided by LeafOwner.com show Nissan asking participants to report on the lowest level of warranty coverage they'd accept before not considering the Leaf. The year and mileage on the survey range from 10 years or 200,000 miles to a basic three-year, 36,000-mile powertrain warranty that we see on most cars today. 
Another question asks respondents if five years or 60,000 miles is a good enough to seriously consider a Leaf. Nissan's survey also asks respondents if they would cancel their reservation if the warranty ended up being five years or 60,000 miles. That sort of makes us think that this is the warranty Nissan was shooting for before GM's announcement. The survey goes on to ask whether or not an eight-year, 100,000-mile warranty would change the buyer's opinion of the Nissan brand.
Nissan asking prospective Leaf owners how long battery warranty should be(Autoblog Green)