No More Cutouts: Where Do Aftermarket Stereos Go?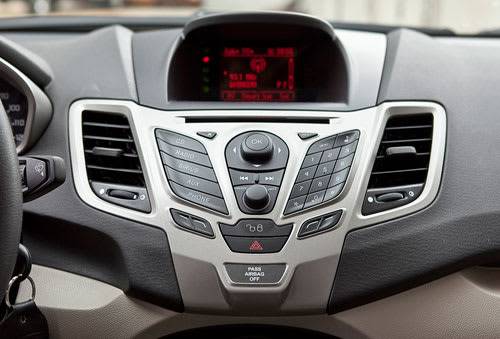 CARS.COM — Upgrading your car audio is high up on the list of things to do for many owners. That can include replacing speakers, adding subwoofers and amplifiers or even changing out the entire car stereo, which is also known as a head unit.
Related: Naughty or Nice: Car Sound Systems
Getting an aftermarket car stereo kit used to be straightforward. Head down to the electronics store, pick a new unit, yank out your old stereo and install the replacement in a same-size dashboard cavity. Installation professionals could do it in a jiffy — and the resulting unit fit snugly, looked OK and meant that your older car could be brought up to speed with the latest technology. That used to be a CD player or an auxiliary audio port, but that's hardly the case now. Today that means modern connectivity with features like Bluetooth and Android Auto smartphone mirroring. 
If you're looking to replace your default head unit, it's going to be complicated. Cars from the Ford Fiesta (above) to the Honda Accord integrate cutout-free stereos into ever-more seamless dashboards. And many companies have started to separate the screen portion of the car stereo from its physical controls, as seen in the Mazda Mazda3 or the Audi A4. Today's new-car buyers don't have the easy ability to upgrade their stereos like they once did.
How It Works Today
Take away the intricately designed dashboard coverings and many stereos can still be easily removed. Ted Cardenas, marketing director for Pioneer's car electronics group, says connecting an aftermarket stereo — or navigation system, for that matter — to all the associated systems in today's cars is another challenge.
Replacement stereos sit within fitted panels, some elaborately shaped to match the rest of the dash. A job done right should not only restore the look of the stock unit but its function as well. That means the steering-wheel audio controls need to work and all the wiring needs to be connected so the system can talk to various vehicle sensors — everything the factory stereo would have done.
Another factor in play today: Vehicles are equipped with better systems from the factory. That change has come about as car companies have put an added emphasis on in-car technology, and it has further scraped away at sales for the aftermarket stereo industry, whose halcyon days — the mid-1980s, Sony mobile director Mike Kahn estimates — are long behind. 
Still, vehicles today are being driven for longer periods than ever before, so a market to update those cars with more modern technological amenities that aftermarket head units can provide is out there. Kahn says the vast majority of cars on the road today "can still be addressed by traditional aftermarket head [unit] swapping." However, as we move down the road and even used cars start to lack stereo cutouts, that will change.
Prime Real Estate
Don't expect automakers to return to box cutouts anytime soon. Ford's chief interior designer, Gary Braddock, calls the center controls prime real estate and not an area most designers want to revert to a boxed cutout. "Around 2001, 2002, we really tried to get away from the look," Braddock says. Now "you can create contour; you can create buttons that are a little bigger," Braddock adds. "Every bit of functionality in the car wants to be there."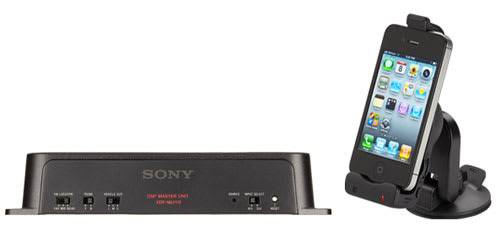 Moving outside of the box (pun intended) gives car designers more creativity with ergonomics and the placement of different controls. And that's not real estate they want to cede back, which makes finding a place to plug an aftermarket auto stereo into very difficult.
Cloudy Future
So, where does that leave tomorrow's car stereos? It's tricky, since aftermarket stereos don't enjoy the technology advantage that they used to as car companies have stepped up their game in that regard. Many new cars are also starting to add integrations with services like Google Home and Amazon Alexa, as well. Companies like Alpine and Kenwood can no longer bank on being ahead of the curve, they're merely even with it. 
Further complicating matters (as we mentioned above) are the different designs today, which can split the screen from the controls make it more complicated to fit wiring harnesses and other equipment in-dash. If there isn't a real stereo unit to pull out, space gets very tight. 
This means that more and more of the upgrades happening going forward will happen on older-model cars, where the demands of modern consumers will require more than a tape adapter to get them to work. But as those cars cycle out, the age of the aftermarket stereo could head out with them.
Cars.com's Editorial department is your source for automotive news and reviews. In line with Cars.com's long-standing ethics policy, editors and reviewers don't accept gifts or free trips from automakers. The Editorial department is independent of Cars.com's advertising, sales and sponsored content departments.