Perfect Pairings: Labor Day #LifeGoals and the Best Cars to Get Us There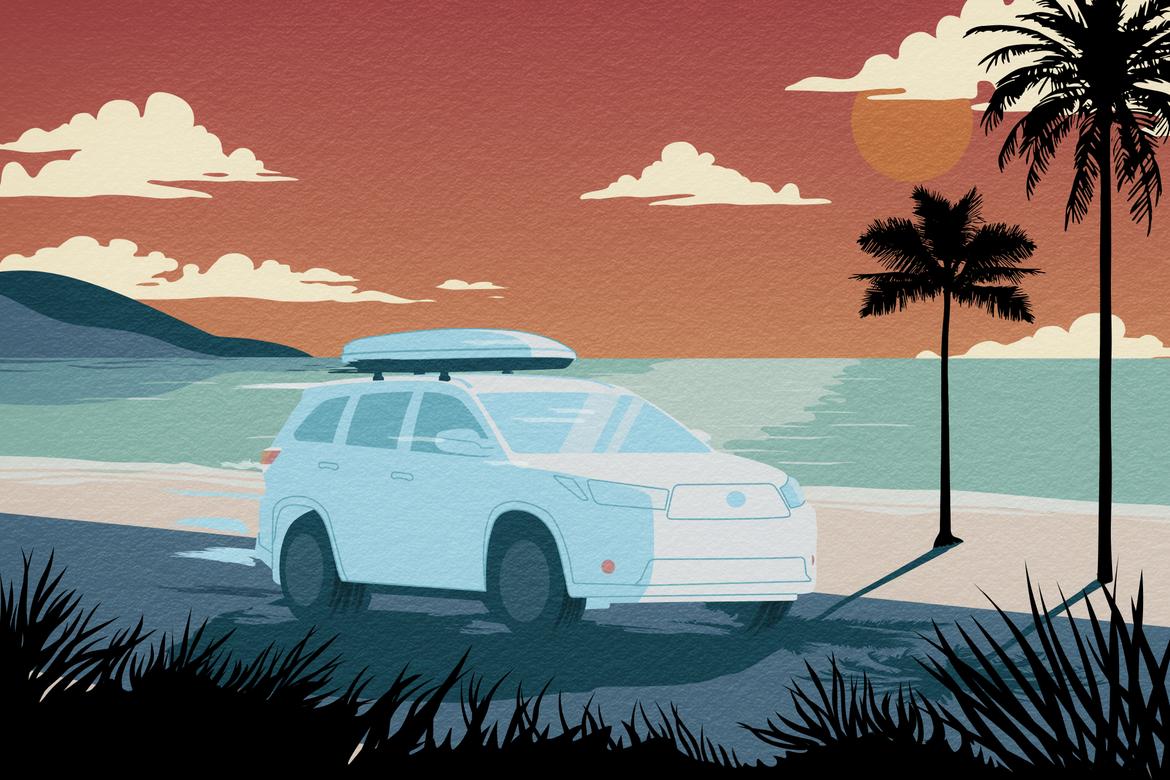 It happens every year: You wait around for the snow to end so you can stop shoveling, you wear shorts and flip-flops the first time the sun offers even a hint of warmth, and you pore over maps plotting some place — any place — to go for a summer road trip. Then, boom! It's Labor Day weekend and you're left with a final chance to sport your seersucker and stretch your car's long-hauling legs before the, well, labors of school and work settle into their year-closing routines.
Related: Think Your City Is the Worst for Drivers? There Can Be Only One ...
Well, we're here. We made it to another unofficial end of summer, and while we're bummed it's almost over, the prospect of one last seasonal road trip got us thinking about our perfect journey to cap off the hottest months. Where would we want to go this weekend if we could go anywhere — and more important, what would we want to go in?
Below are our staff's picks for an ideal excursion to get away from the hassle of the hustle.
Washington, D.C. — Ford Expedition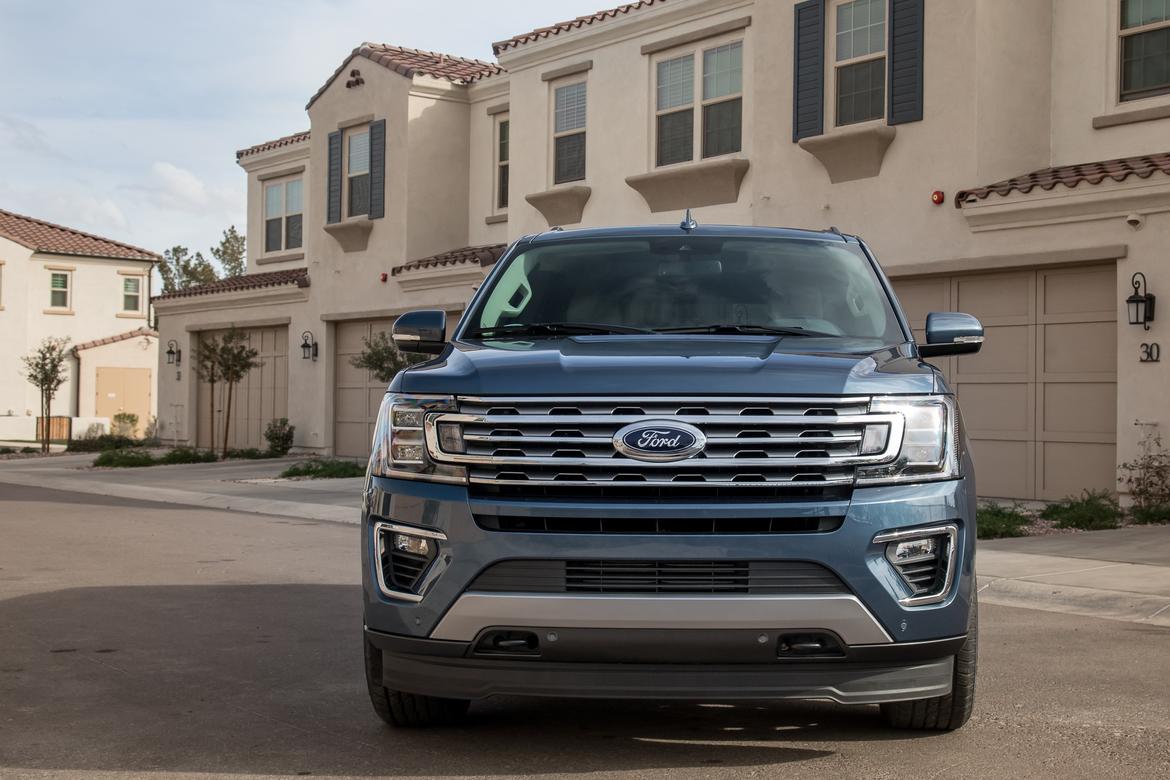 If you're within a day trip's distance of Washington, D.C., load yourself and your family or friends into a Ford Expedition and head to the National Museum of American History for the "American Enterprise" exhibit — specifically the section on the history of the labor movement in America. Thanks to its efforts, you get a day off for Labor Day — and things like a weekend, reasonable hours and safer working conditions. And why should you choose the Ford Expedition as your vehicle of choice? Because it's one of the most union-built vehicles according to the United Auto Workers. — Brian Normile, production editor
Indiana Dunes — Volkswagen Atlas
While our Best of 2018-winning Volkswagen Atlas is primed for long-distance adventure, it's just as ready for shorter jaunts, like my Labor Day trip to the beach. With ample space in the second row for my kids' three car seats, as well as a boatload of cargo room, the Atlas can capably handle my family of five, as well as all of our gear (including the giant unicorn raft). — Jennifer Geiger, news editor
Long Beach, Ind. — Honda Ridgeline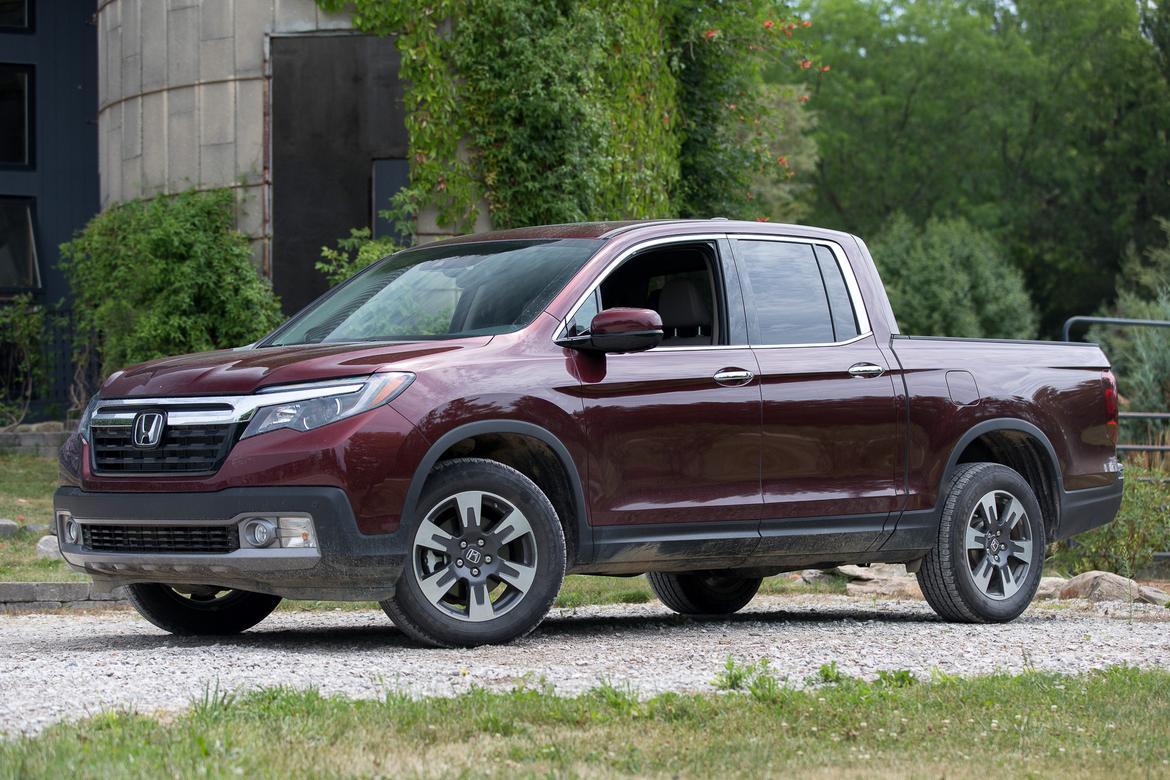 My trip is very real, and a regular getaway I take over holiday and summer weekends, including Labor Day. It's 90 miles from Chicago's western suburbs to Long Beach, Ind., where we spend weekends on the beach, swimming in Lake Michigan and hauling hundreds of pounds of wet, sandy beach gear between the beach and house, where a hill or two lives in between. There's often enough gear to support beach time for 13 of us, so I spend a lot of time thinking about how to make it easier on my back, and I always come back to the Honda Ridgeline.
With a bed extender, it theoretically could fit the rolled 6-foot-long foam water pad in the bed that's 50 percent sand by the time it makes a mess in someone's SUV. The under-bed storage could fit loose toys that typically fall out of the overstuffed wagon, and God help us if one of the kids' favorite toys doesn't make it back to the house when there's a rainy day and we're all trapped in the house together. Some mid-size trucks have a long enough bed, but I like how comfortable the Ridgeline is to drive compared with other trucks, and the available Honda Sensing has adaptive cruise for highway speeds (not a given in the class). Plus, it's easier for the family to climb in and out of with a very reasonable step-in height. — Joe Bruzek, managing editor
Silver Lake Sand Dunes, Mich. — Jeep Wrangler Rubicon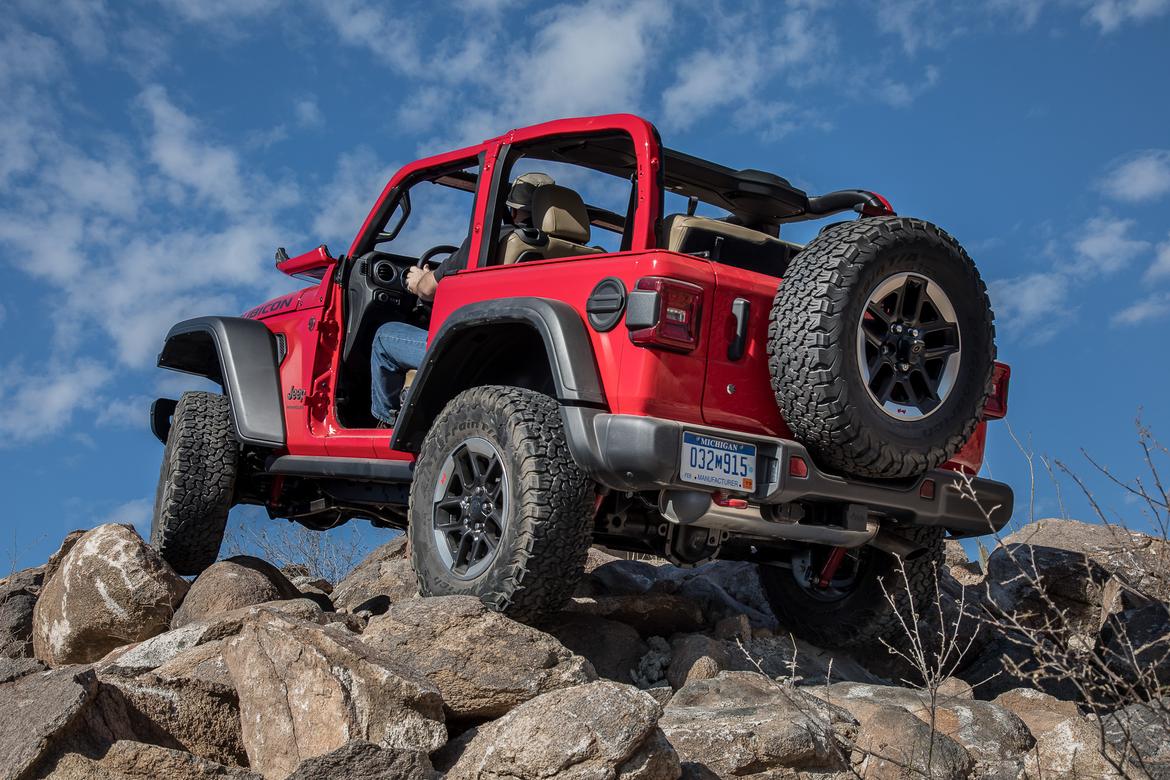 It's about a four-hour trek from Chicago to Silver Lake State Park just south of Pentwater, Mich., but this isn't just any Labor Day beach retreat. We'd spend the long weekend exploring the park's off-road vehicle area along the Lake Michigan shore in the redesigned Jeep Wrangler. With significantly improved on-road comfort and refinement, the new Wrangler is a better highway companion than its predecessor, and it can still crawl with the best of them off-road. Sand dunes, sun, water and a Wrangler. Seems like the perfect end to the summer. — Mike Hanley, senior research editor
Lake Wisconsin — Ford Expedition
Ford has named many of its SUVs with road trips in mind: Escape, Explore, Expedition. My choice: the 2018 Ford Expedition (in the interest of transparency, my personal ride is a 2017 Expedition). My destination: Lake Wisconsin, which is about 30 miles north of Madison and about 165 miles from my home in Chicago's west suburbs. My husband and I used to weekend in a trailer we kept on Lake Wisconsin, which is fed by the Wisconsin River and nestled in the rolling hills and farmland of America's Dairyland. It's simply serene, not real touristy and the fishing is fine. It's one of our favorite places on Earth and easy to get to for a long Labor Day weekend.
Since we'd tow our boat and haul our four dogs, the towing power and cargo capacity of the 2018 Expedition (which was the winner of Cars.com's 2018 Full-Size SUV Challenge) fits our needs. The icing on the cake is the comfort level and technology found in the cabin; I spent several hours using the Expedition's Wi-Fi on a work trip to Detroit before exiting the vehicle with nary a kink in my legs or back, so I can personally attest to its second-row comfort and excellent connectivity tech. — Jen Burklow, assistant managing editor-production
Outer Banks, North Carolina — Jeep Renegade Trailhawk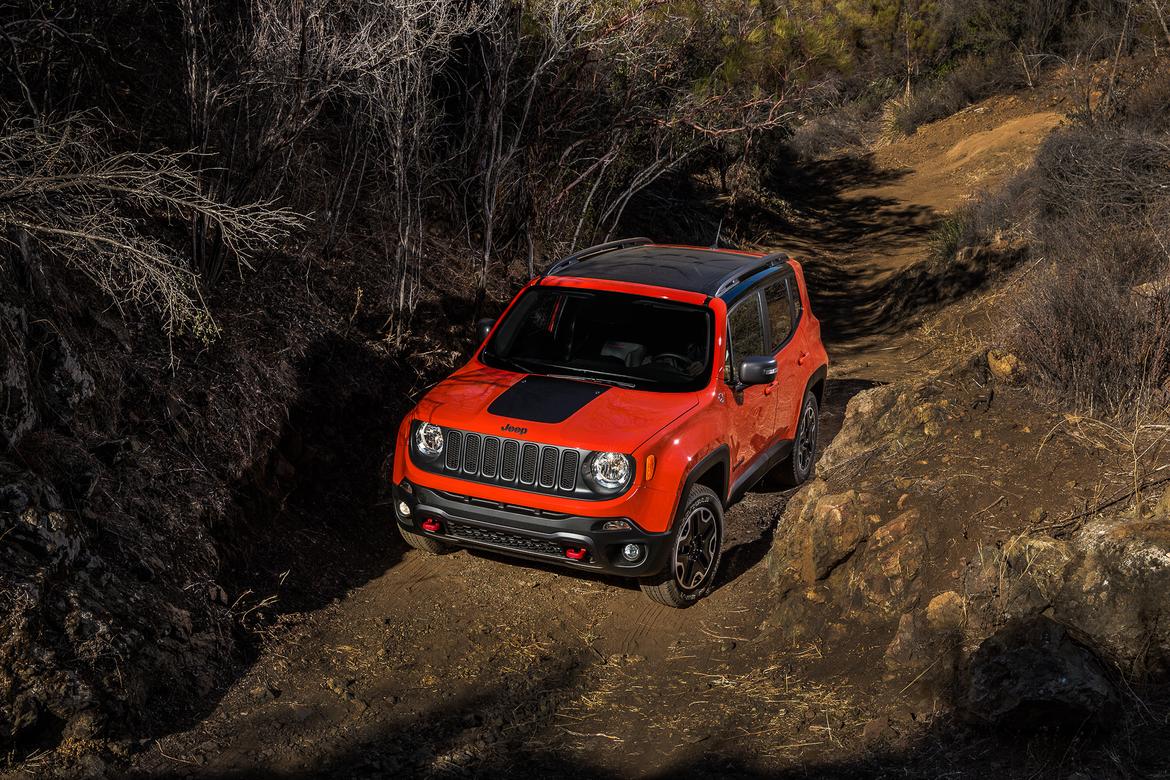 Trip: a Labor Day long weekend for two spent beach driving in the Outer Banks of North Carolina. They feature some of the few places left on the East Coast to hit the beach in a 4x4, though you'll want to check on permits and other rules. Car pairing: Jeep Renegade Trailhawk. Why? The Trailhawk is cheaper to fuel and more comfortable for the highway drive down the coast than the more obvious choice, a Jeep Wrangler — not to mention it's cheaper to buy and own, and it could be just as much fun.
A Renegade with two aboard has room for fishing and other gear, plus beach backup such as mats, tow straps and a shovel. And when you get on the sand, it'll be small and light like a supersize all-terrain vehicle. The Trailhawk has capable tires, lots of undercarriage plates, a low-range crawl ratio and (just in case) front and rear tow hooks. Deflate the tires at the access station, set the traction system to Sand and you're off. (I'd also want Beats audio and the removable roof panels if it was my beach ride.) — Fred Meier, Washington, D.C., bureau chief
Cars.com's Editorial department is your source for automotive news and reviews. In line with Cars.com's long-standing ethics policy, editors and reviewers don't accept gifts or free trips from automakers. The Editorial department is independent of Cars.com's advertising, sales and sponsored content departments.