Petersen Automotive Museum Opens an Ode to Japanese Cars
The Petersen Automotive Museum in Los Angeles is showcasing a pair of exhibits that honor the Japanese automotive styling, creativity and tuning culture.
The first exhibit, "The Roots of Monozukuri," focuses on Japanese design development and philosophy before the 1970s, when Japanese cars began to arrive in the U.S. in droves. Monozukuri translates to "the art, science and craft of making things." Many of the cars in the exhibit were shipped from Japan, with Nissan and Mitsubishi doing the heavy lifting to make that happen. It's the most comprehensive display of Japanese classics that I've seen, which got the car nerd in me fully worked up.
Related: 2018 Nissan Leaf Review: Becoming More Mainstream
Also at the Petersen is "Fine Tuning: Japanese/American Customs," which celebrates Japanese custom car culture, focusing on tuners from Los Angeles and Japan. This collection houses heavily modified street and race cars ranging from a 1974 Mazda RX-3 to a 1998 Honda Civic hatchback drag-racing car.
Here is a closer look at a few of the many cars (presented chronologically) from "The Roots of Monozukuri" exhibit that stood out:
1936 Toyoda AA Replica; Cars.com photos by Brian Wong
1936 Toyoda AA Replica
This is a replica of a car that was originally designed and manufactured under the leadership of Kiichiro Toyoda, whose father founded Toyoda Automatic Loom Works. The company began to make cars in the 1930s, including the AA, which was heavily influenced by American styling. The car bears a heavy resemblance to the Chrysler Airflow, which was produced from 1934-1937. Its inline six-cylinder engine made 62 horsepower.
Fun fact: The word "Toyoda" in Japanese takes 10 strokes to write in katana script, while "Toyota" only takes eight, which is a lucky number in East Asian cultures. So, the name was eventually changed.
1955 Suzuki Suzulight SF; Cars.com photos by Brian Wong
1955 Suzuki Suzulight SF
This small Suzuki bears the distinction of being the first car produced under Japan's kei (light) car specification, which limited the size of the engine to 360 cubic centimeters at the time. Engine size grew over time, but that was the limit in 1955. Suzuki only made motorcycles previous to the Suzulight SF; this was its first foray into car making. The car did come with a few eye-popping features for the time: double-wishbone coil-sprung front and rear suspensions, and rack-and-pinion steering. The 360-cc engine made a whopping 21 hp.
1966 Nissan Silvia CSP311; Cars.com photos by Brian Wong
1966 Nissan Silvia CSP311
The predecessor to the legendary Datsun 240Z, each Silvia CSP311 was hand built to customer specifications on a Fairlady chassis. The side of the car is a highlight, with two sharp lines running down its flanks, one of which curves up dramatically after the windows. It's clear to see where the 240Z got its good looks; it was one of my favorite cars in the entire display.
1967 Toyota 2000GT MF10; Cars.com photos by Brian Wong
1967 Toyota 2000GT MF10
I qualified the car above because this was another favorite, and perhaps my favorite car of all time. The 2000GT was designed to compete with the best cars from Europe at the time. Production models were fabricated entirely by hand. It had style unlike anything else coming out of Japan and the performance chops to match. You may know the 2000GT from its starring role in the James Bond film, "You Only Live Twice." But those cars had the roofs chopped off to accommodate Sean Connery's 6-foot-2-inch frame. If you want to see one of the two convertible 2000GTs in existence, head to the third floor of the Petersen.
1969 Mazda Cosmo Sport 110S; Cars.com photos by Brian Wong
1969 Mazda Cosmo Sport 110S
Mazda acquired the license to build Wankel rotary engines from the company now known as Audi in 1961, and immediately set about tinkering with it before it made its way into the Cosmo Sport 110S. The two-rotor Wankel engine under its hood made 110 hp and Mazda hand built the Cosmo from 1967 to 1972 at the rate of about ... one per day.
Be sure to also check out the "Fine Tuning" exhibit, which features cars like the modified 1974 Mazda RX-3 and this rare 1991 Toyota Cresta.
Both exhibits run through April 14, 2019.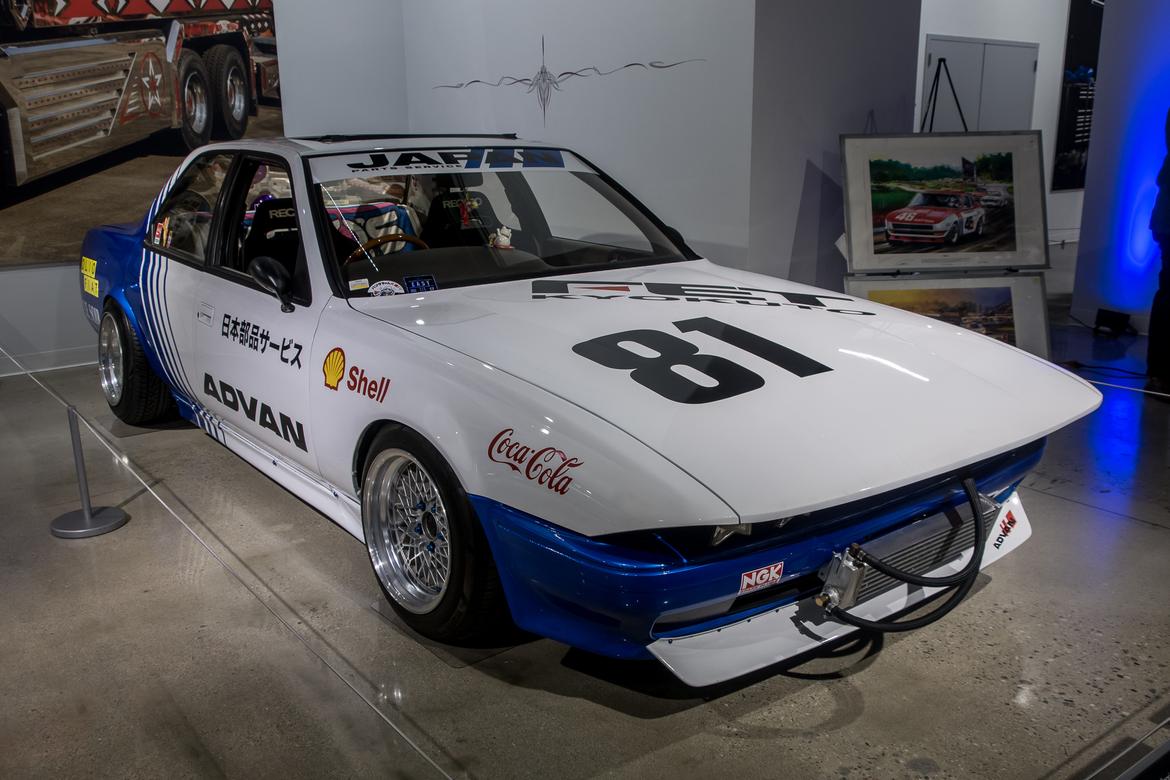 Cars.com's Editorial department is your source for automotive news and reviews. In line To make these with Cars.com's long-standing ethics policy, editors and reviewers don't accept gifts or free trips from automakers. The Editorial department is independent of Cars.com's advertising, sales and sponsored content departments.